Marmalead VS EtsyHunt, Which Tool is Better for Etsy Sellers?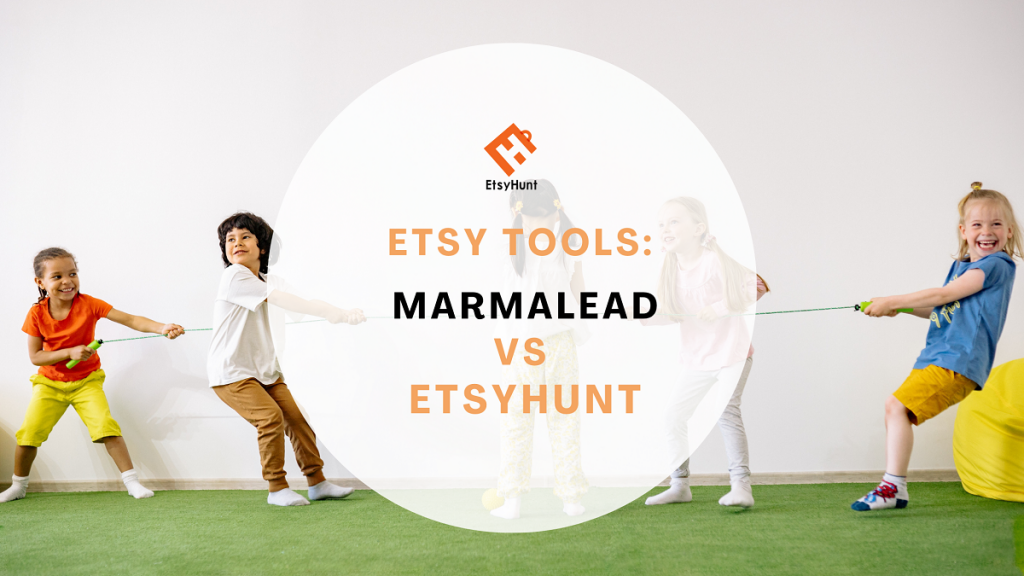 With the boom of Etsy, many shop owners use various seller tools to gain a presence on Etsy. Among them, the Etsy SEO Tools (like Marmalead, EtsyHunt) can be considered their essential tools.
Because Etsy SEO tools are great for helping sellers optimize listings, find new keywords/tags, and come up with another product idea!
However, if you search for "etsy seo", you will be overwhelmed with "best etsy seo tools". How can you reduce the noise and choose the best tool for you?
In this article, as an example, let's focus on reviewing two Etsy SEO tools - Marmalead and EtsyHunt.
💡 Tips: If you're still on the fence, check our review of eRank, Alrua, Sellerway. Then decide on the right Etsy tool for your shop.
Recap of Etsy SEO
Like the other search engines, Etsy's algorithm always tries to find the best answer for shoppers. The keywords and phrases of product listings are naturally one of the most important ranking factors. That's where Etsy SEO comes in.
Thus, the Etsy SEO tools will focus on the analysis and scoring of the following metrics.
Etsy Shop Title: If it describes your products and includes keywords.
Product Titles: If it is using keywords and is simple, unique.
Product Details: If it includes all valuable product information, such as size and color, Material, Shipping, Return policy.
Tags: How many tags do the shop use in the listing, whether it uses all 13 tags in each listing.
Photos: Which type of photo is displayed on the first photo and whether high-quality photos are used.
Now that you understand the Etsy SEO tools, read on to learn the features of Marmalead and EtsyHunt.
Marmalead Review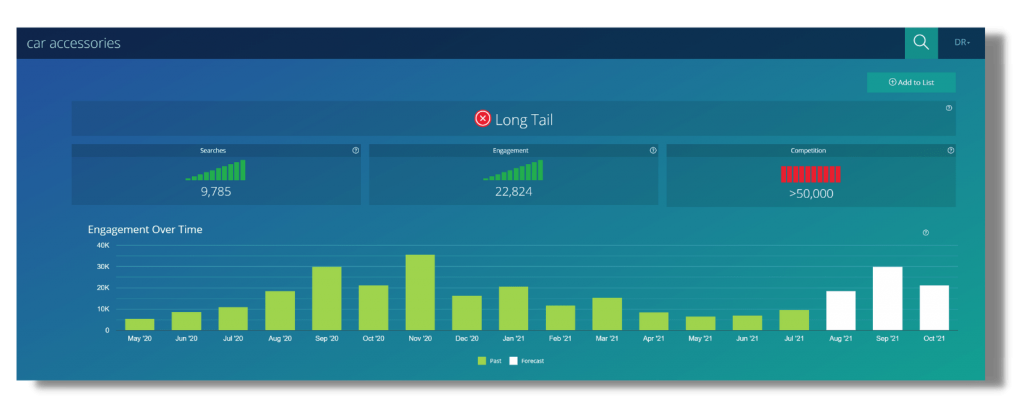 Marmalead is well known for its Etsy keyword tool and Grading System. After binding your shop on Marmalead, Marmalead will provide you with an in-depth listing analysis on your Etsy shop. It will give you some advice on how to catch best practices on Etsy.
What keywords are best for your shop?
Where your shop is ranking?
Who you are competing with?
Where you can improve?
In addition, Marmalead makes keyword research easy through Brainstorming and Analysis. They will show you exactly how a keyword is performing with the relevant data below.
Search volume
Engagement
Keyword Seasonality
Keyword Forecasting
Before you select a keyword from the Etsy top searches, it's recommended to use Marmalead to see how those keywords are performing on Etsy.
However, for just starting to learn Etsy SEO, Marmalead has a bit pricier than other tools at $19 a month.
EtsyHunt Review
Unlike Marmalead which focuses only on keywords research, EtsyHunt is a one-stop platform for Etsy sellers.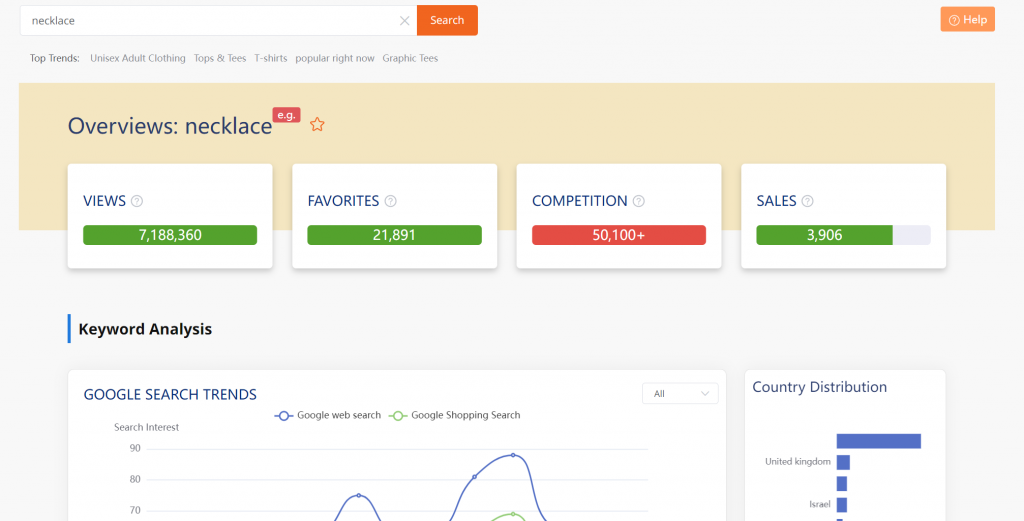 #1- Keyword Analysis - Increase the Chances of Being Seen Online
You can input any terms and get the keywords trend, similar keywords, and their searches, competition, sales......
#2- Top 100 Best-selling Products Analysis - Improve the Conversion Rate of Your Etsy Listings
EtsyHunt analyzes the top 100 items for your target keywords. Based on the results, you can explore:
What tags are the best sellers picking?
What is the pricing range of the best-selling items?
What shipping strategy are the top Etsy sellers using?
💡 Tips: The purpose of using the Etsy SEO tools is to identify negative practices and then increase shop sales. If one of your product listings is already getting high sales, think carefully about whether you should optimize that listing. Instead, you need to look for new keywords or new products.
Comparison of Marmalead and EtsyHunt
| | | |
| --- | --- | --- |
| Features | Marmalead | EtsyHunt |
| Product Seeker | ❌ | ✅ |
| Product Trend | ❌ | ✅ |
| Shop Seeker | ❌ | ✅ |
| Shop Trend | ❌ | ✅ |
| Similar Keywords | ✅ | ✅ |
| Top 100 Listings | ✅ | ✅ |
| Most searched keywords | ✅ | ❌ |
| Keywords Tracking | ✅ | ✅ |
| Listing Optimization | ✅ | ✅ |
| Profit Calculator | ✅ | ❌ |
| Reviews Management | ❌ | ✅ |
| Chrome Extension | ✅ | ✅ |
| Edge Extension | ❌ | ✅ |
| Pricing | $19 per month | Free |
Conclusion
The similarity between EtsyHunt and Marmalead is that they are both tools suitable for Etsy sellers. The difference is that one focuses on product research, and the other focuses on Etsy SEO. Marmalead is a great tool. If you are still in its infancy, we recommend that you try EtsyHunt first. After all, its features can also help Etsy sellers, and it's free now, what do you think?
Are you selling on Etsy? Join EtsyHunt to
Reduce Costs, Increase Efficiency.
Start for Free