EtsyHunt Ambassadors
Apply to become the brand ambassador for EtsyHunt.
Every ambassador gets personalized affiliate links.
You get rewarded when someone makes a purchase through your link.
The more people you send to us, the more benefits you'll receive.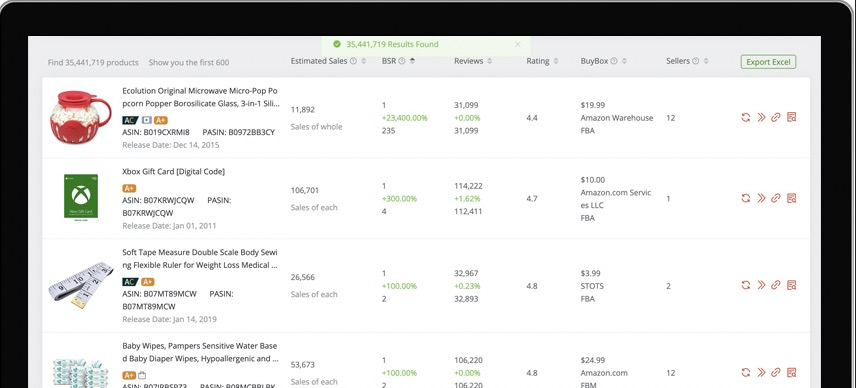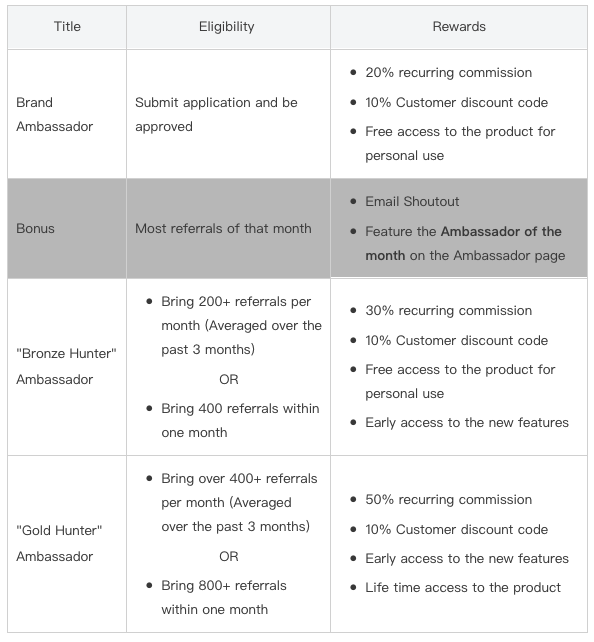 Levels

• The Brand Ambassador Program consists of
3 levels. (Brand Ambassador, "Bronze Hunter",
"Gold Hunter")
• Every approved applicant automatically becomes
a Brand Ambassador (Level 1)

Register Now

Leveling Up

• In order to earn bonus opportunities or level up to
receive additional rewards, ambassadors must meet
the eligibility requirements listed on the "Rewards"
table above.
• In order for you to claim the level, you must maintain
the performance for 3 months. The guaranteed
minimum time periods also apply when moving
down a level

View Affiliate Link
How to get started?
Register
There is no approval process, nor fees for registeration.



Register Now
EtsyHunt Ambassador Perks
---

Cash Commission

Sneak Peeks

Exclusive Discount Code

Sweet Giveaways