Get More Etsy Reviews for Free
Skyrocket Your Etsy Orders Tracking. EtsyHunt supports sending a quick, simple, personalised message to the customer. The intelligent Etsy templates can help you gently try to prompt the buyer to leave a review on Etsy.
Start For Free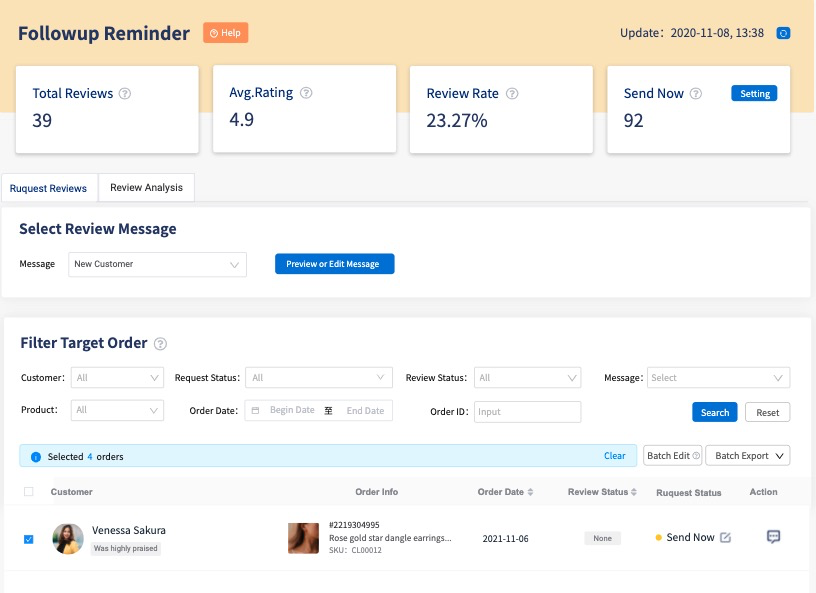 Optimize Etsy Shop Follow-Up Management
√Precise Order Screening: Choose regular customers who have left positive reviews from all Etsy orders.
√AI Messaging: Import customer information into the message box via smart tags in one click,easily get more Etsy reviews.
√Batch Editing: Batch edit all Etsy orders status, you can track Etsy orders efficiently.
√Daily Update: All new orders information will update in daily, helping you save time to make important decision.

Use it now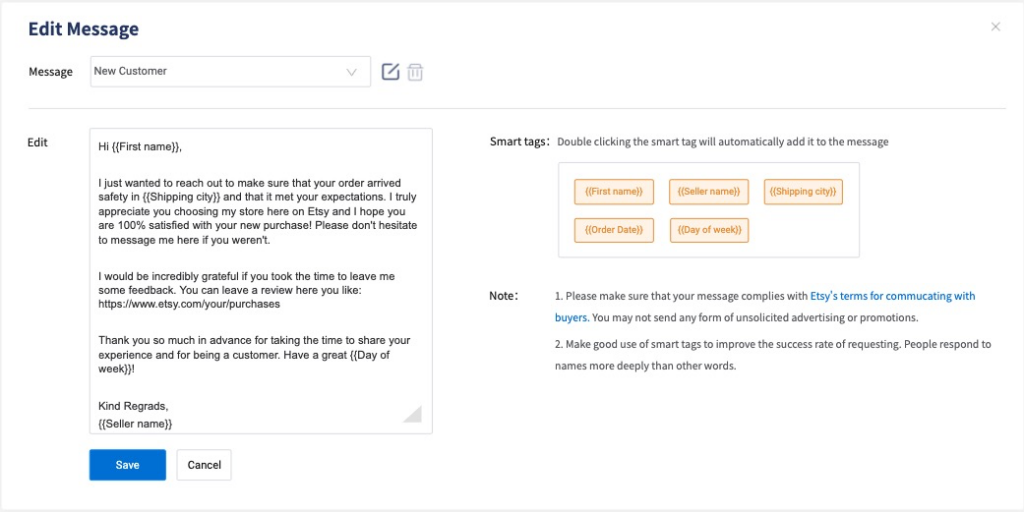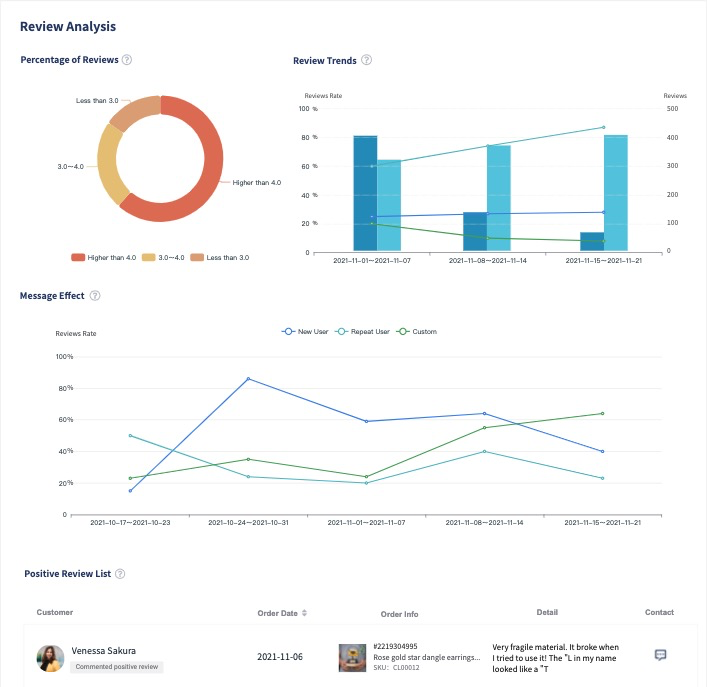 Visual Analysis in Etsy Reviews Effects
√A/B Test: Test the results of different Etsy templates and choose the best one.
√Zero Negative Reviews: Timely targeting of Etsy negative reviews and quick response.
√Etsy Reviews Insights: See how Etsy reviews perform, include numbers of postive/negative Etsy reviews and comments rate.
√Reviews Ratio: View the proportion of various types of reviews in the past three months to understand the current review structure.
Monitor Now
Access Etsy Official API to Securing Your Shop
√As tested on a large number of Etsy shops, using the Etsy official API is the safest and most stable for shops.
√Our built-in Etsy templates complies with Etsy rules for a true risk-free.
√At present, only one Etsy shop can be bound to a single account, no risk of shop association.
√If asking for reviews does not work well, you can unbind at any time.
Bind Now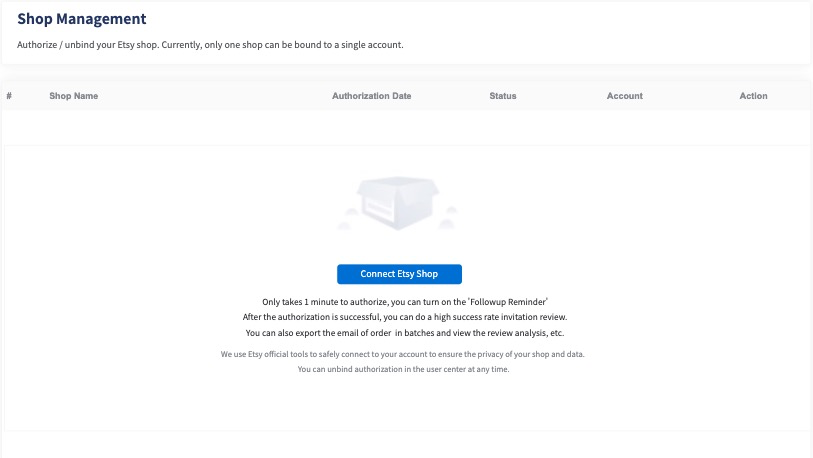 Batch Export of All Etsy Customer Emails
√Support for bulk export of Etsy orders detail, include customer email, customer name, customer type, Etsy reviews status, request status, order ID and order date.
√Stay tuned for more wonderful features!
Export Now
Do You Want Get More Positive Etsy Reviews?
How to Leave a Review on Etsy?
Do you often feel overwhelmed to Etsy reviews? Follow us! Start to learn now!