People are increasingly looking for alternative ways to supplement their income and become more self-sufficient.
This guide will show you all you need to know to get started selling your handmade products and items on the world's largest e-commerce platform. In other words, this is a guide on how to sell on Etsy UK.
Whatever items you intend to sell, careful planning and research are required (for example, if your items are in demand). You'll need to figure out how to calculate shipping costs, price your items, and account for Etsy's fees.
Table of Contents
What Is Etsy UK
Before answering "how to sell on Etsy UK?" First, it is necessary to understand what Etsy is, why is it so popular and what are the advantages of using it.
Etsy first gained popularity in 2007. So after many years of giving a platform for artisans and creative people, when it comes to providing a brilliant, smooth-running service, they know what they're doing. Etsy's revenue doubled in 2020 as a result of the pandemic eCommerce, home decor, and crafting boom.
Being a popular eCommerce platform, equivalent to Amazon, but focused on handmade crafts and unique vintage items. It is a platform for lots of artists and designers from all over the world. Thanks to being a global site, it increases your sales potential and the number of customers you can reach.
However, the products you can sell have some restrictions and are exclusive to certain categories. This makes it ideal for artisans and creatives, as well as people selling one-of-a-kind items. The selling categories are as follows:
Clothing
Jewelry
Food
Photography
Beauty products
Toys
Etsy also is good for selling gifts.
On the other hand, what can't be sold on Etsy is:
Drugs, drug paraphernalia, medical drugs, alcohol, and tobacco.
Human remains and animal products.
Dangerous items, for example hazardous materials, weapons and recalled items.
Hate items: any item that promotes, supports, or glorifies hatred.
Items that are illegal, items that promote illegal activity, and highly regulated items.
Items subject to international regulation.
Mature content and nudity.
Violent items: any item that promotes, supports, or glorifies violence.
Etsy's security measures are extremely strict for those who violate the rules. Customer service included, not just sales. So it's always a good idea to make sure you're following Etsy policies when posting.
Advantages of Selling On Etsy UK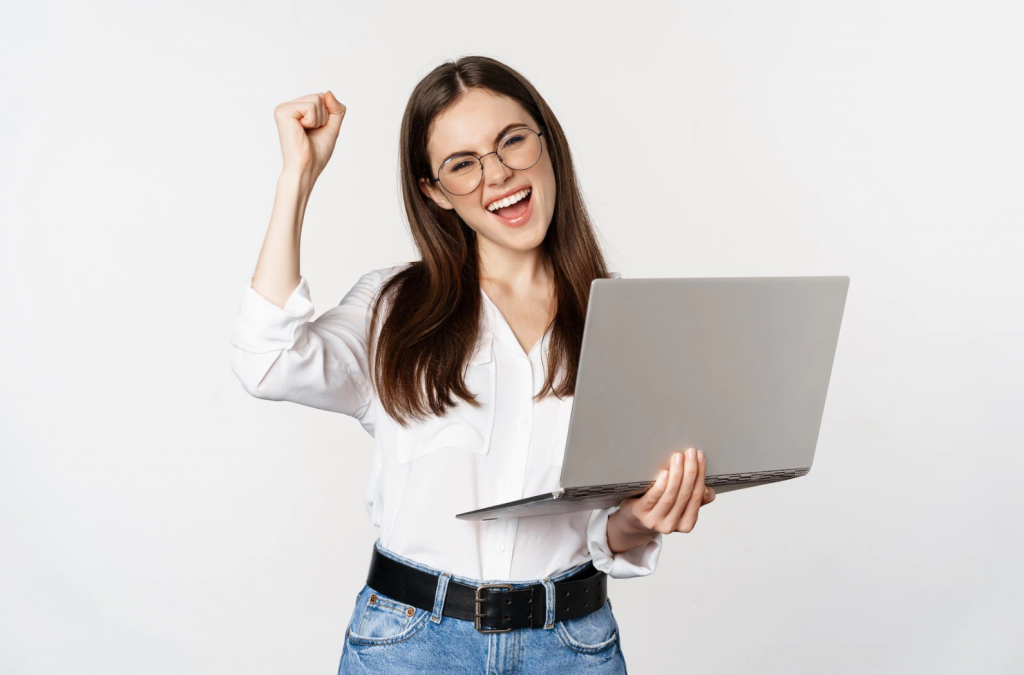 There are numerous advantages to selling your goods on Etsy. Here are a few examples:
The Market Is Large and Segmented.
Etsy is a marketplace for a specific product type. There are over 40 million active buyers in the market for these items.
Traffic
Having a presence in a large marketplace, as opposed to creating an online store, means more traffic.The traffic counts with a lot of traffic on the site, but this traffic frequently needs to be directed to your store. There were 2 million buyers in 2020 alone.
Inexpensive Platform
To sell on Etsy, you must pay a small amount when you upload your item and a commission fee when it sells. There is no need for a paid version, but if you want more features, Etsy Plus costs £7.5 per month.
Easy-to-use App
The Etsy App is a user-friendly app that includes a variety of tools, ranging from statistics and automated responses to product editing and renewal.
Has a Lot of Tools That Will Help You
Connections to Social Media
Etsy can be linked to your social media accounts allowing you to share discounts, coupons, and interactions with customers.
Easy to View Analytics
Etsy is a fantastic platform for learning about who you're selling to, your target audience, how they found your shop, and much more. It simplifies sales management by providing a revenue breakdown and easy-to-view conversion rates.
Setting Up an Etsy Shop UK in 6 Steps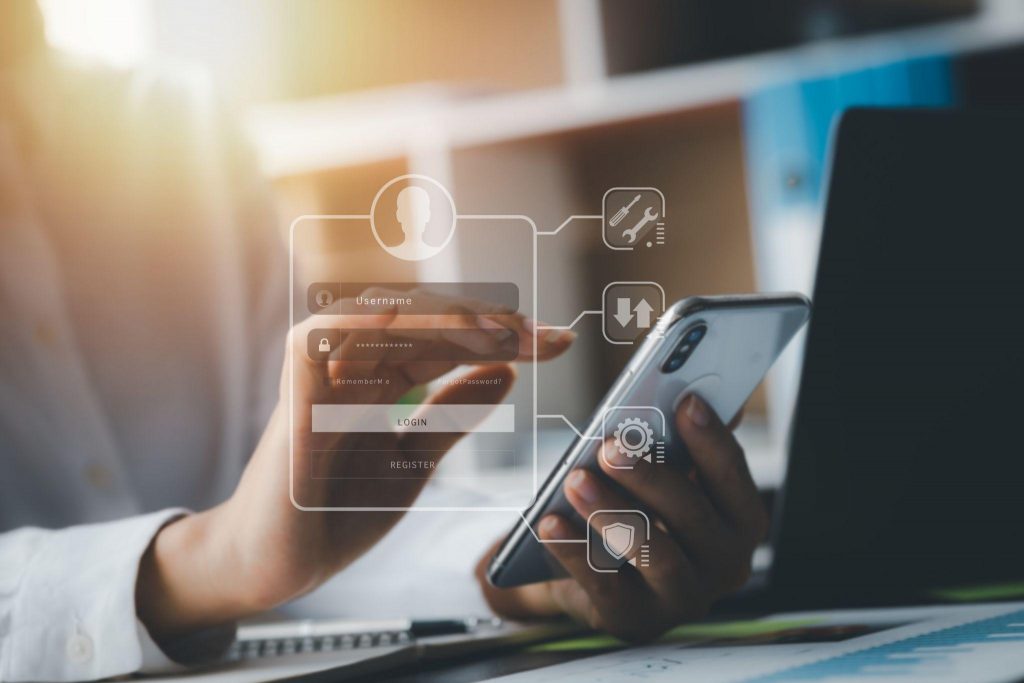 The first step in a guide on how to sell on Etsy UK would be to start your Etsy shop, and for that reason here you have 6 steps to do it so:
1. Create an Etsy account.
To open an Etsy account, go to the Etsy website and click "Register". Your email address and name, as well as other personal information, will be requested.
2. Configure Your Etsy Shop Preferences
Select 'Sell on Etsy'.
Click the 'Open your Etsy shop' button.
Select your desired language and currency.
Give your store a name. Follow Etsy's shop name restrictions and keep in mind that the name should always be short, catchy, and easy to remember.
3. Stock Your Store with Products
Incorporating listings into the Etsy shop is a simple procedure.
Select 'Shop Manager'.
Click on 'Listings,' then on 'Add a listing'.
Following that, you must enter information for all of the listings, include:
Images or videos
A title and a listing category.
A description, features, and pricing.
Select whether you want to market your product using an Etsy Ads campaign.
Configure delivery options
You can preview, save, and publish your listing. When you're finished, click the 'Save' button. In minutes, the new listing will be active on the site.
4. Payment Method
As a seller, you must use Etsy Payments, the company's payment processing system, to sell items on the platform. Buyers can pay for items on Etsy Payments using a variety of methods, such as credit and debit cards, PayPal, Google Pay, and Apple Pay.
5. Decide on a Billing Method
To open an Etsy shop in the United Kingdom, you will need a debit or credit card so that your fees can be charged from your account.
6. Establish Your Store
After you've made all of your choices, it's time to launch your shop. You can perform as many changes and customizations as you want once it's live.
Etsy Fees UK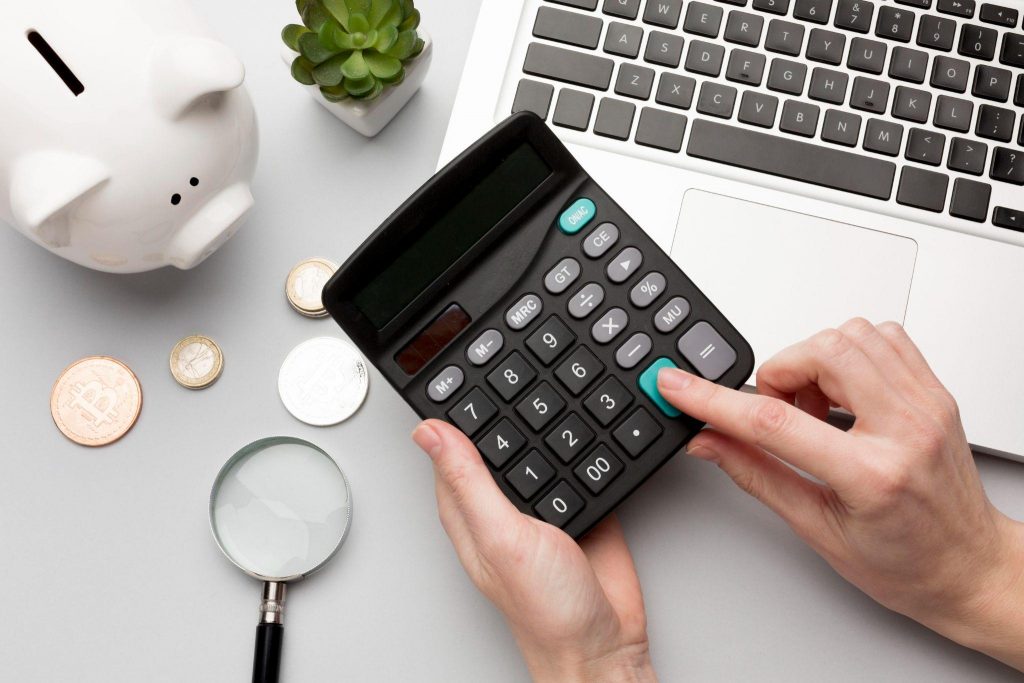 When talking about how to sell on Etsy uk, it's inevitable to mention Etsy fees. This is a really important part of the process of selling on this platform.
You will not be charged simply for listing items on Etsy. Depending on which platform services you use, you may have to pay a variety of fees to run your business. There are ways of managing and reducing them, but you must know what to expect and how to follow them.
The Basics About Etsy Fees UK
Etsy charges a variety of fees for selling on the site. You may be charged for the payment methods you select, for deliveries, for advertisements (voluntary and involuntary) and so on. Etsy charges UK sellers at the same rates as it does US sellers.
The US price is converted at the current exchange rate each time you are charged. Because your UK fees will vary depending on the exchange rate, we'll stick to the Etsy USD fee rates that you'll face here.
How to Follow Your Etsy Fees
All of your Etsy fees and taxes can be viewed and tracked in your payment account:
Login to your Etsy account and go to the Shop Manager tab.
Click Finances and afterward Payment account in the Shop Manager.
You can see your fees and taxes under Fees & Taxes and Recent Activities.
Currency Conversion for UK Sellers
Sellers from the United Kingdom are subject to additional rules and fees. If you have a GBP payment account, Etsy will automatically convert most fees from USD to GBP at the current conversion rate at the time the fee appears in your account. There are, however, exceptions to this rule:
Off-site advertising fees
Transaction fees
Payment processing fees
Deposit fees
Regulatory operating fees
To prevent unnecessary foreign exchange charges on your sales, Etsy recommends listing your products in the same monetary unit as your payment account. You'll save Etsy time and money by doing the conversion yourself.
If items are listed in a currency other than the one associated with your payment account, you will be charged a 2.5 percent currency conversion fee on the sale amount when funds are transferred to their account.
The 8 Types of Etsy UK Fees
Etsy fees are divided into eight categories, some of which contain different fee types. The eight categories we'll go over here are as follows:
Fees for listing.
Fees for transactions.
Fees for Etsy Payments.
Fees for postage labels.
Advertising costs.
Subscription fees (optional).
Etsy Pattern fees.
Fees for Listing
The listing fee is $0.20.
Every time you list or renew an item on Etsy, you will be charged a listing fee. Listings are available for four months or until sold. Except in the case of private listings, listing fees are still charged even if no sale occurs.
Fees for Transactions
Transaction fees are set at 5%.
Transaction fees are calculated based on the currency of your listing and include mailing and gift wrapping. You may also encounter the following charges:
Delivery transaction fees: These are typically 5% of the item's postage cost.
Square manual transaction fees apply when you sell an item in-person with Square that have not been synced from your Etsy shop stock. These fees amount to $0.20 per listing.
Fees for Etsy Payments
According to Etsy, there are four types of fees associated with Etsy Payments. They are as follows:
Deposits fees: Some Etsy Payments countries have a minimum deposit amount, which is accompanied by a fee threshold and deposit fee. We will not go into these because the United Kingdom is not on this list.
Processing fees: are 4% of the item's total sale price, including sales tax and shipping costs, plus £0.20. (charged in your payment account currency). They are charged per Etsy Payments transaction and appear in your payment account in addition to Etsy's transaction fees.
Conversion of deposit currency: 2.5 percent per conversion, when applicable.
Regulatory operating fee: 0.25 percent per item (plus postage cost and gift wrap). The fee was implemented to offset increased business costs in certain countries as a result of new legislation such as the Digital Services Tax.
Fees for Postage Labels
The cost of a postage label is determined by what you're shipping, where you're shipping it, which carrier you choose, and other factors. If you prefer, you can purchase Royal Mail postage labels directly from Etsy.
The following are some of the advantages of purchasing postage labels from Etsy:
Etsy will automatically fill in all of the required information, such as your buyer's address.
You can purchase and print the labels from your computer.
Etsy provides discounts through partnerships with certain delivery carriers.
You can request a refund for unused labels on Etsy with ease.
When an order is dispatched, the buyer is automatically notified.
Advertising Costs
Etsy advertising fees are classified into two types: Etsy ads and off-site ads.
Etsy ads are paid advertisements that appear on the Etsy website for internal promotion. These are charged on a CPC (cost-per-click) basis, and you can set a budget to spend a certain amount on Etsy ads per day.
The CPC rate can differ depending on the listing and the number of times it is displayed. The fee for Etsy ads is determined by the number of clicks received and the value of the location where your ad appears.
Off-site ads are advertisements that appear on platforms other than Etsy, such as Google, Instagram, and Facebook, in ad space purchased by Etsy.
A few things to remember about off-site advertising:
You only pay fees when one of your items is sold as a result of an ad.
If you earned less than $10,000 on Etsy in the previous year, you will be charged a 15% fee of the total.
If you sold $10,000 or more on Etsy in the previous year, you will be charged a 12 percent fee.
Your off-site ad fee will never exceed $100 per item.
Etsy automatically enlists sellers in the off-site ads system, and you can opt out only if you earned less than $10,000 on Etsy in the previous year.
There is no limit to the number of items you can sell and charge fees for using off-site ads.
The Etsy team chooses which of your listings will be displayed in off-site advertising. Their decisions depend on what works best across various platforms.
Subscription Fees
The monthly subscription fee for Etsy Plus is $10. If you want to speed up your growth as an Etsy seller, you should consider upgrading to Etsy Plus, the company's paid subscription service.
Etsy Plus provides sellers with perks like discounted website addresses for their Etsy shop, advanced customization options, and discounted rates on custom packaging or promotional materials. There is no monthly fee to create and use an Etsy Standard account.
Etsy Pattern Fees
Pattern fees on Etsy are $15.00 per month. Designing an Etsy Pattern website is free, and when you decide to publish it, you can begin a free 30-day trial. When you go live with the site, you'll be charged $15 per month until you opt out.
You may also be charged a domain name registration fee as part of the Pattern website creation process, as well as renewal and restoration fees if you want to keep using your domain after the first year.
Etsy Fee Calculator UK
Etsy fees may appear to have a complicated structure to calculate. However, you can use a fee calculator to ensure that your products remain profitable after the fees. This includes not only the total cost of your materials, labor, and time spent manufacturing your items, but also any involved fee.
Choose Your Currency

Here you should choose the currency you're selling your products, and your payment currency. Remember that if your payment and shop currency are different, you'll pay a conversion fee.
Set Up Your Revenue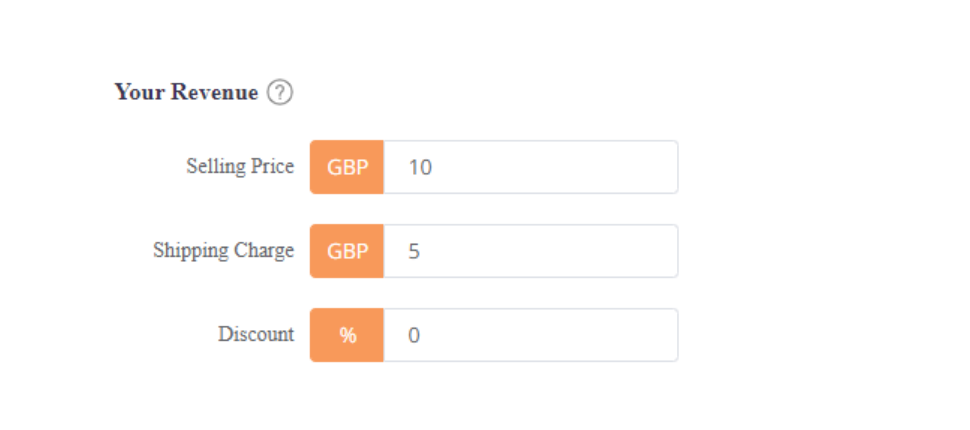 Here, you'll need to write the price you're planning to sell your product, and if you know the shipping price, or if you have a fixed price for shipping. You may also add if the product has or not a discount.
Set Up Your Costs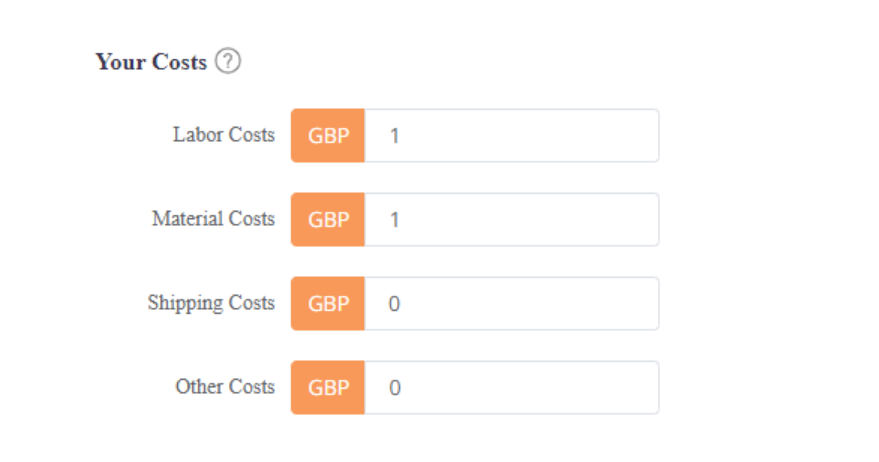 Here you should provide your costs, including the costs of the materials you used, the crafting costs, and if any of them have shipping costs as well. In other costs, you may add any other cost related to your manufacturing process that isn't specifically contemplated.
Choose Your Etsy Offsite Add Regime

Given that you can have a 15, 12 or 0% fee from this source, you'll need to specify which is your listing case.
Check Your Results
Once you finish the input process, you'll see the summary with your revenue, all the expenses associated, the total cost of fees, and the total profit estimated.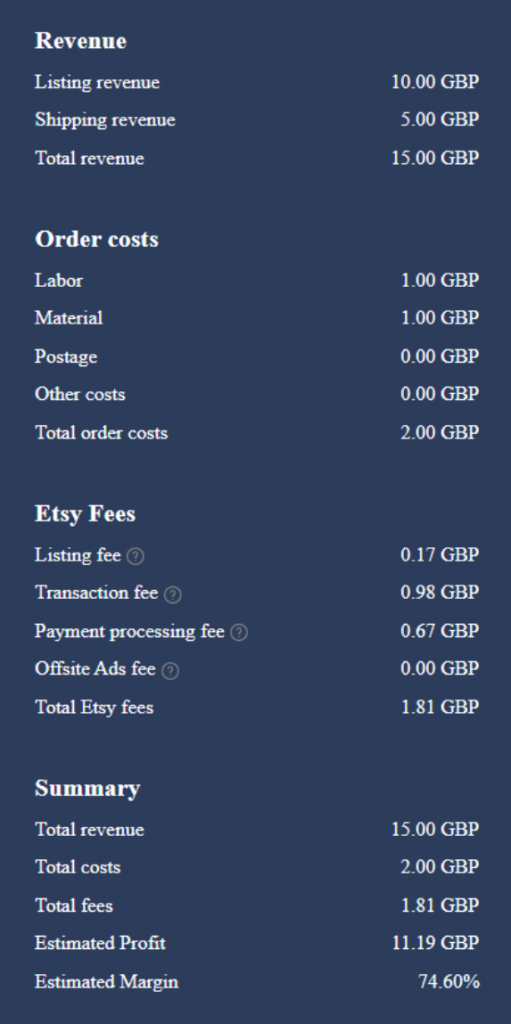 Top 10 Best Sellers on Etsy UK 2022
When looking for ideas to make and sell on Etsy, it's always a good idea to first do some market and competitor research. Examining what other entrepreneurs in your niche or industry are doing well to see if you can recreate those aspects can help you get started on the right foot.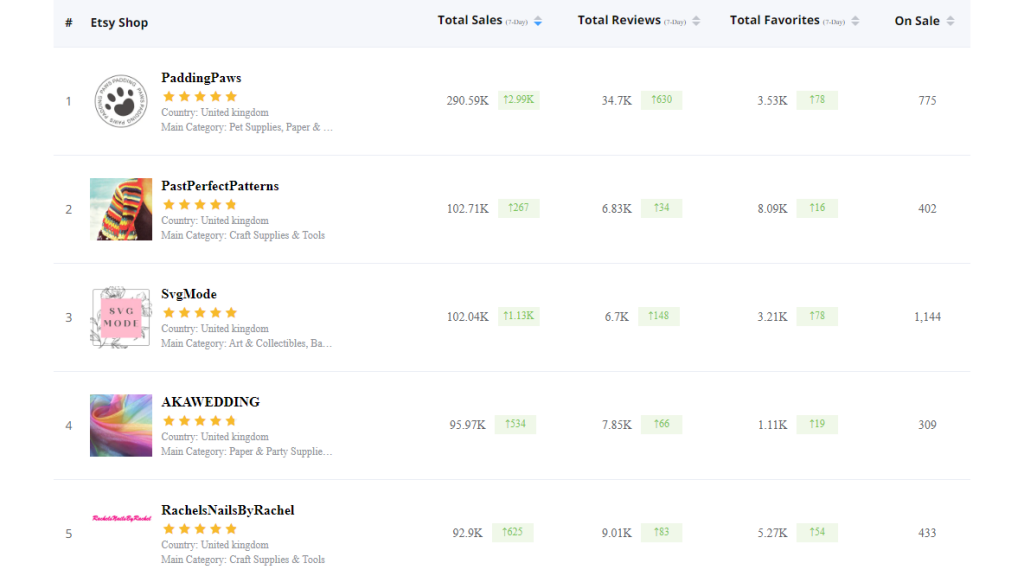 That's why we gathered this list of the Top 10 UK Etsy Sellers based on total sales using the EtsyHunt shop database. So you can see what they sell, how they sell it, and what you can discover from them to apply to your Etsy shop.
1. PaddingPaws

Price range: £2.49 - £39.99.
Main categories: Pet Supplies, Paper & Party Supplies, Weddings.
2. PastPerfectPatterns

Price range: £0.60 - £1.92.
Main category: Craft Supplies & Tools.
3. SvgMode

Price range: £1.37 - £3.71.
Main categories: Art & Collectibles, Bath & Beauty.
4. AKAWEDDING

Price range: £0.49 - £279.00.
Main categories: Paper & Party Supplies, Home & Living, Craft Supplies & Tools.
5. RachelsNailsByRachel

Price range: £0.75 - £2.55.
Main category: Craft Supplies & Tools.
6. Hoolaroo

Price range: £1.00 - £69.95.
Main categories: Home & Living, Toys & Games.
7. FamilyTeeStore

Price range: £9.28 - £37.24.
Main categories: Home & Living, Clothing.
8. Piercingfashion

Price range: £6.78 - £61.89.
9. TrendyNoseStuds

Price range: £7.73 - £96.90.
10. SilverrockShop

Price range: £2.99 - £29.99.
What Can You Learn from Top Etsy Sellers?
It's important to learn from the best sellers on Etsy UK if you want to clear up doubts on how to sell on Etsy UK. So, what can you learn from the top sellers reviewed, and what can you implement as best practices in your Etsy shop are the following:
Products on Sale
Many Etsy shop owners claim that there is a magic number of items that must be listed for sale in order to gain traction. Some say 50, others say 100, but the more products you have listed on Etsy, the more likely you are to be seen.
All of the top 10 shops have over 200 items listed, which may seem like a lot. Yet, you can list items that come in different colors, for example, as their separate product, creating multiple products for your shop instead of just one.
Pictures
According to a customer survey conducted by Etsy, 90 percent of shoppers agree that having high-quality photos was the most important factor in their decision to purchase products. Which appears to be backed by images from top UK sellers. So taking and choosing your photos properly is important to your store.
Prices
Pricing items for Etsy can be difficult; you don't want to underprice since you need to cover your time and cost. On the other hand, it's prefered not to over price items, in order to compete with other stores selling similar items.
Based on the top 10 it seems like a lot of the shops have a wide price range, and it seems to be a good strategy.
That is something you can do if you make products that are simple to make and can be done in batches. However, if your products are very detailed and require a lot of work, don't worry about trying to make them cheaper. It isn't worth it, and your target audience probably isn't interested in it.
Conclusion
Answering "how to sell on Etsy UK?" has a lot of implicates, from creating your own account, to the understanding of Etsy fees. Thankfully, we shared with you several useful information and tools that will help you go through all this path.
Your next step would be to begin selling on Etsy UK.