Etsy Soap: Best Sell Choices in 2022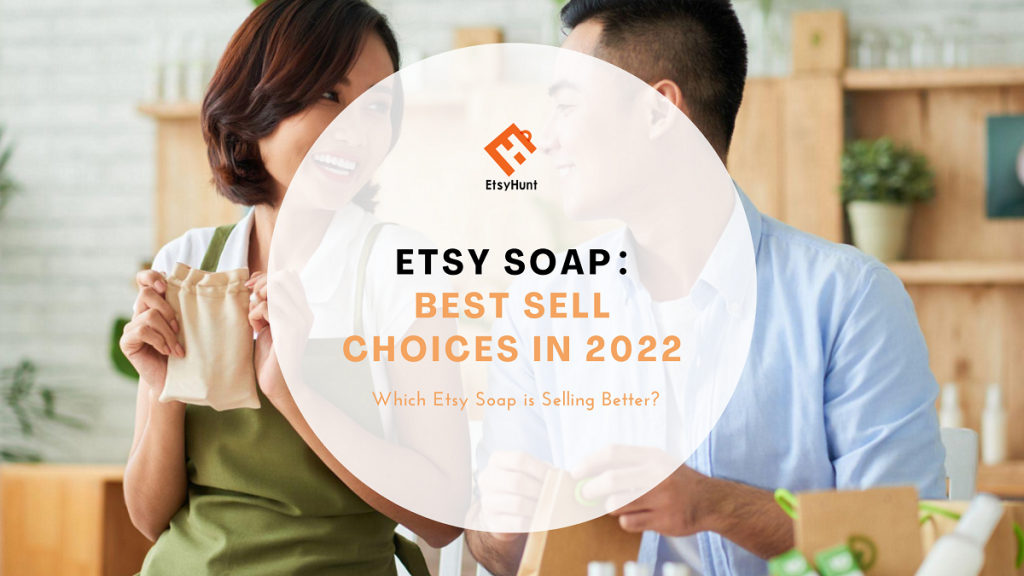 If you're looking to increase your handmade soap sales, you're in the right place. Here we're going to discuss and broke into the best sell choices in 2022, considering the Etsy soap trends.
With this guide, you'll learn how to use the EtsyHunt keyword tool to continuously increase your sales and how to choose the best sales options.
Can I Sell Handmade Soap on Etsy?
Taking a look at Etsy's policies we can read: "Everything listed for sale on Etsy must be handmade by you, vintage, or a craft supply". So it can be considered a yes, however, it has a couple of extra requirements:
● You have to physically make, create or design the original items.
● You must include every person that helps you make the items or run the business in the About section of your shop. If you operate with a production partner, you need to disclose that production partner in your pertinent listings.
● You have to use your own photos for your listings.
If you fulfill these conditions then you are able to become an Etsy soap seller.
Is Handmade Soap a Good Option to Sell on Etsy?
The short answer is: yes.
Making a quick keyword search on EtsyHunt's tool, some of the details of Etsy soap we can see are: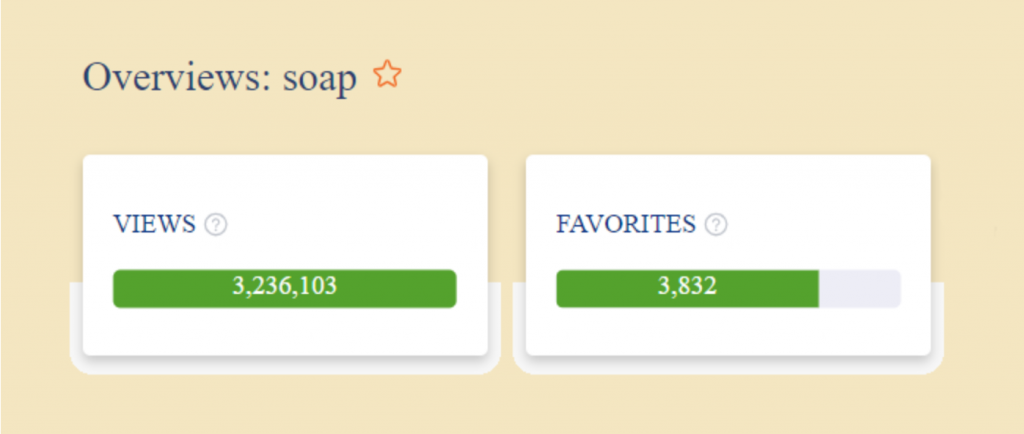 Just for the nonspecific keyword "soap", views are over 3 million, and that number of views is the average for soaps in general on Etsy as we can see here: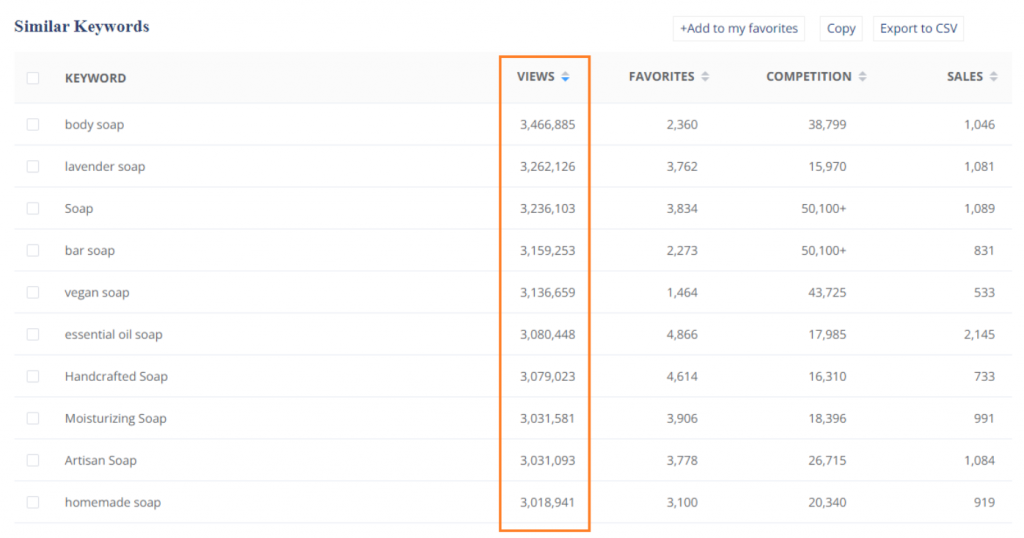 By this point, it may seem that selling handmade soaps can be a good choice, but let's be cautious. We can get more information by looking at the sales column, there we can appreciate that 1000 is the median number of sales each month. This will become handy in no time.
Finally, by checking the price distribution chart, we can calculate the approximate income of selling soaps per month: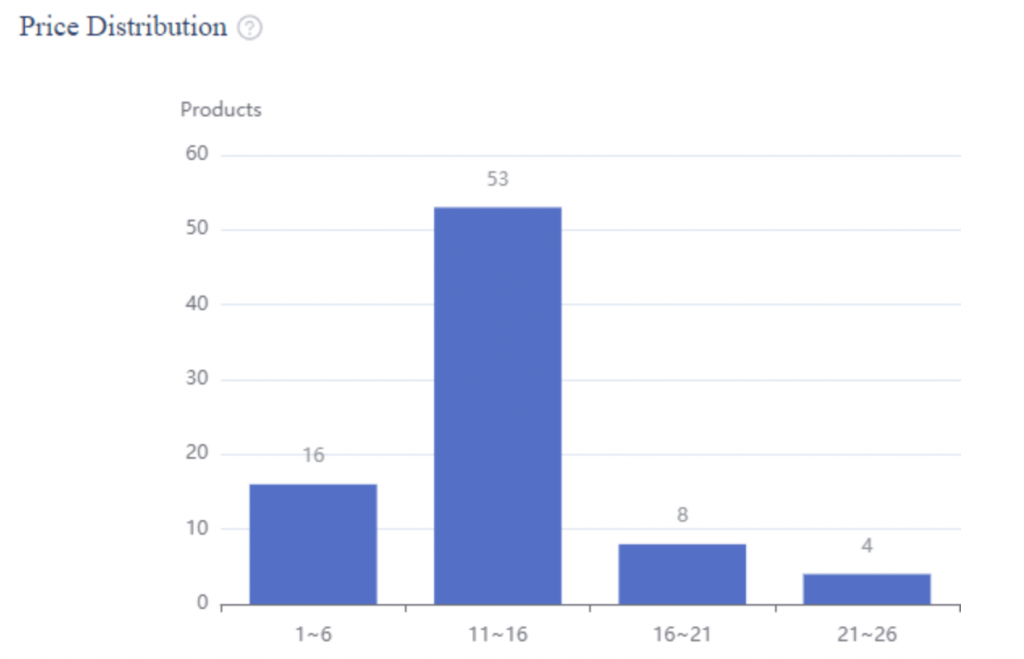 Taking the highest amount of products in a single bracket, we have that 11~16 is the most populated price range. Multiplying it by the average sales per month gives us a total of 11 to 16 thousand, just in this generic category. It could be higher depending on the specific soap type.
The answer is now clarified, selling soap on Etsy can be highly profitable.
Tips to Increase Etsy Sales
There is no doubt that the profit opportunity of Etsy soap is real and can be high. Now, the next step would be to increase as much as possible the amount of money that you can earn from it.
For this matter, here you have some great value tips that will help to reach more people and attract more sales.
Make Your Store Outstanding
Some elements that will help to make your store stand out from the rest:
The name.
The pictures.
The product's cohesion.
The name of your store has to be catchy, easy to remember, and all these while being relevant to the product you're selling. This is the core of your store, a good name will make the difference.
Use pictures to get the visitor involved with your store. Make it look like it is interacting with them by combining your profile photo with your store's banner. The potential client has to be able to know what you offer just by looking at the pictures.
Remember to simply list products that follow your store's theme. Too many different niches of products can confuse people and ultimately send them away. If you want to sell another niche of products consider making a second Etsy account.
Write Detailed Descriptions Including Keywords
Yes, descriptions are made to let the client know some product specifications like size, materials, quality, and other information that can be helpful. However, it hasn't to be "just" that, it can be way more.
A product description is essential when it comes to attracting possible buyers. How? With keywords.
The description is the perfect place to put some relevant keywords. A great plus of this is that these keywords will rank not just on Etsy but in external search engines. A gateway to a massive number of people.
Use Relevant Keywords
Using proper keywords is indispensable for getting your listings to the top of search recommendations. Before starting listing your products, take a while to think about which keywords to use.
Some easy-to-do ways to research keywords could be:
● Etsy search suggestions: click on the Etsy search bar and type keywords you would like to rank for, you will get lots of suggestions. Add these to your list of keywords when tagging your listing.
● Search engines' suggestions: your Etsy listing ranks for these too. Repeat the process of typing keywords on the search bar and take notes. The resulting keywords can be used in your description as well.
Get More Reviews
Asking gently your buyers to leave a review and incentivizing new ones to share opinions too will impact your conversion rate.
Always remember to be nice to your clients, because more reviews are great, but you need them to be positive to be better.
Choose Noteworthy Product Images
Using the right photos will increase your conversion rates. Because of this, it's essential to put effort into taking fantastic product photos.
Are you worried about needing a professional camera? Well, don't worry at all, with this Etsy photography guide, you can use a smartphone for your products' photoshoots.
Finally, use all the image slots, because more images give your clients better confidence when buying your product.
Learn From Your Analytics
Analytics will help you improve your Etsy store. These can be used to monitor some statistics of your listings. Check which are performing better and why then apply the same strategy to the rest.
Learn from these statistics, optimize continuously your listings, and follow their progress. That's the main function of analytics with time, you'll master it and get how powerful this tool can be.
Offer Coupon Codes
By offering coupon codes you'll not only grow your client base but will also improve conversion rates.
You can organize coupon giveaways on your social media networks for everyone that participates or interact with your campaign.
It will also increase customer loyalty. Issuing coupon codes will impact positively your clients' satisfaction with the brand.
Focus on Customer Service
Happy customers will buy you more in the future. This chance goes higher while happier the client feels about your service and it will also raise the chances of getting a favorable review.
Your customer service needs to be outstanding because if you reach a certain standard of client care you could become an Etsy star seller. Achieving it will make you stand out from other Etsy vendors.
Promote Yourself on Social Media
As an Etsy shop owner, social media is your most powerful promotional tool.
Use social media marketing for your benefit. They allow you to connect with old and new clients, raise brand recognition, and attract the interest of potential buyers.
If it is your first time promoting yourself on social media, don't try to use every channel available. It is better to choose one that matches well with your products, for instance, Instagram or Pinterest.
Which Etsy Soap is Selling Better?
Now that you know some great tips to get the most out of your Etsy store, it's time to check which Etsy soap is performing better.
Please, have into consideration that this is a fast analysis to illustrate how you can do it by yourself. We've just analyzed some items between hundreds, there are no limitations or minimums to research, but the more you check, the better you'll choose.
It's important to point out which parameters we are going to look into to establish which Etsy soap is selling more:
● Views: the higher, the better chances of buyers will be.
● Competition: it can be difficult to insert your shop into high competed niches, so the lower competition the better.
● Sales: you need to aim for a product with a large sales flow, higher is better.

As we see, the keyword soap has a lot of views but it has a lot of competition and low monthly net sales.
Now that we have the criteria established and know how to apply them, it's time to check what other possibilities Etsy soap has to offer. Thanks to the Hot Word Cloud section of EtsyHunt's keywords tool you can have a quick look at related keywords that may be of interest.

The bigger a keyword is, the more search instances it has, i.e. more people are typing it on the Etsy search bar.
Now that we have candidates, we move to the next step, probably the one that takes the longest. It would consist in repeating the process of analyzing each of them with the keyword tool. Let's begin.
Essential Oil Soap

With the average number of views being over 3 million, the essential oil soap has a very good amount with 3,080,000 monthly views.
The sales flow median number is approximately 1000, which is doubled with 2145 sales past month just for essential oil soaps.
Regarding the competition, even though being red-colored, it's way under the 50,000+ from the soap keyword.
Body Soap

Despite having an incredible amount of 3,466,000 views per month, the competition bracket is quite high for the sales number which is the average.
When you go through this analysis process, you need to consider the relation between these 3 key points. You could have a highly visible product, with high sale flow but, with a tough competition making it difficult to catch some space for you.
Charcoal Soap

Here we have a rather uncompetitive keyword, with only 6852 it is the lowest we have analyzed so far.
However, looking at its views and its sales, we can deduce why it has low competition. The monthly views (2,856,000) and the monthly sales (956) are both slightly under the average.
This doesn't mean that it doesn't worth a try, maybe it is because of a lack of shop optimization or shop visibility. Whichever is the case it can be considered as a candidate, but not the most promising.
Lavender Soap

Perhaps the most balanced result so far:
● Views: 3,262,000; considerably above the average.
● Competition: 15,700; one of the lowest.
● Sales: 1081; just above the average.
The monthly sales amount isn't the most attractive, but it has low competition and a huge number of visits, which means potential conversions.
When something this juicy comes up, there are other interesting things to consider, as it could be, the average sale price: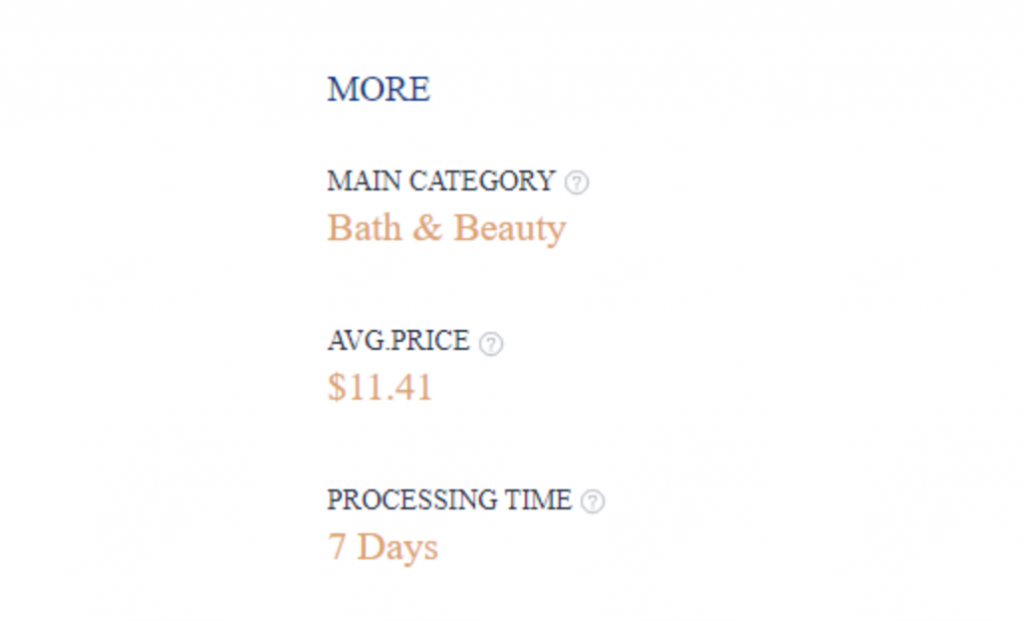 As we can see, its average price is inside the top-selling bracket of 11~16, which means, it would be easy to sell.
So, the lavender soap is a good candidate to be the best choice to start selling Etsy soap.
Conclusion
With all the information exposed here, it's easy to conclude that Etsy soap is a good choice to start your first or new Etsy shop.
Its profit margins are by no means despicable but the opposite, with a good strategy and optimization, they can be really good.
However, it will surely need a lot of effort and refinement to make it work. You'll need to implement every single improvement available to make your work stand out from the rest.
The correct photos, the social media, the customer service, the coupon codes, etc. All of these tools are your allies to put your Etsy shop in the eyes of everyone.
Last but not least, the powerful analytics tools that EtsyHunt offers, will help you to keep your listings to be always up-to-date. Continuous optimization and improvement are the keys to becoming a successful Etsy seller. So never stop improving!
Are you selling on Etsy? Join EtsyHunt to
Reduce Costs, Increase Efficiency.
Start for Free