Etsy Visits VS Views? How do They Maximize Your Sales?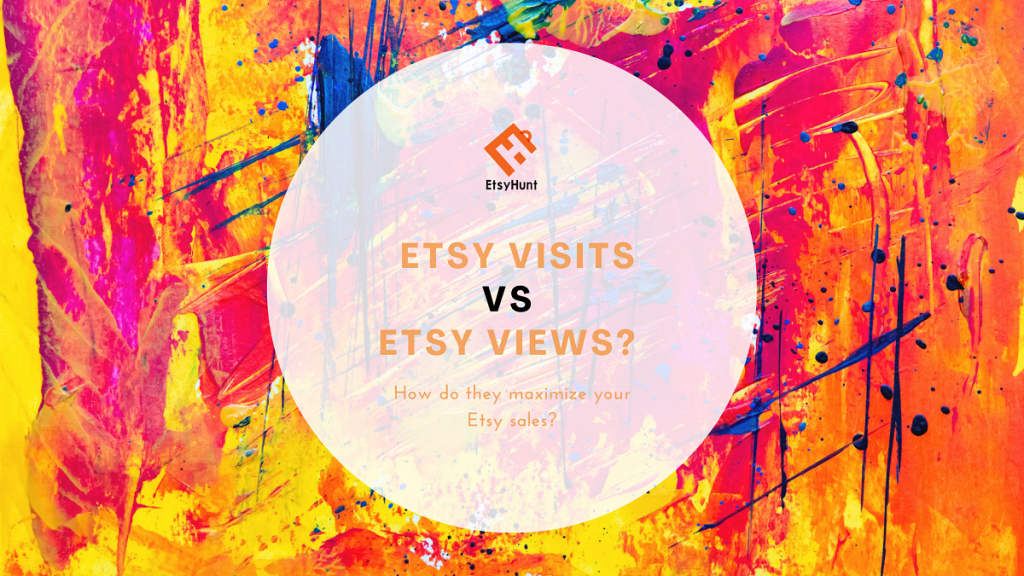 The key to success in Etsy as a seller is to understand Etsy stats. You must have noticed the effect of examining and analyzing the statistics of your Etsy store at certain intervals on sales while selling on Etsy. Because these statistics express not only the numbers but also the summary of your Etsy shop.
Perhaps, the most confused about these stats are Etsy visits and Etsy views. So what do Etsy views and Etsy visits mean? What are the differences between Etsy visits vs Etsy views? How do they maximize your Etsy sales? In this article, we cover this paramount issue for Etsy sellers (Good for all kinds of sellers from beginner to experienced) Let's start with Etsy visits.
What are Etsy visits?
You chose the shop title that describes your products. Then you started your Etsy shop by following instructions. Now, you become an Etsy seller and your primary goal is to grab shoppers' interest in order to visit your Etsy store. However, you should first learn what Etsy visits mean?
Visits are described as "The number of people who looked at your shop or listings" according to Etsy shop stats glossary. So, Etsy visits represent each customer who enters your virtual store. Comparing your visits to other shop data can help you identify areas for improvement.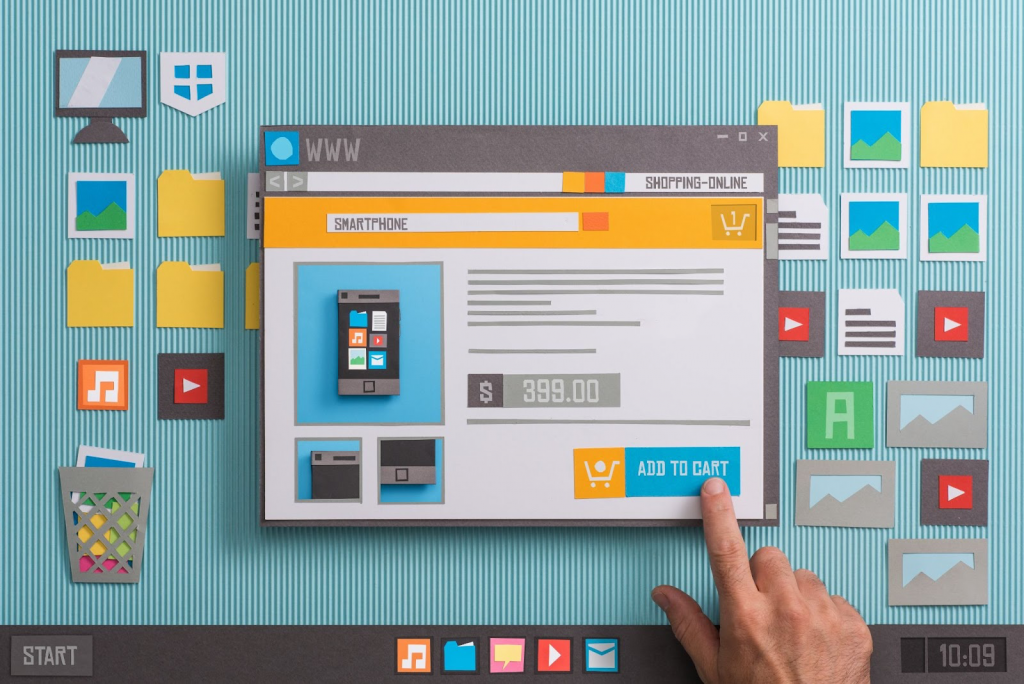 Hyfa is an Etsy seller who sells handmade souvenirs on Etsy. She added all of her items to Etsy listing and tried to convince shoppers to purchase items. She must observe the Etsy visits vs views in order to take proper actions. Thus, Hyfa goes to the Shop Manager and will see the dashboard below: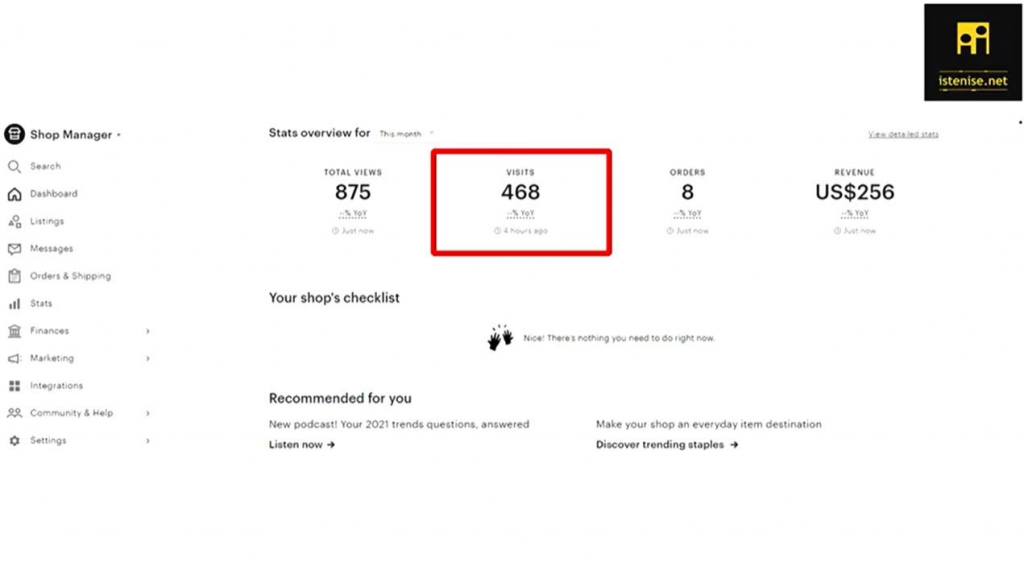 She has 468 visits to her Etsy store after establishing an Etsy shop. In other words, 468 customers entered Hyfa's store individually. When Etsy refreshes the numbers of "visits"? Etsy updates visit a few times per day so Etsy can run the calculations to remove disruptive traffic caused by the bot.

For Hyfa's store, Etsy updated "visits" 4 hours ago in order to distinguish bot traffic which is automated traffic data from search engines.
Now, Hyfa knows how many shoppers visit her store. However, she is not sure about the visitor's intent. Hence, Hyfa should compare Etsy visits to views as an Etsy seller. This can help Hyfa understand how engaged her customers are.
If Etsy visits and views numbers are similar, that might mean that shoppers are visiting the store, but not spending much time discovering other items. But, what are Etsy views?
What are Etsy views?
Etsy describes listing views as "The number of times people looked at your listings" whereas Etsy visits reflect many views by the same person. For instance, if a shopper looked at the same listing four times in a session, that counts as 4 views and 1 visit.
Therefore, Etsy sellers should aim to maximize the views from 1 visitor as much as possible. This will help you to achieve a good conversion rate on Etsy and will boost your sales.
What about Hyfa's store. It is time to have a closer look on her Etsy Shop: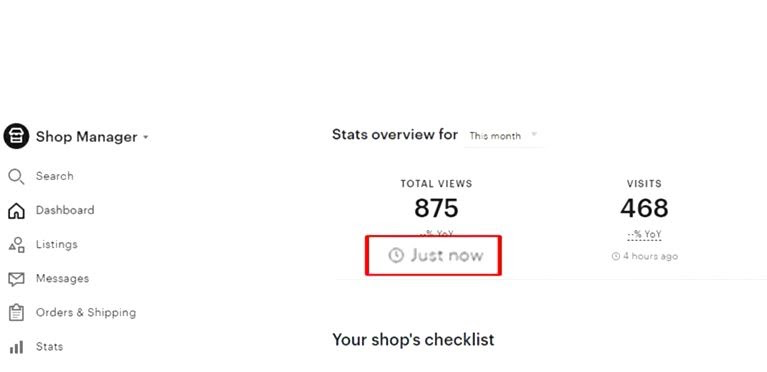 She got 875 total views as a result of 468 visits. Bear in mind that, having 875 views does not mean 875 individual customers. A customer may have viewed more than one item in a single visit to Hyfa's store.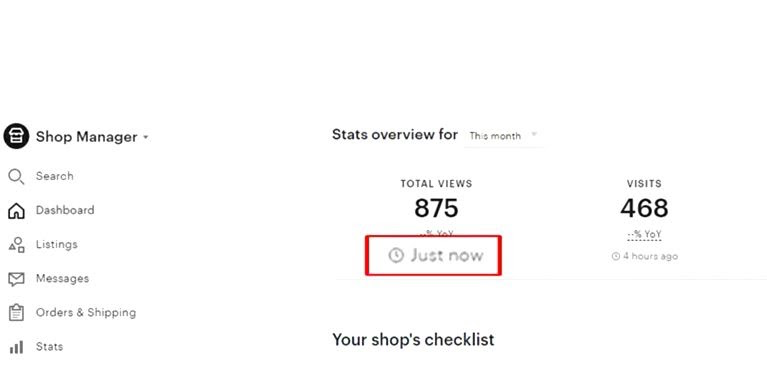 Total views are updated in real time. That's why it says "just now" under Total views.
"Specifically, Etsy does not count it when you view your own listing when you're signed in, or if someone rapidly refreshes a page."
What is the difference between Etsy visits vs Etsy views?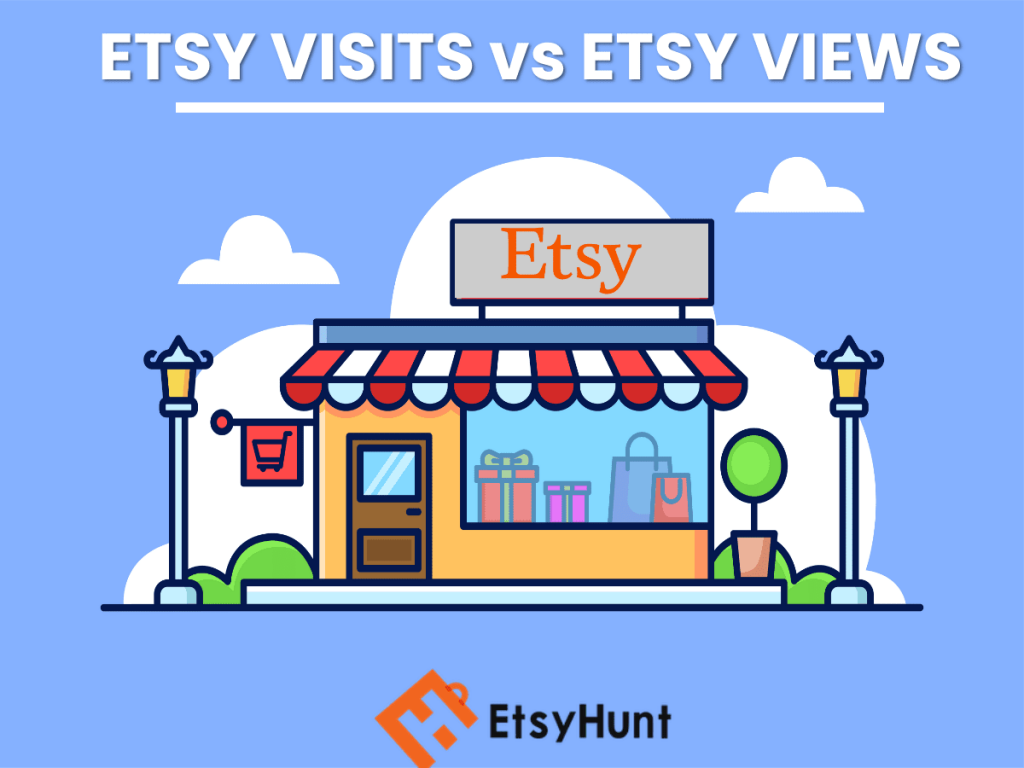 Let's say a shopper wants to buy a gift for their loved ones on Christmas and types "Christmas gift" in the Etsy search bar.
Your listing items (in this example the item will be a Turkish towel) caught his attention among the results, and he entered your Etsy store. Then the visitor looked at details such as product photo, shipping, product price, special offers etc.
In this case, you get 1 visit because the shopper is now in our shop. At the same time, you have gained 1 view. Because 1 visitor is viewing your product.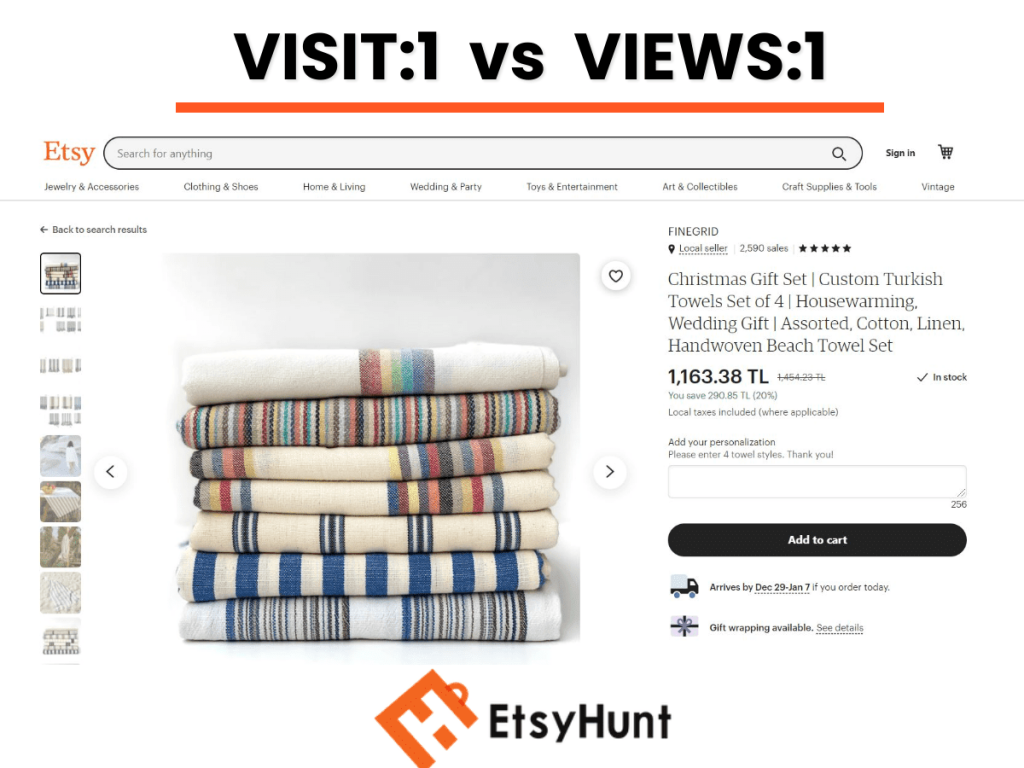 Let say, other products in your Etsy store also grabbed the customer's attention. If this customer viewed your other 3 products, then visits remained as 1, while views became 4.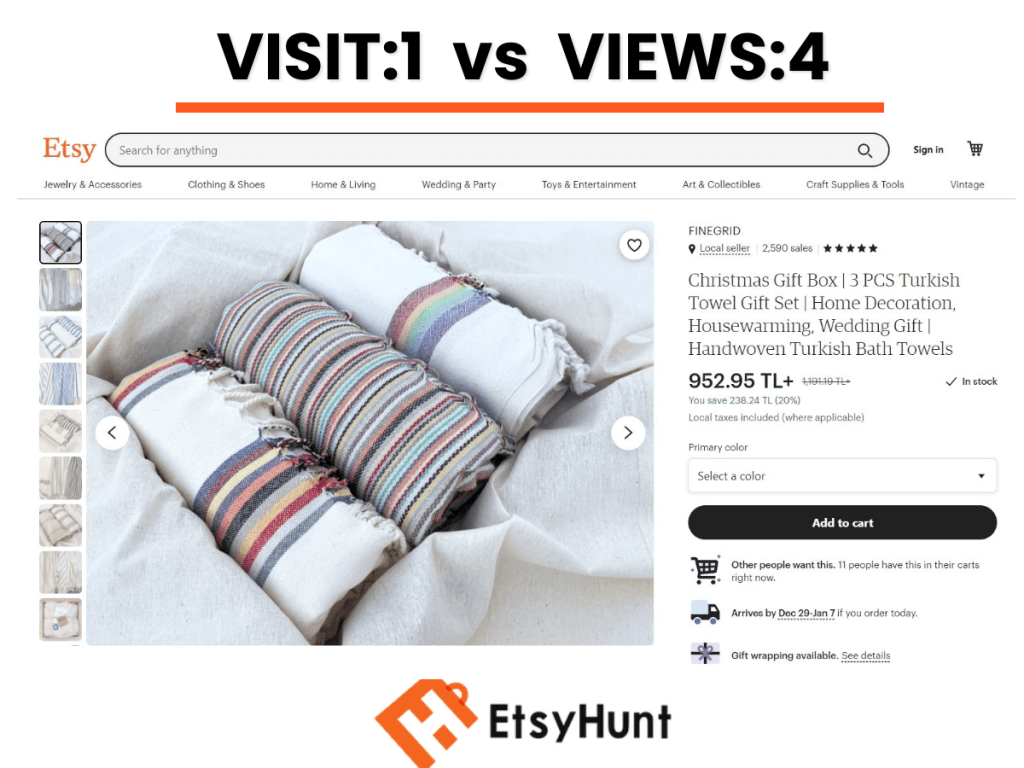 At the end of the day, you will get 4 views from 1 visitor.
How to Get More Views on Etsy?
From January to September of 2021, 24.6 million new buyers joined Etsy according to the Etsy 2021 review. That means, you have millions of competitors as an Etsy Seller. So, how can you highlight your Etsy store? What makes Etsy shoppers excited to visit your Etsy store. Here are some tips that help you to get more views on Etsy.
Etsy SEO: the Power of Keywords
Keywords are a crucial part of Etsy SEO. If you get more views on Etsy, you must build your strategy based on keyword research. This analysis should include product title, product description, tags, attributes and so on. Etsy Keywords Comprehensive Guide will definitely assist you with filling the missing part in terms of SEO.
Let's turn back to Hyfa's Etsy store. She wants to highlight her store among Etsy sellers. She is aware of the Keyword's Power. Hence, Hyfa decides to use the EtsyHunt Keyword Tool. Typed " handmade souvenir" on search bar and explored the results below: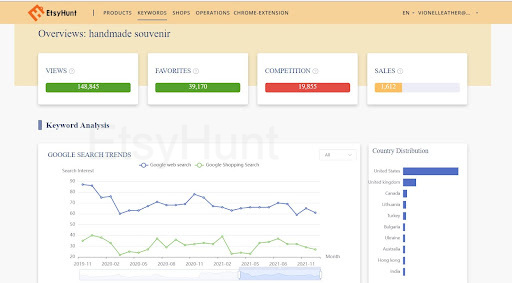 She will see 4 main statistics at the top of the result page. There are:
Views: 148.845 (Total number of monthly views for the top 100 listings ranking for this keyword)
Favorites: 39.170 (Total number of monthly favorites for the top 100 listings ranking for this keyword)
Competition: 19.855 (The number of listings Etsy finds relevant for the keyword)
Sales: 1612 (Total number of estimated monthly sales for the top 100 listings ranking for this keyword)
EtsyHunt Keyword Analysis also offers Google Search Trends feature that will show both Google web search and Google shopping search. Sellers should take these results into consideration to get more Etsy visits and views.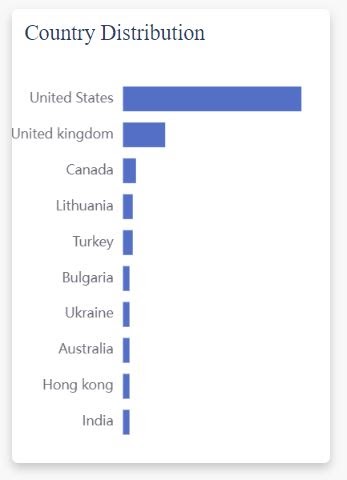 Hyfa will see the Country Distribution table. This table shows the distribution of Etsy visits by a country that searched for the related keyword. Therefore, the Country Distribution table allows you to discover which country the product you have listed attracts the attention of shoppers living in.
Keyword Tool will also provide a " Similar Keyword" list based on 100 listings analyzed on Etsy for the keyword "handmade souvenir". This list is valuable because it will give magic keyword ideas in order to boost Etsy visits and views for Hyfa and other Etsy sellers.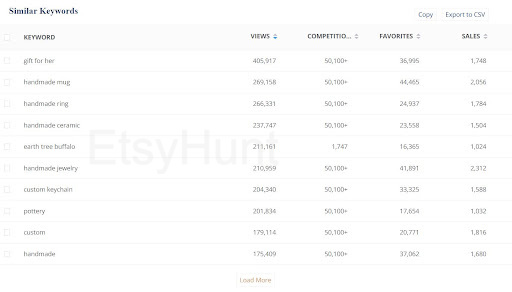 Keyword Tool's features are not limited to those mentioned above. Hyfa will be capable of observing "Hot Word Cloud" based on the most frequently used keywords among related keywords.
The last but not least capability of the EtsyHunt Keyword Tool is about sales. It offers a sales ranking of Top100 hot-selling products using this keyword. For instance, when Hyfa scrolls down the page, she will see top-selling products as a graph. Furthermore, when she hovers on each product, she will see product details with an image.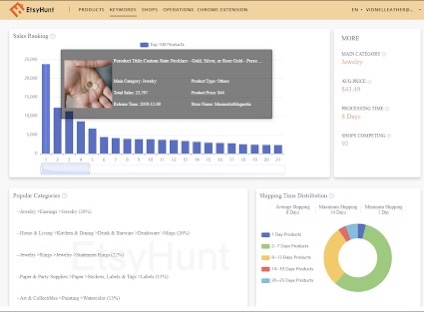 Etsy Ads: Advertise Your Goods
Marketing your store and products is an essential part of increasing views on Etsy. Etsy.com offers many tools to help you promote your goods to shoppers on and off Etsy. Etsy ads are one of them.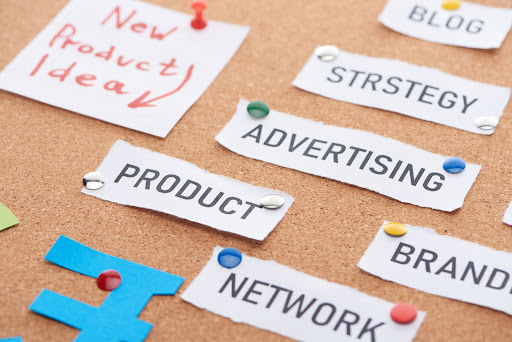 On Etsy.com, click Shop Manager.
Click Marketing.
Click Advertising.
Set your daily budget. This should be the maximum amount Etsy sellers are willing to spend to advertise items per day. The default minimum daily budget is $1.00. Remember that the budget can be altered at any time.
Click Start advertising.
Customer and market experience score
Each Etsy shop has a score - based on customer reviews, how complete your shop's About section is, and any negative feedback -which affects its ranking. As you see, great reviews can improve your ranking and get more views on Etsy. .But, how to manage customer messages and feedback among all e-commerce operations.
Now, it is time to meet EtsyHunt Follow-Up Reminder. Etsy sellers will be able to send customized messages easily thanks to EtsyHunt. Besides, pre-made Etsy templates offer smart solutions to kindly ask the shoppers to leave a review on Etsy. It will be your perfect assistant for follow-up management on Etsy.
Here are some Etsy visit amplifying features of Follow-Up Reminder:
Ideal assistant for optimizing Etsy shop follow-up management
Analyzing the Etsy review effects with A/B Testing and other graphs
The safest way: Using Etsy official API to secure your shop
Supporting bulk export of Etsy orders detail including customer emails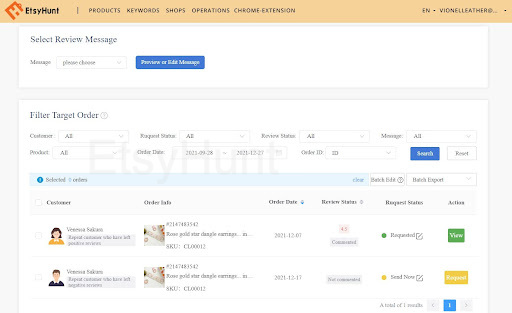 This way you will not miss any customer requests. Whatsmore, you might be able to send personalized messages to your customers.
Cross-selling: Increase Customer Retention
Cross-selling is an Etsy marketing strategy that involves suggesting extra, related or complementary goods to a customer in order to enhance sales. However, how can Hyfa use this method to get more views and visits on Etsy?
Cross-selling is increasing the time visitors spend in your store is an effective way to convert visits into sales. Therefore, Hyfa should direct your visitors to review your other products, in product descriptions.
If you are also selling products that complement each other, or if you are selling finished products and parts separately, do not forget to link to other parts and the finished product in the descriptions of these products.
Coupon Code: Regain Your Customers
One of the effective ways to increase visits on Etsy is to get customers who order more than once. It is a successful marketing method to encourage a customer who has experience shopping at your store, experienced your products and was happy at the end of the process, to shop from you again.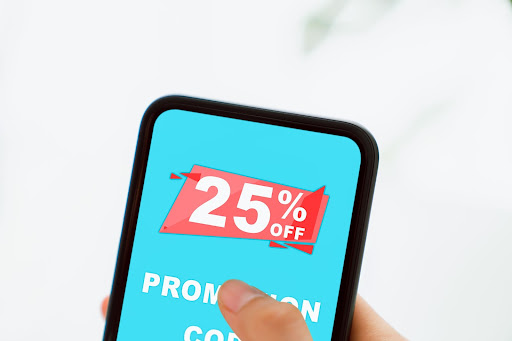 That's why you can create coupon codes on Etsy and send them to your customers who order via mail. In the same way, printing the coupon codes you have created and putting them in the product you send will also make your customer happy. You should follow up on your store whether these coupon codes you distribute are used or not.
FAQs for Etsy Views and Visits
Are Etsy visits and views the same?
No, Etsy visits and Etsy views are related but different. Views simply show traffic while visits are how many actual real customers visit.
Which one is important: Etsy views vs visits?
Actually, there is no order of importance between Etsy views and Etsy visits. The crucial thing is to understand these statistics well and ensure that the visitor who enters your store discovers other goods.
Does Etsy count your own visits?
No, Etsy does not count it when you view your own listing when you're logged in.
How often do Etsy views update per day?
Etsy listing views are updated in real-time.
How many times do Etsy visits update per day?
Etsy Total Visits data refreshes a few times per day. This lets Etsy eliminate bot traffic and aggregate your visit data. You can find out the latest time when your data was last updated at the top of the page.
Is it possible to get Etsy views but no visits ?
Yes, Etsy sellers may face this issue due to the delay in updating. If one was updated 'just now' and the other '4 hours ago' you could have Etsy views but no visits until it updates.
Why are my visits lower on Etsy by the end of the day?
Etsy filters out bot traffic again at the end of the day, which may lower your visit count.
How many views on Etsy is good?
Etsy views alone are not enough to analyze for your store. If the views don't convert into sales, then no need to be proud of high Etsy views. Therefore, you should focus on having a good conversion rate.
Can you see who views your Etsy page?
No, You can not see individual shoppers who have viewed your Etsy store due to Etsy buyer protection.
Conclusion
We all know that money doesn't grow on trees. If we are talking about online shopping and specifically Etsy, whose popularity has increased rapidly with the pandemic, this expression is a drop in the bucket.
Thus, Etsy Seller must build proper strategies to maximize Etsy sales. Etsy visits and views are good stats for sellers to understand Etsy store dynamics. In this article, we will cover how to analyze the needs of your store by reading your Etsy visits vs views stats.
Are you selling on Etsy? Join EtsyHunt to
Reduce Costs, Increase Efficiency.
Start for Free