How to Change Your Etsy Shop Name: A 100% Full-Proof Tutorial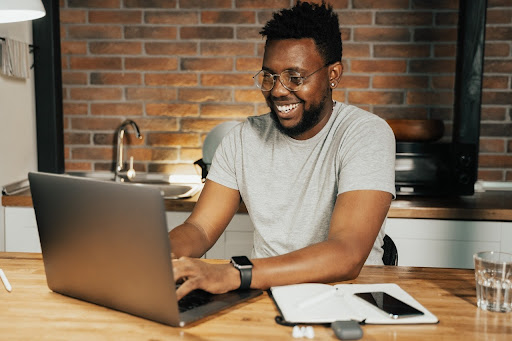 Introduction
Changing a business's name is a big deal and it happens from time to time. You may have heard of the anecdote when Jeff Bezos changed his business from Cadabra to Amazon after his lawyer thought it was thought 'cadaver', which means 'dead body". Or recently, Facebook changed its name to Meta when the company expanded after acquiring many apps and technologies.
But changing the name doesn't only happen to billion-dollar corporations like Amazon or Facebook. As an Etsy shop owner, you may encounter countless reasons to change your shop name too. That's why in today's article, we will show you step-by-step how to change your Etsy shop name. What's more, we'll unveil essential tips before/after changing your shop name to minimize the risk of an inappropriate name.
Let's scroll down and read on!
4 steps to change your Etsy shop name
Step 1: Go to Shop Manager, click Settings
Step 2: Navigate to Info&Apperance tab
Step 3: In the Shop name section, click Change to start changing your shop name
Step 4: Insert your new shop name and click Save
Tips for changing Etsy shop name
1. Tips before changing the shop name
(1) Understand the importance of your shop name
It's the first thing customer see on Etsy: Your shop name is the first thing your potential customers see when they find your shop. It instantly affects how they feel about your brand before clicking on your store. So if you want to boost the Etsy conversion rate, your name must stand out. A memorable, unique name will stay in customers minds so much easier than a generic name.
It connects your company with the buyers: On another note, your brand is your story. Your brand name should reflect your business, what it stands for, what value you intend to offer customers, and the business goal. Your brand name is a powerful weapon because it conveys a message that communicates your business with the customers personally.
Choosing the business name should be an essential part of your brand-building process. This applies to every business, not just for shops on Etsy. Understanding this will help you minimize the regrets you may have after changing your Etsy shop name, especially when Etsy only allows you to change it five times after your shop is public.
(2) How to adapt the brand name with Etsy shop name
Use action word + current brand name: If you're running a business and now you want to migrate it to Etsy, this is the most simple yet effective formula to use. You can use words like 'Buy', 'Get' in front of your existing shop name. For example, your brand is Panda Book. Then, an Etsy name like BuyPandaBook or GetlPandaBook works perfectly.
Add the word 'Shop' or 'Store' to the current brand name: This old-school formula works pretty well for many Etsy sellers. If your existing brand is Love Maggie, consider a shop name of LoveMaggieShop or LoveMaggieStore. Some alternatives are 'Co.', 'Studio', 'Inc', etc.
Make your shop name more specific and descriptive: By adding an indicator behind your shop name, you can tell the new customers on Etsy what your shop is selling. For example, instead of using a name like FloralPunk (which people may not know if it is selling enamel pins, creating printables, Instagram templates, handmade soap, etc.), you can use FloralPunkJewelry.
Do your research to see if your ideal name is available: Imagine that you have spent countless hours to come up with a brilliant name and determined to change your shop name accordingly only to find out it was taken. What a nightmare! No worries. We have the solution right here! The easiest way to check the taken shop name on Etsy is to use the query 'your ideal name + Etsy' on Google. If you want to check the name specifically on Etsy, use the query 'site:etsy.com + your ideal name". The results will be everything related to your name on Etsy.
(3) How to choose the perfect name for your shop
Before looking for a name generator or paying an enormous amount of money for a consultant to help you brainstorm a brand name, take a look at our tips first. We have curated a list of 100% fool-proof tips that help you choose the best name for your business here.
Choose an easy-to-remember name: if a customer needs to re-read your shop name to pronounce it or understand what it is, you have failed at your shop naming game. To create a memorable name, try a short and simple one. If you find this difficult, try to get inspiration from other businesses or people around you. It can strike from anywhere!
Is your shop name legal? Make sure your shop name isn't taken to avoid any legal issues. To do that, go to the United States Patent and Trademark Office website to check their free database. This may sound complicated for some people, but it is worth it. Right now, when your brand is still small, it may not be a problem at all. But once your brand is getting bigger, this step will save you a lawsuit.
Think about how your business's goal and vision may change: Let's say your current shop name is BeeTeeShoes because you are selling shoes only. But if you have a plan to expand your business into a full clothing line, maybe that name won't be appropriate to present your company. So BeeTeeClothing or BeeTeeShop is a better fit for your business's goal.
Be unique: So you start your Etsy business by finding a niche and creating amazing products. But all those beautiful things will be undermined by a not-so-unique shop name. The last thing you want is to have a name that blends in with thousands of other competitors. But how to be unique? To create a unique name, do you have to be a writer or an excellent advertiser? The answer is no. How about using something personal such as a nickname or the place that inspires you? Or maybe try the wordplay like 'Google' or 'Uniqlo' to have a one-of-a-kind name. Or try brainstorming your shop name in a different language. These are some ideas we recommend.
Are you having a difficult time looking for the winning products on Etsy? Do you know what your competitors are doing with their marketing strategies and what are the best keywords for your store? Try EtsyHunt. This tool gathers data from 38M+ Etsy products and updates them every day to help you identify the winning products instantly. EtsyHunt also provides you with the keywords, sales rank, shipping time, etc that helps the top-ranking shop succeed.
2. Rules for changing Etsy Shop Name
Etsy has some rules for shop owners when it comes to changing their shop name. Below are some common rules that Etsy requires. Understanding these rules will save you a lot of time during the brainstorming process!
Character limit - Keep in mind that your shop name can't exceed 20 characters.
No spaces and punctuation - If you want to highlight that your shop name contains different words, try capitalizing the first letter of each word.
Your shop name will show up in your shop's URL - It's important to know that once you change your shop name, the URL of your shop will change accordingly.
Your old shop name is gone forever - Once you ditch your old shop name, it can no longer be used by you or anyone else. So, make sure you think twice before changing your brand name because better safe than sorry!
Some shop owners find these rules are pretty simple to follow. Some find them a pet peeve. But we can't dodge them!
3. Announce your new shop name to followers
The final but absolutely essential step after successfully changing your Etsy shop name is to announce it to your followers. They should be aware of your name change. Otherwise, customers may not understand why the old brand suddenly disappeared. This confusion may cost you loyal customers, and a lot of money consequently.
The best way to release this news is via your official communication channels. These channels can be social media, official website, or via email newsletters - whatever suits your current situation.
Another tip is to make these announcements is several weeks before the change valid. Repeat the news once or twice during this time. This helps eliminate the chances that some customers may not get the news when it was released for the first time.
Lastly, make this an opportunity to bond with your customers. Let them know the drive behind your name changing decision, your vision, and your commitment. Bring your communication to the next level!
FAQs on how to change your Etsy shop name
1. How many times can you change your Etsy shop name?
You can change your Etsy shop name unlimited times before your shop is public. But once it is public, you can only change it 5 times maximum.
Another caveat to keep in mind is once you change your shop name, you can't go back to the old name, even if you still have several times left to change the name.
All these rules are written in Etsy's policy.
2. What happens after the shop name is changed?
After you change your shop name, it will appear on your storefront. Plus, your URL is also changed accordingly. It means your old Etsy link associated with the old name becomes invalid. The URL change may be a small detail that many owners don't really care about. However, this may affect your SEO if you've been trying to build referral links and get customers from Google organic search. So we recommend you be careful with changing your shop name.
We don't know if Etsy sends the notification about the name change to the customers. But it's crucial that you let your customers know about it, ideally several weeks before it happens.
3. How long does it take to change your Etsy shop name?
It may take days or even several weeks from when you submit your new name until it goes live. Once you get the approval, you'll receive an email from Etsy letting you know that the new name is officially used.
If you don't have the patience to wait for that long or no email arrives after a couple of weeks, you'd better contact Etsy support. If you can talk to them via phone call, they can even change your shop name instantly.
4. What if the name that I am the right holder isn't available?
In case the name that you're the right holder isn't available, contact the shop owner to solve this.
You can also file a report of intellectual property infringement via Etsy. To do this, go to Etsy Help Centre > Your Etsy account > Contacting Etsy > How to File a Report of Intellectual Property Infringement and follow the instructions.
5. Why can't I change my Etsy shop name?
There are some common reasons why Esty doesn't allow you to change your shop name. It can be because you've changed yours 5 times already, or your shop name is already taken. If these cases aren't what you're facing, it's best to contact Etsy support and talk to them directly. Click here to find the Etsy support team.
Conclusion
We hope you have the answer to how to change your Etsy shop name in 2022. Even though the steps are easy, it's important that you're well aware of the rules and the mindset behind making or changing your shop name. After all, your shop name carries your brand identity. It is the ambassador that represents your business to your customers. So, make sure you have a good name that stands out from the crowds and connects with your customers!