Shopify Vs Etsy | Which One Is Easier to Get Started?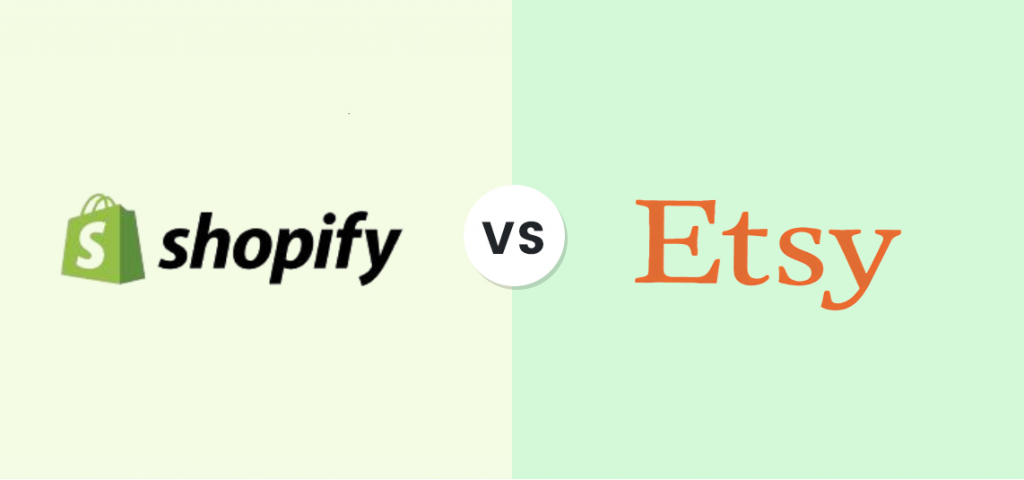 With the outbreak of the global epidemic, the real economy has suffered a severe setback. Online shopping has gradually become a part of people's lives, and shopping habits have shifted from offline to online. Seeing that the e-commerce industry is in a good situation, many newcomers who have never had e-commerce experience want to get a share of the pie. So, when the market for Amazon platforms is close to saturation, how should newcomers choose independent platforms?
What is Shopify?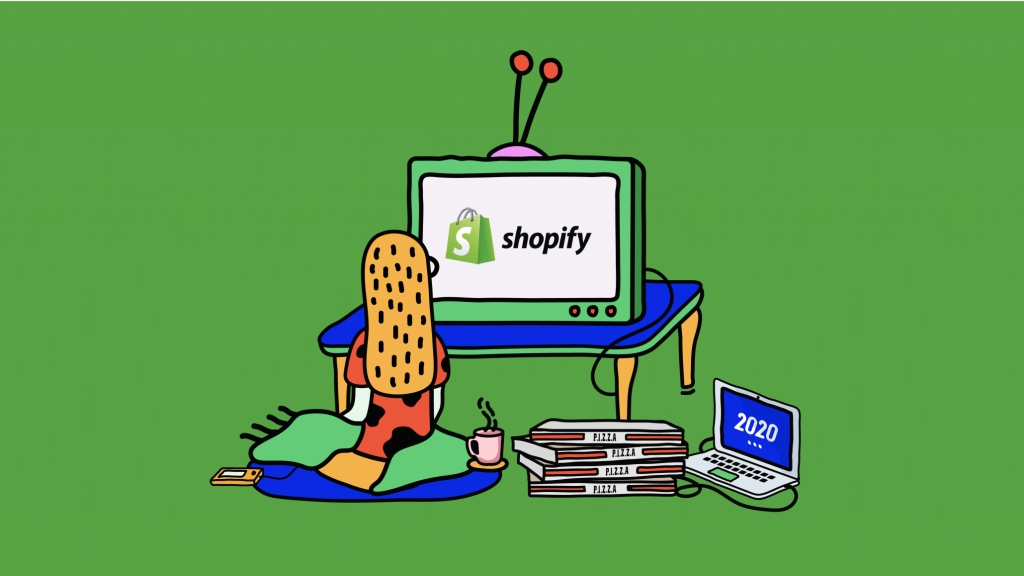 Shopify is a shopping cart system in the SaaS field, suitable for cross-border e-commerce to establish independent stations. Users can pay a certain fee to use various themes, templates, and APPs to establish their own online stores.
Shopify online retailer provides a complete set of services: including payment, marketing, and customer engagement tools to simplify the process of opening small businesses for online stores.
Advantage:
1.Professional and exquisite website construction template:
Shopify official website provides more than 60 beautiful website templates, and the mobile terminal can be perfect for all kinds of mobile devices.
Shopify provides you with themes of clothing, jewelry, furniture, art, etc., free or paid, one-time payment for permanent use, the most expensive $180. It is worth mentioning that, Shopify invites professional programmers to create themes for Shopify. These themes are quality audited by Shopify officials, so they are perfectly compatible with Shopify.
2.Provide a stable and secure server
·Shopify's entire site adopts SSL security protocol to ensure the security of data transmission. In Shopify, all data belongs to the company. In addition to controlling the security of the data, it also realizes the secondary development of the data and taps the value of the data. Any package can have this feature for free, without additional payment.
·Shopify payment security has passed PCI DSS certification, which can better protect the data security of transaction credit card holders.
·Shopify also perfectly integrates PayPal payment. Not all sites can be connected to PayPal payment. PayPal has certain requirements for the security of independent sites. With Shopify, you can access PayPal payment in just 1 minute.
Shopify combines many good application plug-ins on the market, for example, it is now able to bind with Instagram, Facebook, Amazon, and Google shipping.
4.Low technical threshold
Shopify is a platform that allows users to manage online independently. It is a service provider that provides online stores. Simply put, you register an account with Shopify, and then choose a favorite free or user-paid theme template, introduce store information, and upload Products, add product descriptions, set prices, set shipping costs, set up methods, etc., then it only takes time to build a professional and beautiful independent online store, and support independent domain name binding. Specifically, Shopify also provides its own tutorials and extended documents to let sellers understand the platform.
Disadvantages:
This transaction fee should be the most deadly point of Shopify. In addition to the monthly package fee, Shopify will also charge users 0.5%-2% transaction fees, unless you use Shopify Payment as your payment method, you will not be charged transaction fees.
Unlike platform sites such as Amazon, Shopify's website does not have any own traffic after it is established. For most independent Shopify sites, the bigger problem is that they do not have exposure and audience groups. They must spend money and energy on marketing and promotion to attract potential buyers to browse their stores.
3.Higher operating threshold
One of the pain points of self-built sites is that there is no traffic, as mentioned in the previous article. Therefore, Shopify needs a certain amount of operational experience to run your website. In addition to marketing and promotion accidents, pre-sales/after-sales services, website design, etc., all need to be systematically improved to allow your shop to be seen by the audience and retain loyalty. user.
What is Etsy?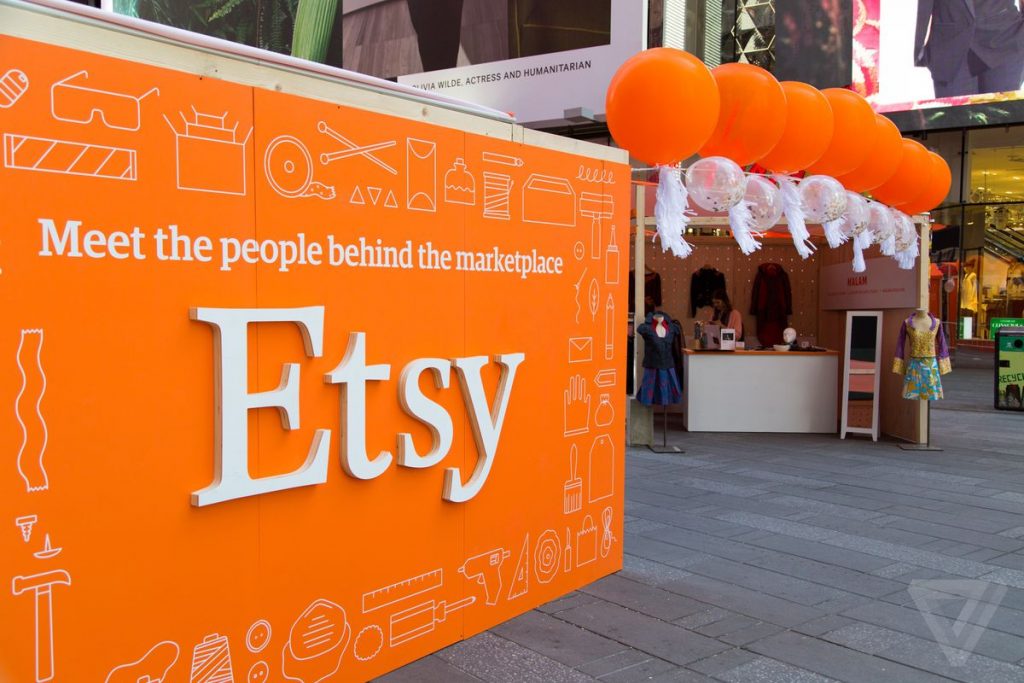 Etsy is a US website that sells handmade crafts online. The website gathers a large number of influential and appealing handmade art designers. In Etsy, people can open a store and sell their own handicrafts, similar to eBay and China's Taobao.
Advantage:
1.Low fees and convenient collection
Payments on Etsy are made through Etsy's own payment system, so the speed is very fast, about 3% handling fee will be charged. You can also use PayPal, the handling fee will be given to PayPal, Etsy will not charge. In addition, Etsy's listing fee is only $0.2 per listing, and a product can be posted with 10 photos for 4 months.
On Etsy, if the store allows it, customers can choose to reserve a certain product and get a reminder to be put on the shelf. This is also a thoughtful feature.
2.Smaller competition and distinctive product features
The core of Etsy platform competition is the product. As long as the product itself is strong, exquisite, and creative, the official platform will take the initiative to recommend it for you, and sellers don't need to spend too much money on advertising bidding. In addition, the Etsy platform does not have a follow-up mechanism, so sellers can devote most of their energy to product design.
3.Reasonable registration process and fee model
Etsy registration is very simple, just go to the official website and fill in the information as prompted.
In addition, the platform's charging model is simple, and the charges are reasonable and transparent. The main fee is the listing product upload fee. When the seller's item is sold, there will be a small commission and payment processing fee. In addition, there is no platform monthly rent and other fees.
Disadvantages:
1.Strict merchant entry review
The platform's review of settled sellers is extremely strict, and only real hand-producers are accepted. The platform may even ask you for a lot of manual processes as a proof. So if you are not a hand-producer, don't take risks to avoid account closure and property loss.
2.The craftsmanship threshold for goods is very high
As stated in the second of the above advantages, Etsy's core competitiveness lies in product design. According to EtsyHunt, the best sellers on Etsy are customized bracelets, creative doorplates, Tablet Glass Fireplace, creative puzzles and other gifts with very exquisite appearance and value-added value.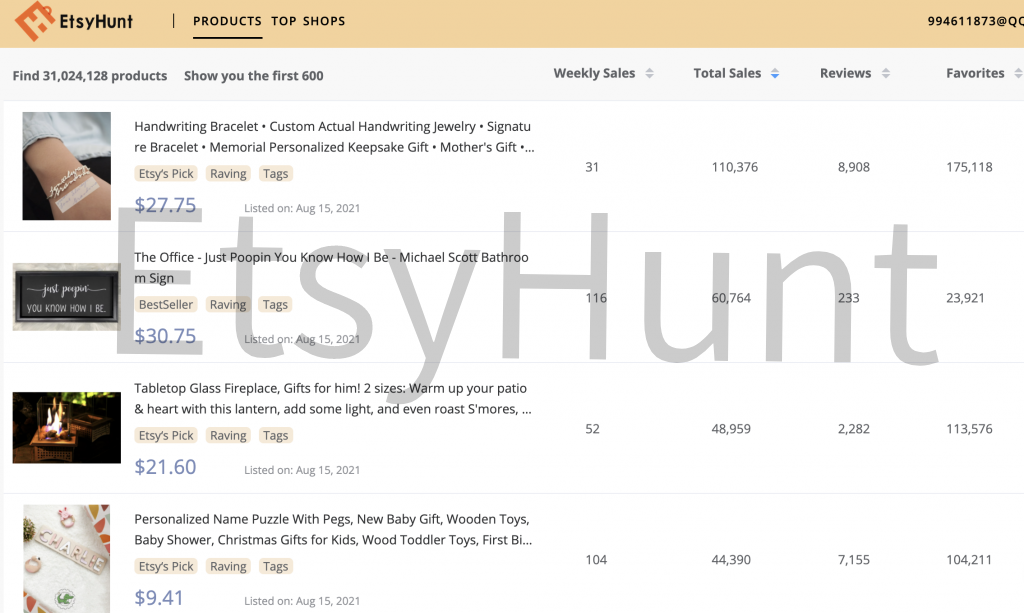 If your handicrafts are not eye-catching enough to stand out among the dazzling array of products, then your business is likely to be bleak.
Comparison of various indicators
Shopify
Etsy
Website templates and plugins
Free + paid:the most expensive
is 300💲
30 days free + 15 per month 💲
Payment Methods
Credit card, Paypal, Apple pay, money order, cash on delivery,
bank transfers, etc.
Etsy Payments (most important),
Paypal (only in countries/regions that do not meet Etsy Payments
conditions), cheque or money
order
Price
Basic Shopify :29💲
Shopify:79💲
Advanced Shopify :299💲
1. listing fee:After uploading a
product/selling a product, the listing is automatically
renewed: $0.2
2. transaction fee:Price per
product page×5%
3. shipping transaction fee:The total price of the product
including
tax and shipping × 5%
4. payment processing fee:The
total price of the product
including tax and shipping × 3% + $0.25
Shipping Costs
Create a fixed shipping fee, or
create a fixed shipping fee only
for orders whose weight or price
falls within a certain range
5% shipping commission will be
charged for each item
Whether to support
customization
⭕️
⭕️
Evaluation Rules
Evaluate products and suppliers
Evaluate products and suppliers
Returns & Refund
⭕️
⭕️
Add products directly to the
store
⭕️
⭕️
Dropshipping
⭕️
❌
Etsy is suitable for:
1) Have a special source of goods (handmade wood products, leather products, stone carving jade, DIY products, etc.. The platform keywords are original handmade, and the Etsy platform is the best choice for such sources.)
2) No company, no source of supply, no e-commerce operation experience, etc. (Simply speaking, Xiaobai who has nothing, choose Etsy to start cross-border e-commerce is very suitable. Reason: Etsy is a C2C platform; only supports individual sellers to settle in; Low-cost publication fees and transaction fees; you can make your own products and publish a considerable price. The platform does not have a complex weighting algorithm, just follow the platform rules and operate reasonably.)
3) Housewives, full-time mothers, etc. (97% of Etsy platform users are women, covering 67 countries and regions.)
Shopify is suitable for :
First, there is a basis for operating e-commerce. Let alone the financial and technical aspects. Basically, you have to have some experience in the basic design and selection of your own store.
Second, there is a certain fan/traffic basis. It is more suitable for platform sellers to transform into independent stations and traditional manufacturing enterprises to build overseas brands.
In summary, whether it is Shopify or Etsy, they have very good results and operating methods. You can find a platform that suits you based on the above comparison.