Ultimate Guide to Etsy Listing Photo Size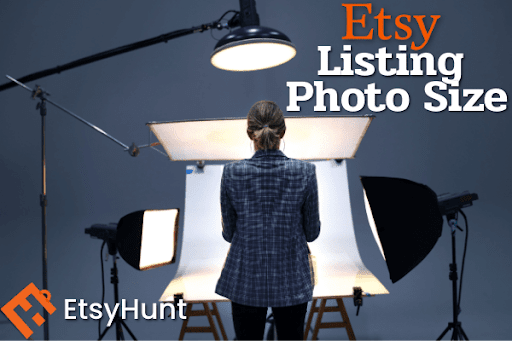 If you are a new seller on Etsy, it is of vital importance to get to know everything about product photography. Because it is the most significant factor for a shopper to buy the item they see on the platform.
So, there are standards of taking photos for this on Etsy. Let's take a closer look at what they are.
Basically, there are two sorts of requirements when taking into account product photography. First things first, it is all about file type requirements. Secondly, requirements of the size of the image you are planning to use.
In this regard, listing images, shop icons, and profile photos are the components of Etsy listing photo size. Get ready to explore some great examples of images as well.
Requirements for Images in Your Etsy Shop
Whether you are new to Etsy or have been selling your items for a long period of time nationally or shipping internationally, the research has shown that product photography is the most noteworthy criterion for shoppers when deciding to purchase a particular item. Check out the statistics below.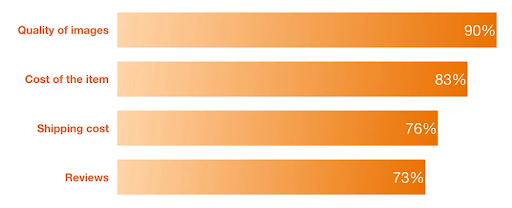 Now it is time to take a closer insight into what the requirements for Etsy listing photo size are and dive a little bit deeper into the topic.
File Type Requirements
There are only three types of images to be accepted by Etsy, namely: .jpg, .gif, or .png formats. It should also be noted that animated .gif files or transparent .png images are not acceptable on the platform. In the case of a transparent part on an image, it will be black.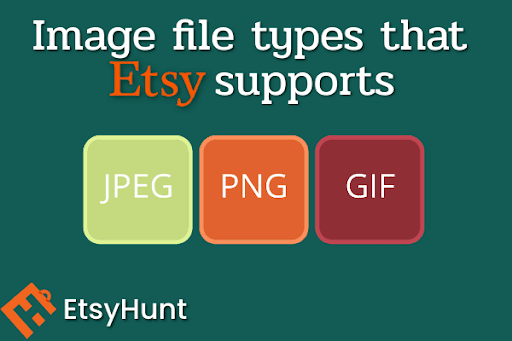 Image Size Requirements
Listing Images
The technical data provided below is all about listing your images in a perfect manner. The suggested size to list the shortest side of an image should be 2000px and the image should have a resolution of 72PPI.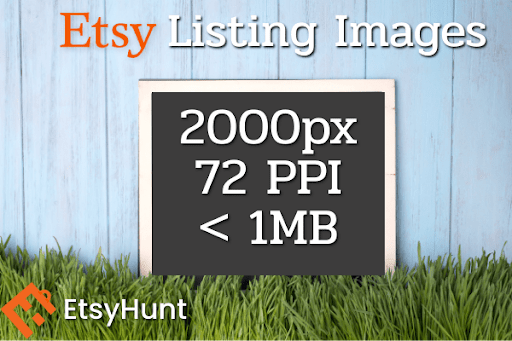 💡As a technical tip, you should note that if the image you are trying to upload is larger than 1MB in file size, it probably means that it may take longer than usual and it may even not be uploaded.
And if this is what you are dealing with, you need to have some troubleshooting strategies such as updating your web browser or using another one.
How to Get Optimal Listing Images?
The first photo in a listing should be landscape orientation or square.
Uploading similarly shaped listing images is vital in order to get a better browsing experience.
If a seller uploads an image to Etsy sideways, they should make sure to edit it beforehand or retake the photo with your camera in a new position.
Shop Icon
The size of the image that you are recommended to use for your shop icon should be 500 x 500px.
Please keep in mind that if you decide not to upload a mini banner or big banner on the platform, it demonstrates that your shop icon will be the most distinguished branding on your shop homepage, making your listings much higher on the page.
How to Edit or Add a Shop Icon?
Here is how to do it as simply as you can: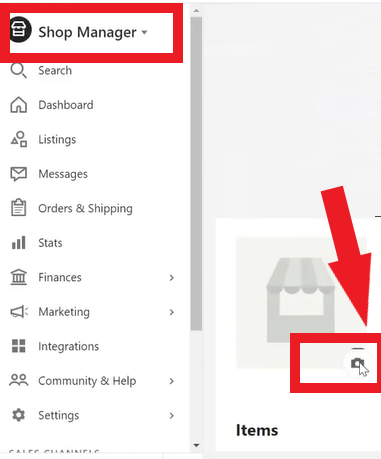 Go to Etsy.com, click on Shop Manager.
Click the pencil icon right next to the name of your store under Sales Channels.
Use the camera icon on your shop icon.
Click on Choose a file.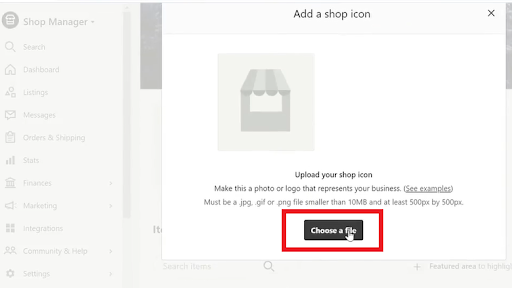 Finish it by selecting your file and clicking Choose.
What are Some Basic Characteristics of a Great Shop Icon?
A good-looking shop icon should include the following features:
It should reflect your store's charisma and personality
Shop Icon should have a good look in both big and small sizes
It should include simple and sensible graphics or illustrations
Your Etsy Store icon should make any text short and legible
It should avoid tiring words or busy backgrounds
Profile Photo
400 x 400 px is the size that Etsy recommends sellers to use for profile images. While uploading a profile image, it would also be a great idea to provide other sellers and potential buyers with a bio by adding what is special about you on the page.
You can share your interests and give information on what you are best at.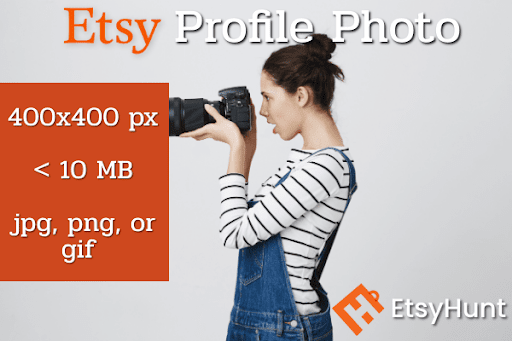 How to upload a profile picture
Follow the steps to upload a profile picture:
Go to Etsy.com, then Your account.
Find Account settings.
Select Public profile.
Choose a file to position the image file on your computer.
Then select an image to use.
Finish by selecting Save Changes.
Tips on Best Profile Pictures
The profile image to be uploaded must be a minimum of 400 x 400 pixels in size and smaller than 10MB.
The original image should be a square otherwise, the profile picture will be distorted on the site.
Deletion of your profile picture is not possible, but replacement is always an option.
Pay great attention to the format of profile pictures, that is they should be a .jpg, .png, or .gif file only.
Extra Items for Requirements for Etsy Listing Photo Size
In addition to those mentioned above, a seller may want to focus on these items as well in order to be able to thrive in this competitive arena. The items are as follows:
Team logo
Order receipt banner
Mini shop banner
Big shop banner
Carousel banner
Collage banner
How to Resize Images
Rearranging for the best size for Etsy photos is another part of the dimension. Finding some websites to help you to do this is of vital importance. Sellers can do it by using a particular website, Photoshop, or similar software so as to make the most out of it.
Please note that reducing the size of an image does not mean that resolution will decrease as well. However, in case of increasing, resolution may lose and issues regarding pixelation may take place.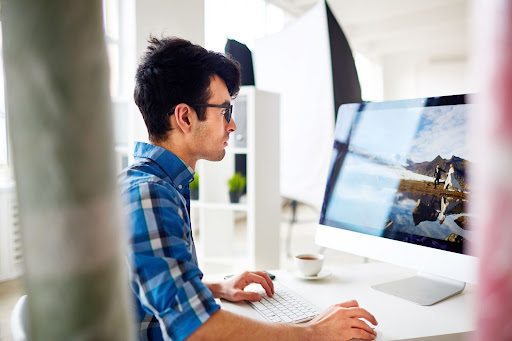 Converting images to the sRGB color profile helps colors remain the same after uploading which is one of the most significant parts of the resizing. Please refer to the article if you want to go deeper in resizing.
Listing Image Best Practices
Potential customers are appealed to great listing images most of the time. And this is how to optimize your listing images successfully:
Image orientation
Image rotation
Listing image thumbnails
Tips for listing images
Tips for listing images
Take your original picture from a far enough vantage point so that you can see the entire product with extra negative space around your product.
When you take a horizontally oriented picture, you're more likely to be able to use more of the available space within the thumbnail frame. Yet, vertical images oftentimes require more information to be cropped out.
Using the placement tool is key when adding images to your listings. It allows you to perform fine-tuning adjustments on what appears within your thumbnail on your listing, giving you the advantage over other sellers.
The final image will most likely be cropped down from the original image that was originally taken. Confirming the image was produced at the highest resolution is strongly recommended to meet the minimum suggested size for listing photos.
Examples of Etsy Listing Photo Size
These lively and perfect images show how important it is to take all factors into account when it comes to attracting would-be customers to your shop. The best-selling shops on Etsy prove to demonstrate a clear and outstanding image style.
1. Modparty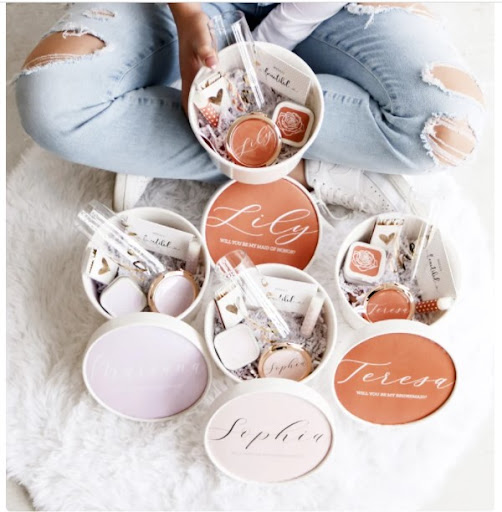 These Bridesmaid Proposal Box Gift Sets are a unique way to show your passion and love accompanied by this beautifully taken photo. The details show valuable crafted items presented in accordance with the image.
2. Healing Vibes Handmade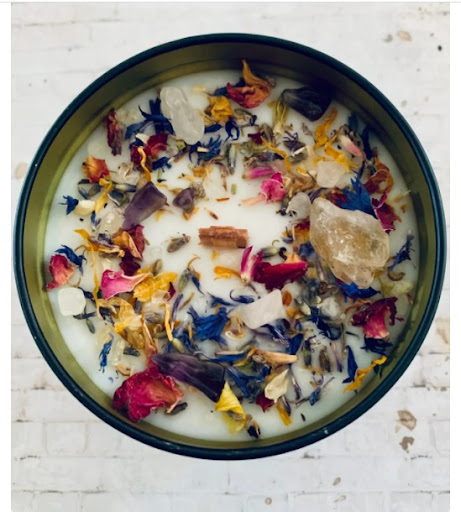 Let's take a look at this magnificent photo of hand-poured soy candles made with crackling wood wicks and lightly scented with a custom blend of natural essential oils that includes Sage, Lavender, and Rosemary. Even the image works wonders for the shop owner.
3. Design My Party Studio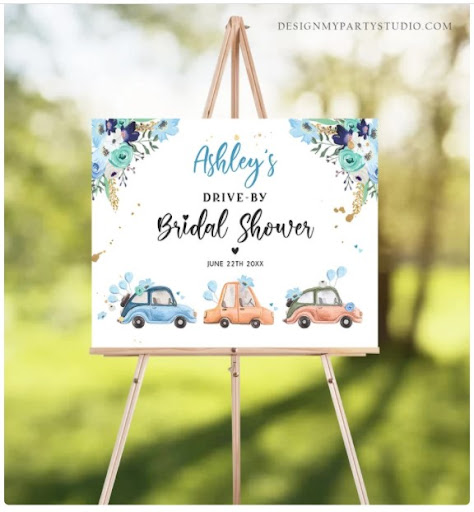 This party decor is just perfect with the background image accompanying it. It is a great time saver and taking this image from that angle requires hard work and full concentration on what you do precisely. Magnificent!
4. Party Touches UK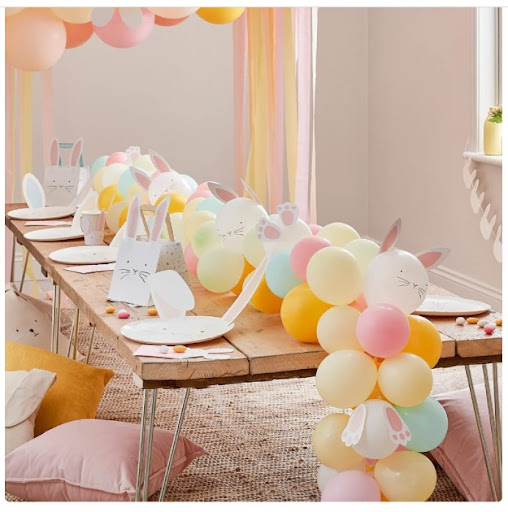 The image that captures the joy of Easter by injecting some color and fun into your table with this adorable bunny balloon table runner is just compatible with Etsy listing photo size. With this lovely Easter table centerpiece, you are guaranteed to impress your guests.
5. Padding Paws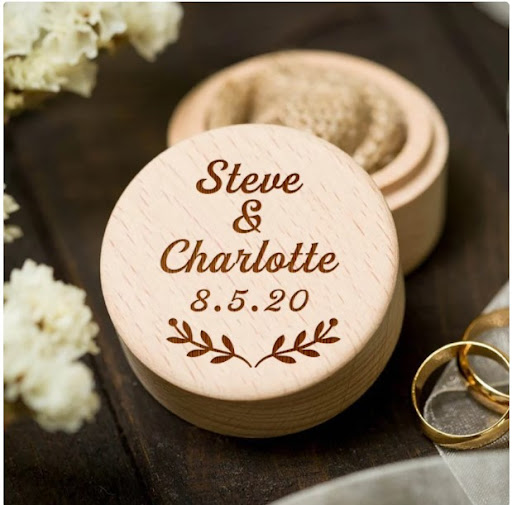 With the perfect match with the picture, this personalized wedding ring box is an adorable thing to make your wedding day unique to you. Taking the photo in a closer perspective, it seems it is a great gift for a wedding day engagement anniversary.
Furthermore, you can discover Etsy Star Sellers that have more than 10,000 sales by Etsy Shop Analyzer.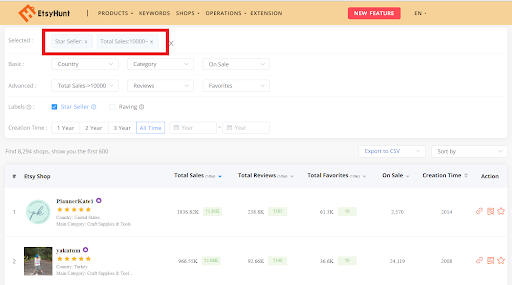 Let's say you pick the "yakutum" Etsy store in order to analyze its listing photos. Then simply click the chain icon to view this shop on Etsy.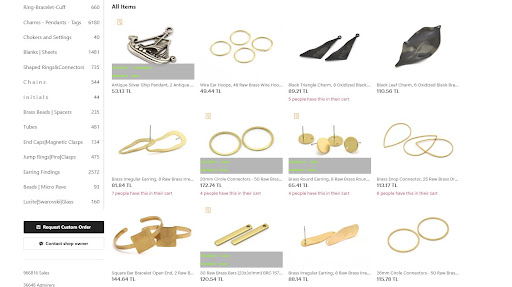 Conclusion
When it comes to selecting Etsy listing photo size, sellers have to take a wide range of criteria into consideration. Firstly, requirements for image types are significant because only a limited number of image formats are accepted on the platform.
Second, requirements for image size play a crucial role in drawing potential customers to your store. So a shop icon is essentially your logo for the business, seizing the opportunity to build brand recognition and introduce your energy and vibe by way of brand color palettes, fonts, graphics, and other stylistic choices across stores on Etsy.
Additionally, a profile photo distinguishes you as the owner of the store.
Last but not the least, you will be able to find useful tips on how to resize your image to better suit your expectations to attract customers to your Etsy store. You will see some examples of the best size for Etsy photos. So explore the full article to make the best out of it.
FAQs for Etsy Listing Photo Size
Should I use landscape images in my Etsy photos?
Etsy recommends sellers to use the first image as a landscape, that is longer across the bottom of the image and shorter up the sides.
Technically speaking, a landscape photo will have a ratio of 4:3, meaning four parts across the bottom and three parts up the sides. These landscape images will definitely look better when cropped and appear more in search.
What resolution should my Etsy photos be?
Since Etsy wants sellers to upload good clear images, they should try to work in Pixels as much as they can. Therefore, you would ideally like to make your first image 3000px wide and 2250px tall.
Four parts across the bottom edge and three parts are tall. If you are working at 72dpi, your photo has a low resolution, ideal for online – but even a 4inch image at 72dpi will not look good. So it leads users to pay close attention to pixels.
Where can I make my listing photos for Etsy?
Photoshop is the first option that comes to mind and it is part of the Adobe suite. Note that it is a paid option. However, you can go to Canva.com to simply create a new design of your item at 3000px wide and 2250px tall and download it at high quality. It is totally free to generate and download as many images as you can.
With regards to your other images – you can use 3000px wide and 4000px tall. If you would like to optimize for Pinterest, a great platform to advertise your items, they require a ratio of 2:3, meaning two parts across the bottom and three parts tall.
If the image you uploaded is less than 2000 px wide, Etsy will automatically prompt you that the image would look better at least 2000px, which is one of Etsy listing photo size policies.
Scale Your Etsy Business Now!
60,000+ people have used this free Etsy seller tool. Are you next?
Get Started for Free