Discover Etsy Trends for 2022 Summer
The summer season is the period when shopping in many parts of the world boosts and seasonal products come to the fore. If you have a store on Etsy that is one of the top 10 e-commerce platforms in the world, you should not miss this opportunity.
Therefore, discovering the best customer Etsy trends might be the first thing to do before you start selling seasonal products.
In this article, you will find Etsy trends compiled through Etsy search data, social media trends, and customer reviews to provide valuable assistance to optimize your shop for summer. Keep on reading to get inspired.
7 Game-Changer Reasons to Discover Etsy Trends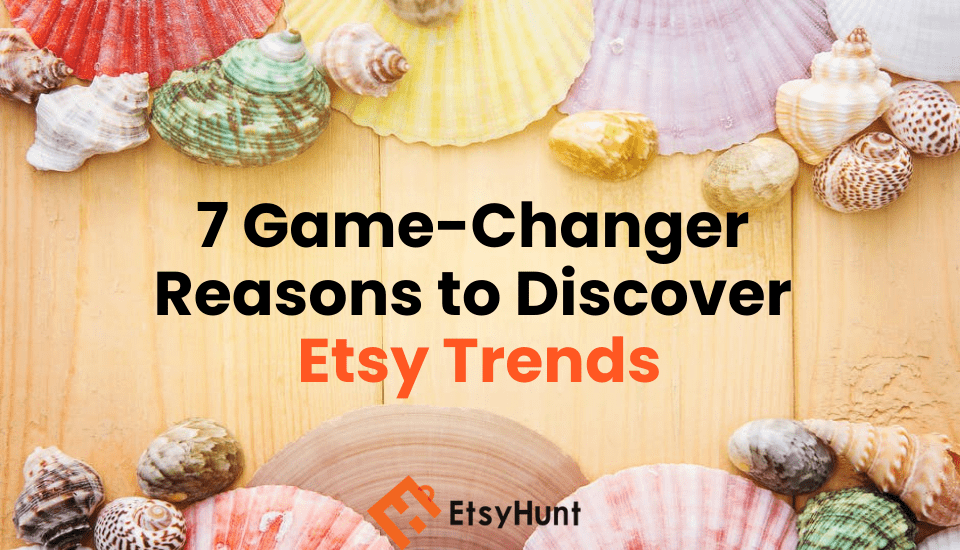 These ideas will motivate you to make some crucial decisions related to Etsy trends. The ways to stand out from all Etsy stores are to prepare your shop by:
Obtaining insightful tips for your new products.
Scanning top customer reviews and identifying potential customer needs.
Updating your store according to Etsy trends by focusing on applicable seasonal details in your shop banner, Etsy listing photos, and listing videos or using tags.
Discovering your potential customer base with products that attract a wider range of shoppers. For instance, it is deduced from the Etsy stats that last year a surprising increase in Etsy traffic from both male customers and customers in non-U.S. markets is observed.
Putting up relevant top-searched terms for seasonal products in your tags, titles, and item descriptions.
Picking the most preferable listings for advertising through Etsy Ads.
Revise the stock of trending products in your inventory taking into account the increase in orders during the summer.
Top Trending Categories on Etsy
Our profound interest is around these key game-changing factors for Etsy Trends in the summer of 2022. To optimize your shop more efficiently, it is worthwhile to check out how to use Etsy stats and EtsyHunt Product Research Tool.
These easy tools will help you generate top useful Etsy shop ideas. Now let's have a look at the trending category on Etsy.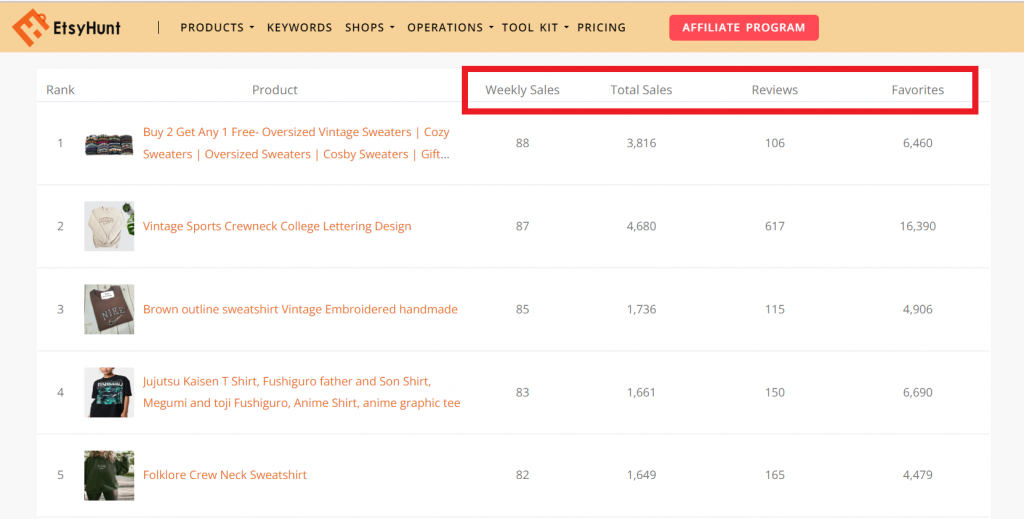 Weddings
It is not a big deal to estimate to see a record number of weddings this year after many delayed wedding ceremonies due to the Covid restrictions around the world.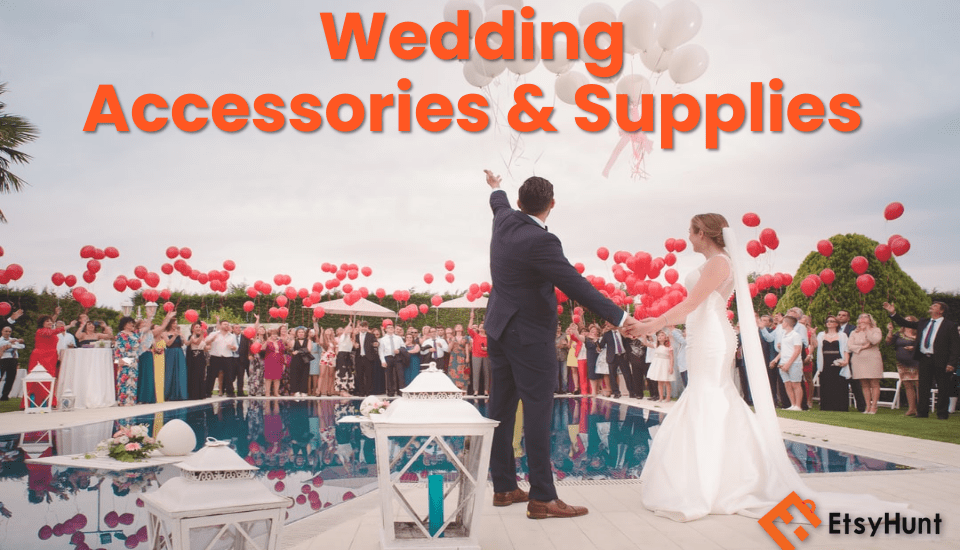 So, wedding products will be one of the top Etsy trends for summer. You may see many wedding shoppers on Etsy eyeing special products. They are looking to incorporate exciting hues and feminine details throughout their ceremonies.
Considering this opportunity, there is a 144% YoY (the year-over-year) increase in searches on Etsy containing "bridal bow" a 124% YoY increase for "pearl veil" and a 21% YoY increase for "short wedding dress."
Now let's have a close look at how to understand which products are sold more in the wedding category on Etsy. EtsyHunt Products Research Tool will be your first assistance with which you can easily list top products sold in the wedding category.
The first thing you do is to choose the wedding category in the Categories Section and then you can list the products that reached total sales of 1000 and decide which products you will add to your shop. see below
You may also filter and check out top reviewed wedding products in order to offer more specific and yet various catalogs to attract more and more shoppers into your shop.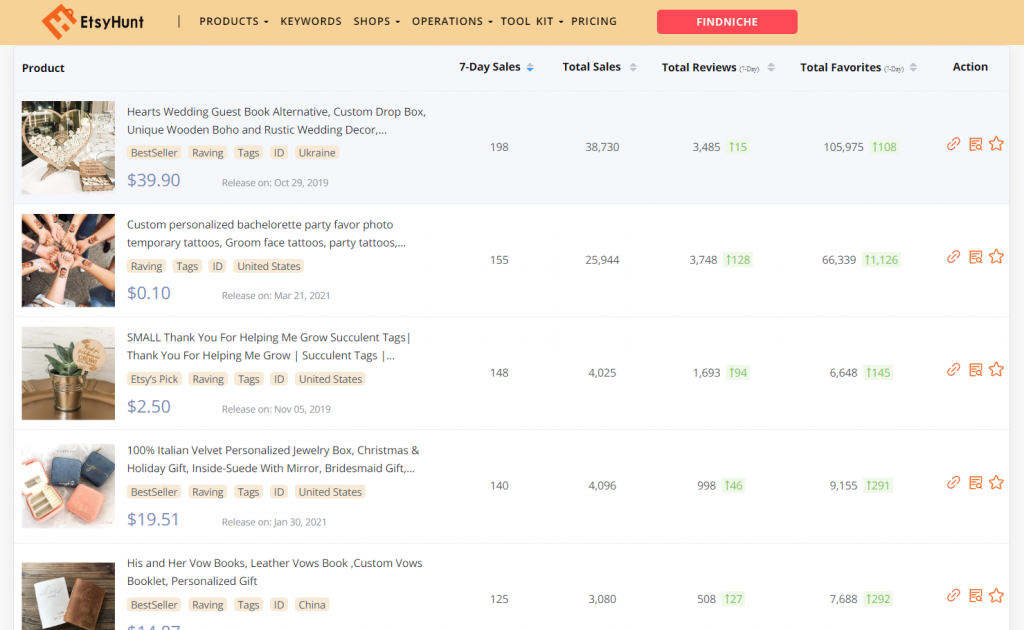 As you can see, guest books and personalized gifts are among the top products sold online on Etsy when it comes to the wedding category. So, why would not they be selling products in your shop?
Craft Supplies & Tools
The next category in Etsy trends is craft supplies & tools which also gained popularity over the past few years. More and more people have become eager to do some crafting as a way to spend their time, and as a result, the maker community is growing rapidly.
While Gen Z is more interested in the friendship/lover bracelet trend, the majority of shoppers are more inclined to relatively simple sewing or crafting projects which have gotten a lot of attention on TikTok and Instagram.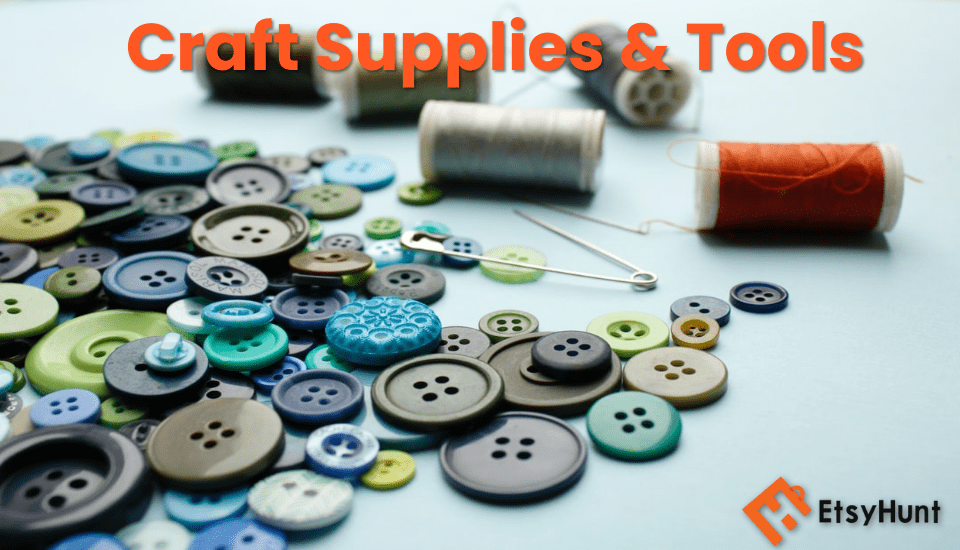 As you may guess, there is a 64% YoY "easy sewing pattern beginner." Moreover,
the "crochet pattern" search query is increased by 24% and the "granny square cardigan pattern" is searched more than 149% compared to the last year. Thus, you can select these items as Etsy trends for the summer of 2022.
Jewelry & Accessories
Jewelry will never be out-of-date. However, which product will be popular in which period varies. For instance, the '90s and Y2K (the Year 2000) nostalgia are the top trends in this category.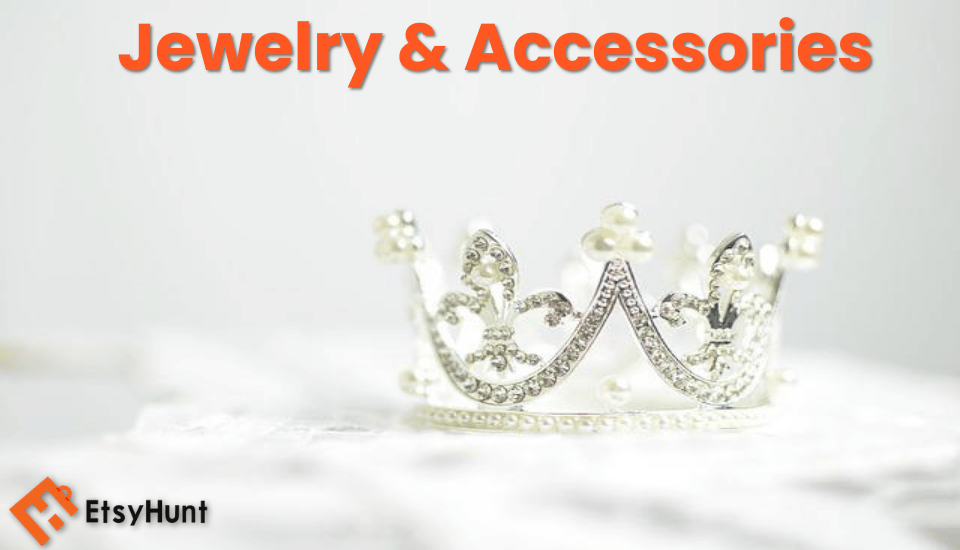 Customers are using expressive jewelry and accessories as ways to experiment and accent their wardrobe, even when their clothing choices may gradually become limited.
Especially '90s-inspired plastic barrettes and bandanas are gaining great popularity over the years as there is a 208% YoY increase for "barrette clip." Furthermore, there are 139% YoY increase for "friendship bracelet custom" and 24% YoY increase for "wide leather belt."
With the help of EtsyHunt Products Research Tool, let's find out the top reviewed products for Jewelry & Accessories category.

Now, you can try to filter Jewelry products by 7-Day sales and list shops that sold more than 100 items in the last week.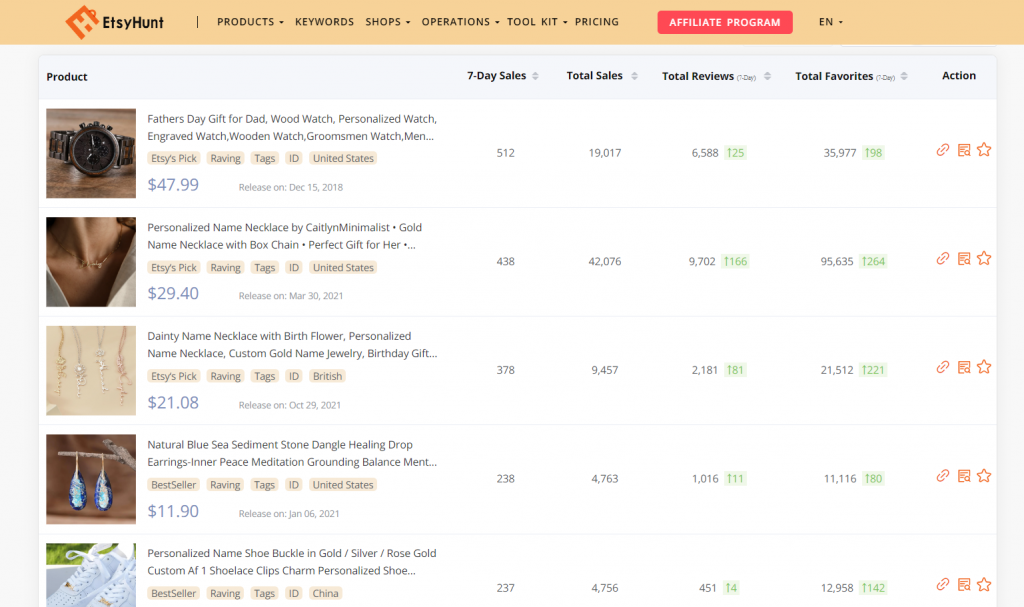 As you can conclude from the results, personalized watches, necklaces, earrings, and shoe buckles are quite popular and in high demand.
Home & Living
People spend most of their time at home. The prevalence of home office work also supports this trend. As such, the items in the house begin to seem ordinary to people over time, and they go in search of renewals and refreshments. This undoubtedly puts home&living products on the Etsy trends list.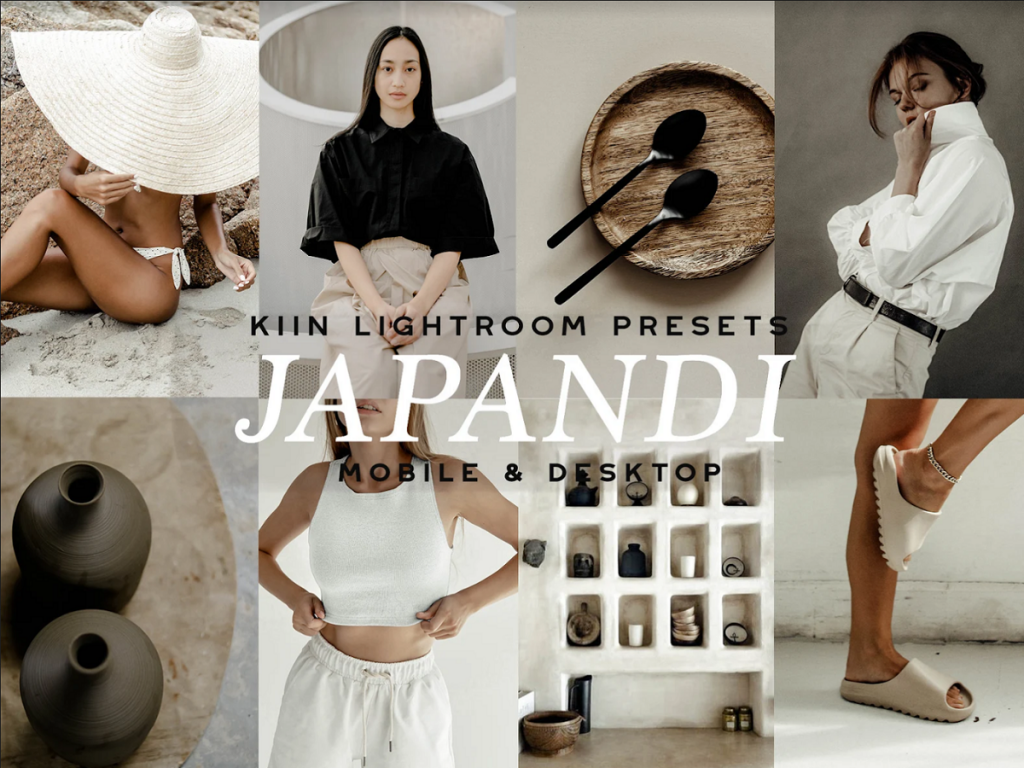 Specifically speaking, botanical patterns, dried flowers, organic, sculptural elements, and especially Japandi style home decor attract more and more shoppers in Germany and in other western countries.
Here are some growth report statistics that explain the increase in the following search queries:
975% YoY increase for "japandi"
167% YoY increase for "tuft rug"
40% YoY increase for "ribbed vase" and
25% YoY increase for "bar cart accessory"
For example, let's say you wish to know the price tags of top products in this category, you simply click the price section and insert the minimum and maximum prices so as to decide whether you should sell expensive products or rather cheaper products.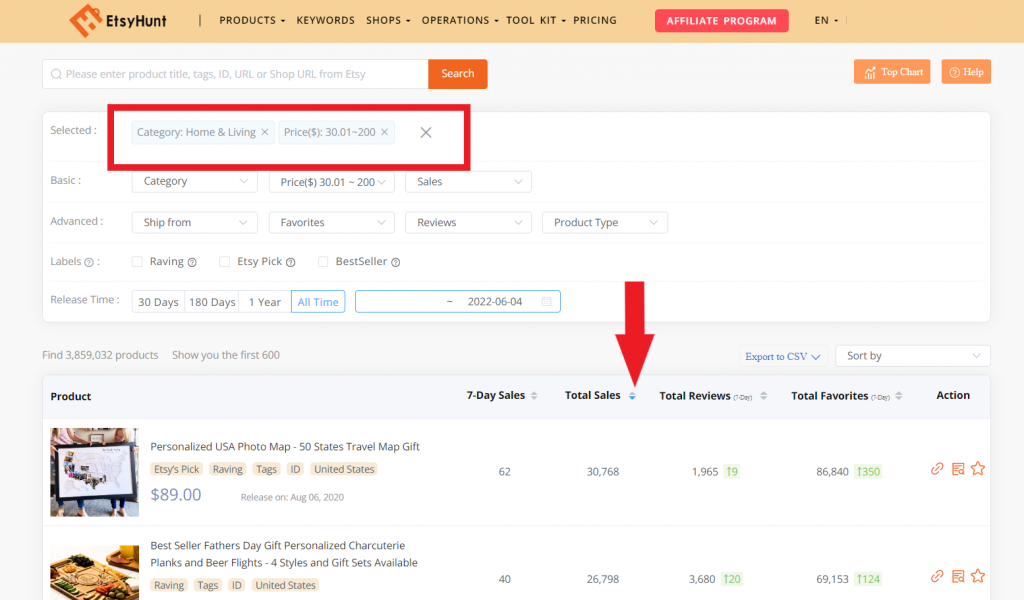 This tool also allows you to determine in which months of the year and in which parts of the world certain products appeal to shoppers and this way you will know your potential customers and their needs.
Vintage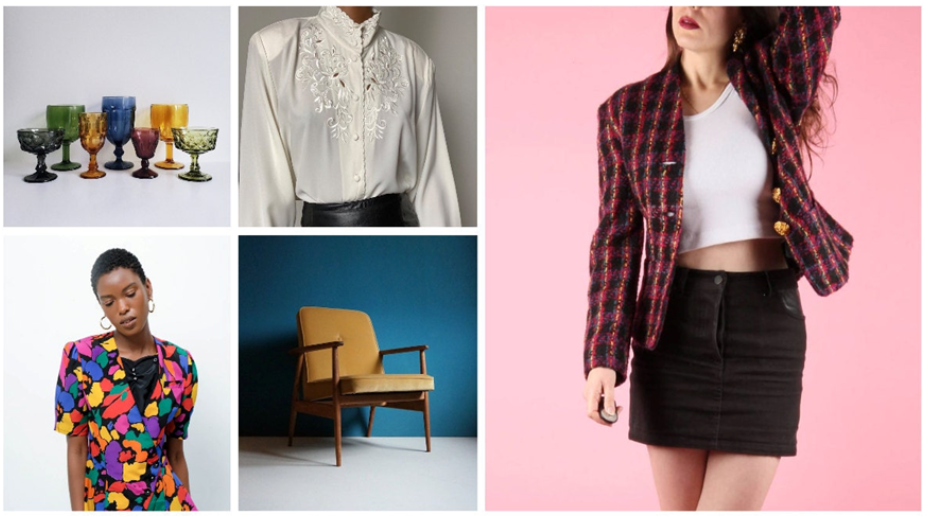 Many shoppers search for vintage items through Etsy categories as a way to minimize waste. It is also the best way to catch nostalgia. Vintage sellers have a variety of options, from clothing to home decor and so on. Hence, you should not limit yourself to certain types of products and styles.
The vintage trend is one of the most eye-catching Etsy trends for spring and especially summer of 2022. When it comes to vintage style, there are 126% YoY rise for "geometric wood wall art" and a 58% YoY increase for "granny square".
But the most astonishing increase is in vintage colored glasses with a 5,881% YoY increase in searches on Etsy including "colorful glassware."
You can rank the best-selling vintage clothes based on sales at certain periods of time, total sales, reviews, and favorites.
Feel like becoming the best seller in the vintage category?
Paper & Party Supplies
The next category, party supplies, is a great way to catch Gen Z. Because especially for graduations, different kinds of paper and party products are the main targets for Gen Z in almost every corner of the world.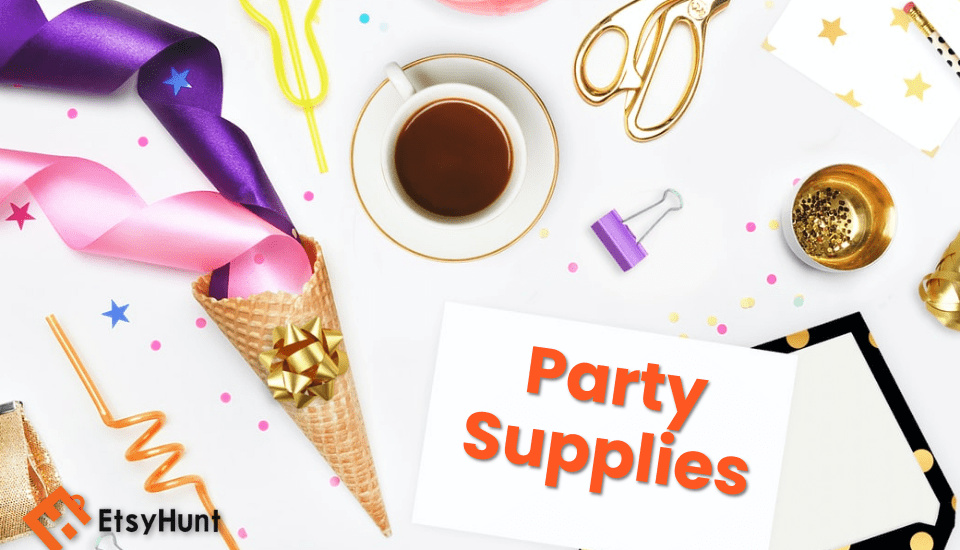 Apart from that, anniversaries also take the spotlight in many people's lives. According to the Etsy database, "graduation cake topper" gained a 42% YoY increase while "flower greeting card" acquired a 28% YoY rise.
Now let's have a close look at how to comprehend which products are demanded more in the Paper & Party Supplies category. EtsyHunt Products Research Tool will again be your first assistance with which you can simply filter and list the top products sold in the category. see below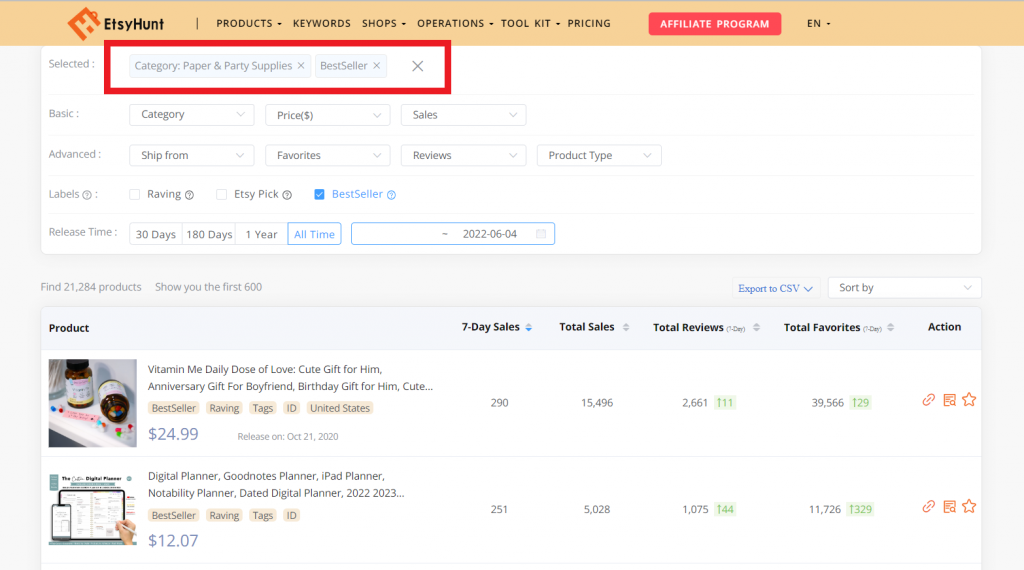 Bear in mind that, you are also enabled to filter products by selecting Star Seller Badge.
Clothing
The climate is changing and the weather is getting warmer. Therefore, everyone considers buying new clothes that fit into the new season.
In summer seasons, shoppers are looking for unusual garments varying from oversized sweaters to bodycon cropped tops, or from soothing coastal style to highlighter-inspired color blocking.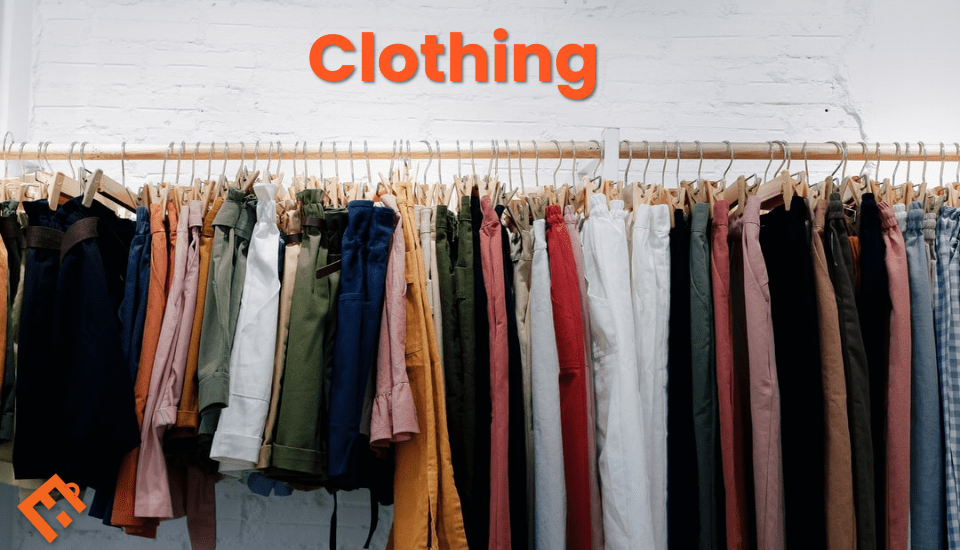 Let's deep dive into Etsy marketplace insights for clothing categories:
57% YoY advance for "wide leg linen pants"
1,800% YoY amazing increase for "crop tops y2k"
86% YoY rise in the search for "puff sleeve dress."
However, you should keep in your mind that, clothing is one of the categories with the highest number of returns & refunds. Therefore, you should pay attention to the product description, product photos, and videos to reduce the return rate and increase the conversion rate.
Bonus: Father's Day Opportunities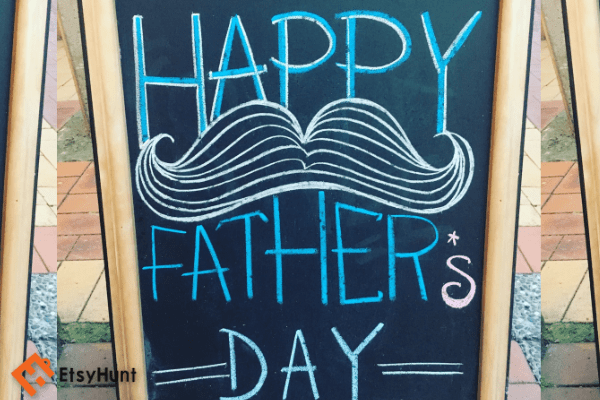 Special days are always spectacular opportunities for Etsy sellers. Thus, sellers should follow Etsy trends for those days and should not miss the date. Father's Day is celebrated on different dates in different countries such as
May 26 in Germany,
June 19 in the US, Turkey, UK, Canada, and France,
September 4 in Australia and New Zealand,
November 14 Estonia,
December 5 Thailand
💡Pro Tip: Father's Day allows you to target shoppers in non-US markets.
Personalized gifts give a sense of uniqueness and special value to this day. Etsy search data also support this idea since 257% YoY increase for "father day gift daughter" or a 284% YoY increase in searches on Etsy including "leather keychain personalize"
How to see what's trending on Etsy?
There are many ways to explore what's trending on Etsy including both free and paid tools. Here are some exceptional tips to discover trends:
Use Etsy's autocomplete feature. Type the first word of the related item to the search bar and analyze what Etsy suggests you continue with.
Analyze your competitors. Type all phrases into the Etsy search bar. Then examine the top-rated products in your category.
Use EtsyHunt Seller Chart to view the best selling and rising shops. Just to be a reminder, it is updated every Monday.
Follow Etsy Seasonal Tips to discover Etsy trends. Etsy provides Trends and advice to help sellers capitalize on peak shopping seasons, online and in-person.
Final Words
Deciding what to sell on Etsy is the most decisive factor that drives Etsy sellers to success. There are some methods you need to follow in order to make the proper product selection.
First, you should be flexible and update your store according to seasonal Etsy trends. In addition, you should evaluate Etsy search data, customer comments, and social media analysis well and determine your strategy. You should always take special days into consideration and prepare according to the concept.
In this article, we explained what the Etsy trends are for summer 2022 with statistics and the EtsyHunt Product Research tool.