23 Tips for Selling on Etsy: From 0 to Etsy Star Seller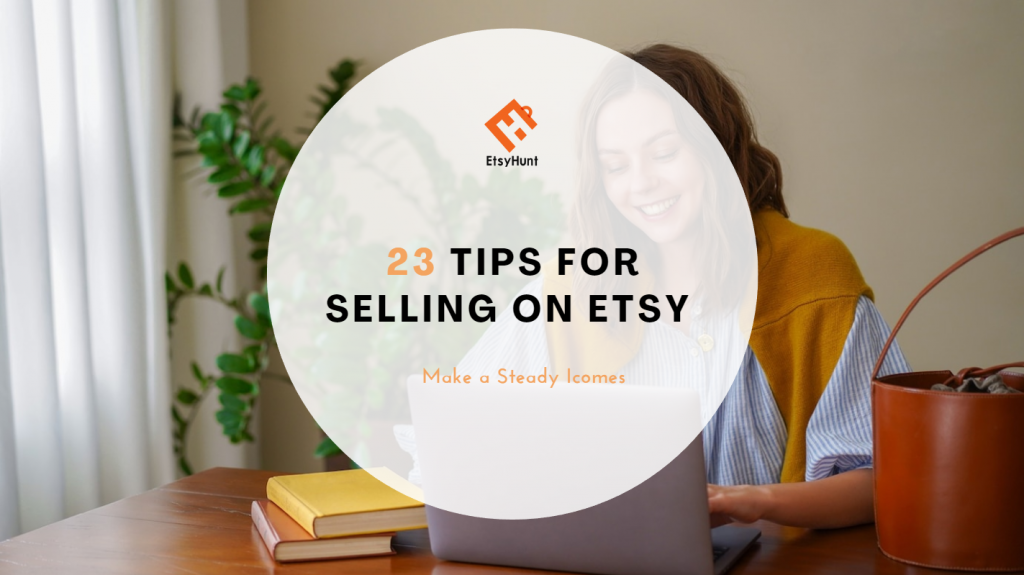 With careful planning, artists, crafters, and suppliers can increase sales on Etsy, the fourth-largest US online shopping site by monthly visits.
Setting up an Etsy store is a pretty simple and quick task that anyone can perform. However, the more challenging aspect is standing out in Etsy's marketplace, which has millions of active sellers.
Let's share some tips for selling on Etsy conveniently sorted in categories for you to understand them better.
Tips for Getting Started on Etsy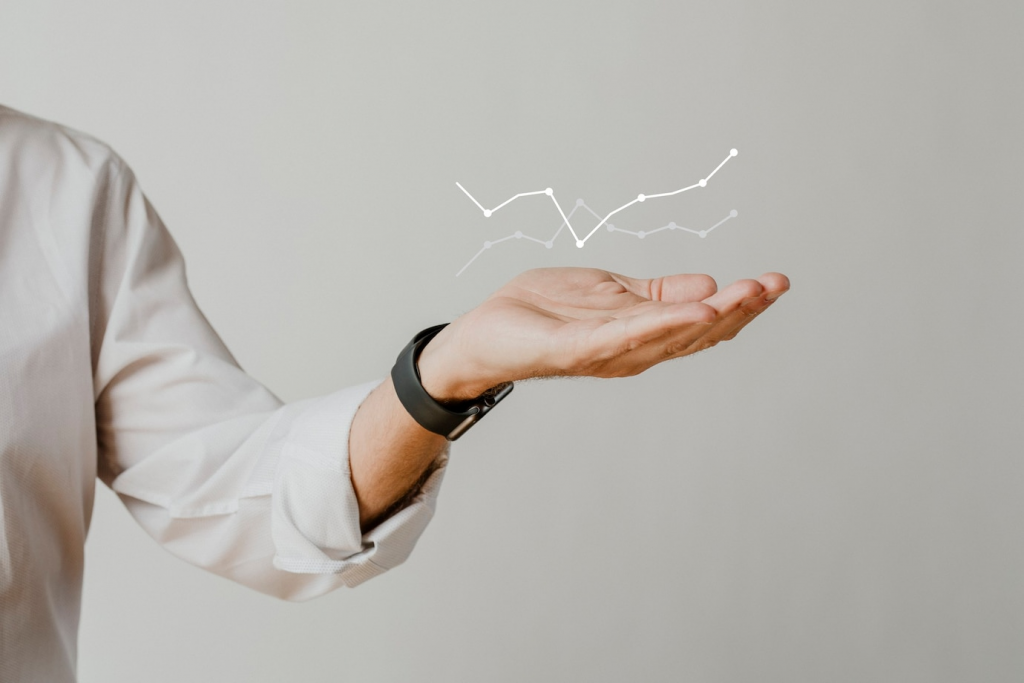 Etsy does not demand you to have a business license or any other complicated bureaucratic requirements to sell on the site. However, as an online small business, you must still abide by all applicable laws, particularly in the state where you operate.
1. Know What You Can and Can't Sell
Before uploading products, you should know what you can and cannot sell. This will protect you, the buyer, and the platform from legal problems, especially those involving intellectual property.
It also teaches you how to categorize your products to make them more visible to possible customers.
One of the most useful tips for selling on Etsy is that you can easily check Etsy's seller policy on the website. It outlines Etsy sellers' rights and obligations and guidelines for what can be sold in each category.
What you're allowed to sell:
Products that you created and owned the rights to sell.
Items that have 20 years or more.
You created digital materials that were written or designed by you.
Products are developed in collaboration with a manufacturing partner.
Craft materials
Products made from endangered or threatened animal species.
Explosives and weapons.
Items that encourage, encourage, or glorify hatred and violence.
Copyrighted materials and handcrafted items that you did not create.
Alcoholic beverages, drugs, and tobacco products
2. Differentiate Between Copying and Inspiration
Contrary to common belief, there are no clear rules that define what percentage of the original work must be modified to qualify for Fair Use Doctrine protection.
There is frequently a fine line between what is copied and what is inspired; when notified, Etsy removes material that is the subject of a complaint. This is why, before starting your Etsy store, you must understand the distinction. Etsy provides the following guidelines:
Never mention the name of an artist who influenced your work because the artist may consider that your sales are due to their brand.
To describe the quality of your product, avoid labeling it with a specific luxury brand.
Using the brand name in the tags, title, and description of vintage products is permissible, but avoid guessing if you are unsure.
Always check for copyright
Using someone else's photos, even if the item on the image is generic.
Purchase licensed images from stores with a lousy reputation instead.
Consider investing in license fees if you intend to sell branded items. This is less expensive than having your inventory impounded or paying several thousand dollars in damages or legal fees.
3. Choose Your Shop's Name Wisely
Your brand will be your shop name. Remember that your store has only seven seconds to create a fantastic first impression, beginning with the name of your store. A good name distinguishes your store from others and is captivating enough to write it into the search bar.
When creating your store, Etsy allows you to use up to 20 characters for your shop name. While you can change your Etsy store name anytime, you don't want customers to forget your brand due to multiple name changes.
The two essential steps in creating the best store name are brainstorming and testing. Begin by making a list of possibilities. The most straightforward strategy is to use descriptive names such as "Zen Handicrafts."
You can also experiment with abstract concepts to create a more unique and imaginative name. For example, combining words or phrases like "Scentimental" to highlight a feature of your product.
To find a proper name for your store, you should answer the following questions:
What emotion do you want your store's name to evoke?
Did it give you the same feeling when you told your friends and family about your business?
Is your business name simple to spell and read?
Does your company name look great on your business card?
Is there a different meaning in other languages?
Have you tried looking up similar names on Google?
4. Accept Multiple Payment Options
According to a recent study, 7% of online shoppers discard shopping carts due to a lack of payment options. While online shopping is becoming more common, some potential customers will still be hesitant to share their credit card information online, regardless of how secure your website is.
Expanding your store's payment can easily avoid this missed opportunity. One of the best tips for selling on Etsy is that store owners should utilize Etsy Payments. This enables you to provide a wide range of payment options without r multiple banker services accounts.
You will be able to accept credit cards thanks to Etsy Payments.
Debit/credit cards
Etsy Credits and Gift Cards
PayPal.
Apple Pay.
Google Pay.
You should also consider providing options for in-person clients. For example, Square has partnered with Etsy to offer sellers a quick and secure way to accept in-person payouts from your phone or tablet while also syncing your shop inventory.
Go to the Shop Manager page, select Square from the Add Channel options, and then follow the prompts. You'll also receive a free Square card reader when you sign up.
5. Build a Mailing List
Email marketing is important in online sales, with an investment return of $36 for each dollar spent. This is why, from the start, every businessman must have a strategy for growing their mailing list.
However, this can be difficult for Etsy sellers because including emails of people who purchased from their store is against Etsy's Terms of Service. Therefore, the best option would be to make an opt-in form and advertise it outside Etsy.
It is critical to have this plan in place from the beginning because you cannot send this link via Etsy Conversations or directly to any of your previous customers without violating Etsy's Terms of Service; always double-check rules as they can be altered at any time.
6. Make Sure to Understand Seller Fees
There are expenses associated with running any business, and Etsy is not an exception. Therefore, sellers should always be aware of how much they spend on the platform to stay within their budget and protect their bottom line.
The 20-cent listing fee, a 6.5% transaction fee per sale, and a 3% plus a 25-cent transaction processing fee per payment are the most common fees on Etsy. On top of that, pattern fees, exchange fees, and a variety of advertising fees can sneak up on even the most seasoned Etsy seller.
Here you have some tips for selling on Etsy to consider regarding Etsy fees:
Use the same currency for your item price and payment account.
Find the most cost-effective delivery option available for your goods. Etsy takes a fixed percentage of your sales, which includes shipping.
Replace slow-moving listings to avoid paying renewal listing fees for non-selling products.
Instead of creating new products, offer product variations. If you sell 100 different products, you must make 100 product listings and pay $20 in listing fees. If you sell the same number of items in ten different looks, you only need to create ten product listings and spend $2 on listing fees.
To save money on listing fees, use product variations for bundles.
Connect your Etsy store to a free Square payments account to avoid Etsy's Square Manual Transaction fee of 20 cents.
Before you sign up for Etsy ads, think about your target profit margin.
Remember that changing an item's price after the sale, misrepresenting your item's shipping location, and performing an Etsy transaction outside of Etsy are all examples of fee avoidance that can lead to account suspension.
In addition, you could rely on an Etsy fee calculator. At EtsyHunt you can find one of the best Etsy fee calculators, because it includes ads and exchange fees. Moreover, it'll provide you with an estimated profit after taxes and costs of production.
Tips for Setting up Your Etsy Store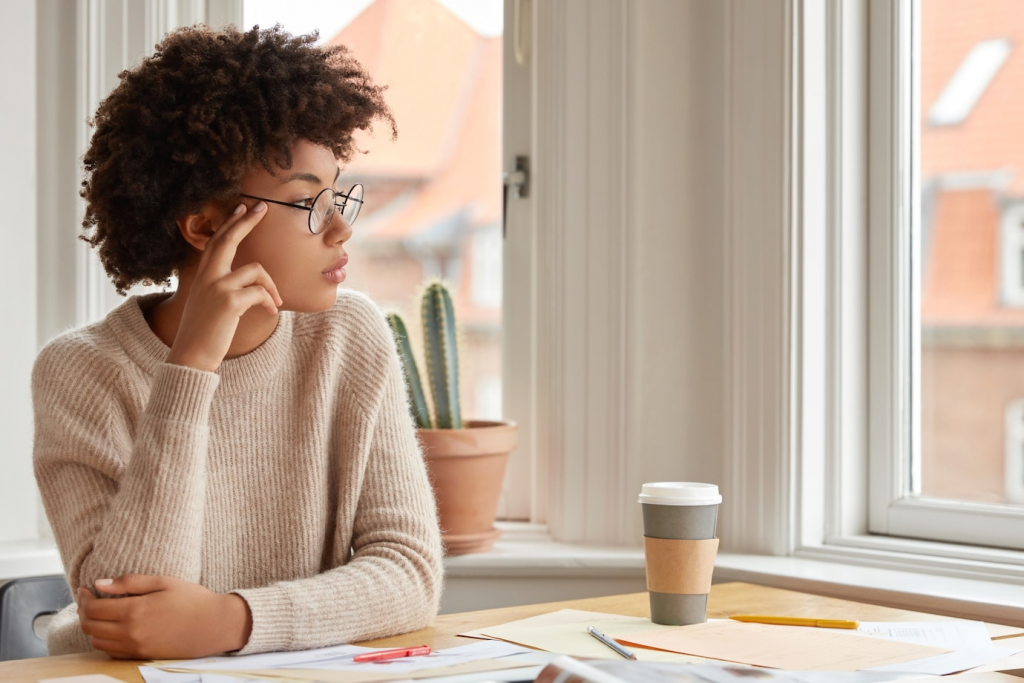 After creating an Etsy account, you must create product listings, set up payment options, and design your shop's landing page. These are some tips for selling on Etsy to keep in mind as you set up your Etsy shop:
7. Create an Eye-catching "About Page"
Etsy is much more than a marketplace; it's also a venue for artists like you to showcase your work. However, as a seller, you must inform buyers about the worth of your creations to persuade them to purchase.
This includes your technical qualifications, accomplishments, and inspiration. The human behind the designs should focus on your "About Page." Here are some indications for creating the perfect "About Page":
To easily connect with your reader, use a personal tone.
Discuss the inspiration for your designs.
Introduce any product development partners you have.
Keep your paragraphs concise.
Include any links to publications that have featured you or your designs.
Provide links to your social media accounts.
You have 5,000 characters to discuss your company, so take a more personalized touch when writing your story. For example, include appealing photos and videos to help customers visualize and relate to your store. Also, provide a link to your blog, social networks, or landing page where people can sign up for your email list.
8. Optimize Your Etsy Store Profile
Your Etsy shop profile reflects your company's overall brand. Everything from your shop logo to your shop policies is included. A well-thought-out shop profile, complete with professional-looking pictures and videos, can quickly build customer trust.
So, before opening your Etsy store, you should consider these tips for selling on Etsy to complete your shop profile and create your product listings. Some sections of your store's profile that contribute to the development of your brand and should be optimized are:
Instead of a banner image, use a cover photo; while it requires a larger picture (the optimal size is 3360 x 840 px), a cover photo is shown on both the desktop and mobile variants of your Etsy store.
Shop banners do not appear on mobile. Furthermore, they must be exactly 760 x 100 px in size and no bigger than 2MB. That is why cover photos are preferable.
Use a shop icon consistent with your company's brand and logo.
For your shop title, research and use keywords.
Use a brief, compelling copy in your shop announcement section to inform buyers of your promotions and discounts.
Use the Shop Members segment to introduce your team briefly.
In addition to reviewing your content before posting, you should consider if the overall feel that your shop profile evokes is the same emotions you intended for your brand.
9. Keep Your Shop Policy Clear and Simple
Your store policy establishes the rules for transactions in your establishment. Customers who read this have probably already decided what they want to buy and want to know if they are satisfied with your payment and delivery processes.
This section is especially important for customers who purchase customized designs because it tells them how engaged they can get and how long the design process takes. The key to providing a positive customer experience is keeping policies simple and specific.
Assume you are new to Etsy. In that case, you can begin with the basic shop policy, which consists of filling out a template with toggle settings for choices on returns and exchanges, payouts, shipping, and additional details.
Tips for Optimizing Product Listings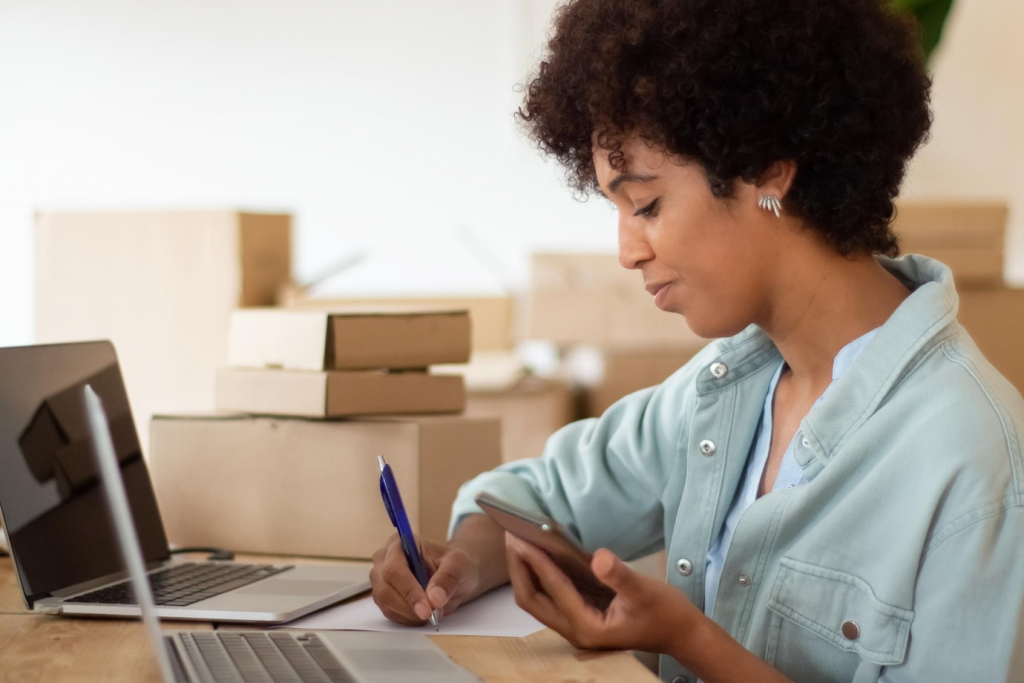 You must make sure that your product listings appear in Etsy's search results. Here are some tips for selling on Etsy to help you get your products the attention they deserve.
10. Optimize Your Photos
The right photos have a significant impact on overall sales. Customers are likely to purchase from listings with many photos and proper images with appropriate labeling. In addition, it gives them more trust to purchase products they can see.
Photos are easily shared and SEO-friendly. The alt-text for each item photo gives search indexers more information and improves your store's organic search ranking.
Add other objects to give buyers a sense of the size of your product.
Use high-quality photos that are well-lit and have a minimum of 1,000 pixels wide for your product images.
When using stock photos, make sure to check for copyright.
Use all ten photos of your product from various angles, with the best one serving as your thumbnail.
When photographing vintage items, make certain to capture the item's condition.
Use the new augmented reality (AR) function for product listings in the Paintings, Photography, and Prints categories.
This mode is accessible when a customer is browsing one of these products on the Etsy app. When the buyer clicks on it, a camera view appears, and they are prompted to move their smartphone around for better imaging. This is currently only accessible in the Etsy iPhone app.
11. Choose Relevant Categories and Attributes
Etsy uses categories to match your goods with the right customers. Identifying your product's most specific subcategory increases the likelihood of your listings being located in search results. Attributes are characteristics that are most closely associated with your items, such as color, uses, and circumstance.
As with categories, assigning more detailed information increases the likelihood of your product being shown to the right buyers.
Conducting test searches is the most basic strategy for determining your product's best category and attribute. Make a list of all potential types and features, then type them into the search bar.
Examine the search results to see which keywords brought up products comparable to yours. The left side of the page will show you all of the relevant subcategories and categories so refine your search to find more matches for your item.
12. Maximize Your Tags
Tags are phrases or words of up to 20 characters in length that are not divided by punctuation and help describe your product. Etsy heavily relies on these tags to evaluate the relevance of your product to buyer searches.
The search feature is intended to match listing keywords with a shopper's query and rank results based on relevance. Given that Etsy is home to unique, one-of-a-kind goods, the use of tags, in conjunction with categories and attributes significantly impacts search results.
Identifying keywords specific to your products is a good place to start. Then, put yourself in the shoes of your target customer by breaking the keywords down into phrases in various combinations.
13. Write Optimized Product Descriptions
Having a proper item description is one of those critical tips for selling on Etsy to the success of your listing. It describes your product's dimensions, color, and various uses. Aside from the images, shoppers rely on the data in this section to make purchasing decisions, so make it descriptive and well-written.
Here are some characteristics of good product descriptions:
Use keywords that are related to your tags and attributes.
Indicate who the product is most suitable for.
Mention any unusual materials or methods that buyers should be aware of.
For vintage product descriptions, including the age or year.
Mention the style and relevant problem-solving phrases.
Specify the dimensions of the product as well as the size of the box when shipped.
Indicate the estimated production and shipping times.
Include information on where to buy the product.
It's crucial to keep the vocabulary of your item description short and simple. When necessary, use paragraph breaks to make it easier to understand. When available, repeat any special offers or discounts applied to the listing.
14. Use a Product Pricing Strategy
One of the most important choices a seller must think about for their business is product pricing. Setting a competitive price while remaining profitable necessitates the development of a strategy that can only be acquired over time.
This can be especially difficult for Etsy sellers because creative products are almost always exceptional in that material and labor costs are rarely the same.
The seller handbook on Etsy provides useful and valuable ideas for creating a pricing strategy:
Make certain that your price includes the cost of materials and labor.
When calculating for-profit goals, remember to account for overhead costs such as shipping, marketing, advertising, and promotions.
Conduct competitor pricing research.
Take into account your intended audience.
Consider the price of shipping, which is determined by the dimensions of the package rather than the item alone.
15. Use SEO Analysis Tools
The SEO analysis tools provide potential SEO improvements based on the review criteria of the Etsy seller's handbook and the Google site guide. Listing optimization on EtsyHunt can optimize up to 100 of your store's most recent listings.
Listing optimization allows you to investigate additional parameters such as views, conversions, sales, and SEO tips. These various parameters can be used to develop better business strategies in order to outperform your competitors.
Tips for Growing Etsy Sales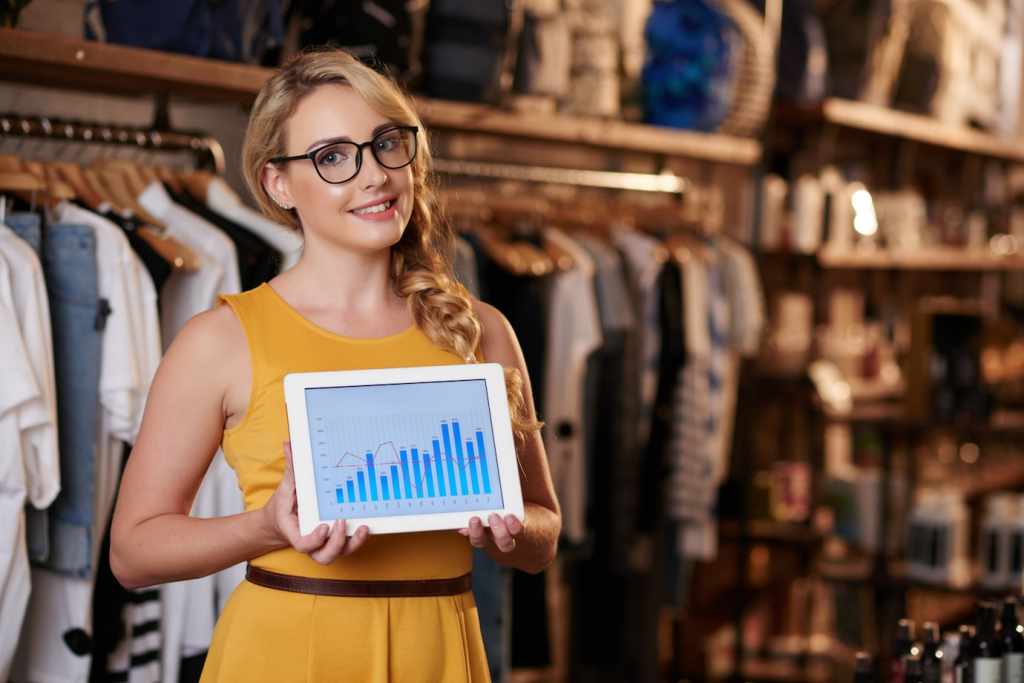 With almost 100 million active shoppers on Etsy, you're unlikely to ever be out of customers. The challenge is to ensure that your Etsy shop continues to grow in sales. There are some tips for selling on Etsy about retail marketing strategies designed specifically for expanding an online store.
16. Make Videos
Exploration videos can range in length from 2 seconds to 3 minutes and include sound. Etsy wants sellers to incorporate videos to connect with customers and tell the stories of their shops.
Now that Etsy has partnered with TikTok to assist its sellers in marketing their businesses, more Etsy sellers have an involved audience on social media.
17. Explore Multichannel Sales
Special occasions and holidays provide an excellent opportunity to increase sales by diversifying into new channels. Sellers on Etsy, in particular, can quickly boost their earnings by entering new markets and capitalizing on shoppers looking for unique gifts for special occasions.
Finding distributors and even foreign customers during this time period is also very possible and can help your business significantly.
18. Engage Your Customers
The quickest marketing strategy is to engage your customers before and after-sales. There are numerous methods to increase sales by developing a relationship with your followers. Ranging from building your mailing list to developing a customer service experience and engaging in social media.
Knowing your customers' likes and where they can be found is the first step in developing a customer engagement strategy. Maintain a positive relationship with your target customers once you've connected with them.
19. Make Periodical and Quick Store Updates
Updating your Etsy shop profile and product listings regularly ensures that critical information such as selling prices and contact information is reliable and accurate.
Unfortunately, crowded business owners may not notice or have the time to make updates, leaving them vulnerable to buyer misunderstandings and disputes. You can schedule a quick review on essential dates such as specific events, holidays, and other peak seasons, in addition to once every few months.
Tips for Marketing Your Etsy Shop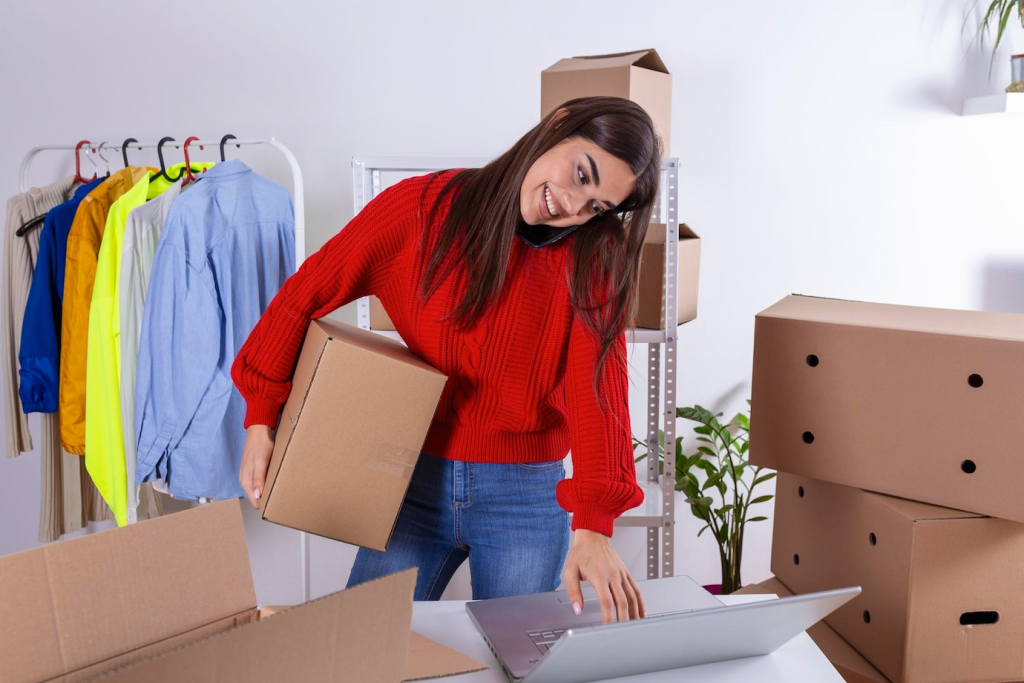 During the holiday season, shoppers spend billions of dollars on Etsy (from October to December). Aside from the potential increase in sales, with these tips for selling on Etsy, you can easily extend your business growth beyond the holiday season.
20. Participate in Etsy-wide Sale Events
Getting involved in Etsy-wide sales events during the highest traffic season can assist in attracting motivated holiday shoppers to Etsy. During last year's Etsy Cyber event, partaking listings sold faster than non-participating listings. Keep up to date on how to participate in Etsy's sales events.
Share your shop's sale details on social networks and other distribution channels, such as your blog or newsletter, to reach as many possible customers as possible.
21. Look at Trends
You can rely on several online Etsy tools to regularly check what is trending on Etsy. Pages like EtsyHunt have a wide repertoire of tools, including its top-selling items tool. Staying updated on the Etsy trends is very important to not lose any FOMO (Fear of Missing Out) opportunity.
In addition, you could use the product database to see historical trending items. You can analyze the information to stay ahead of any cyclical trend and be prepared for the next peak.
22. Give Away Discounts and Room for Preorders
Introduce your holiday goods early and keep them available throughout Cyber Week and December to attract early, peak, and last-minute buyers. Because Etsy is known for customized items, stock up early to allow for customization.
Offer digital downloads for printable products, quick delivery times, and ready-to-ship items, to last-minute shoppers.
23. Be Prepared Ahead of Time for Holidays
Etsy publishes an initial trends report immediately following the Etsy Cyber event to assist you in planning and preparing for the following year. Here are some Etsy items that are frequently searched for at certain times of the year:
From January to March: family vacation, Mom's birthday, home decorating, and a new pet.
From April to June: Father's Day and wedding anniversary.
From July to September: back to school and having a baby.
From October to December: holiday shopping, New Year's, and Halloween.
Final Thoughts
In 2021, Etsy sellers helped contribute $14.3 billion to the US economy, up from $5.7 billion in 2018. It is an ideal way for business owners to find a substantial market without investing a lot of money up front.
So, whether you're a new or experienced seller, use these tips for selling on Etsy to increase the chances of growing your store by reaching more customers.
---
Are you selling on Etsy? Join EtsyHunt to
Experience Hassle-free Selling on Etsy
Start for Free