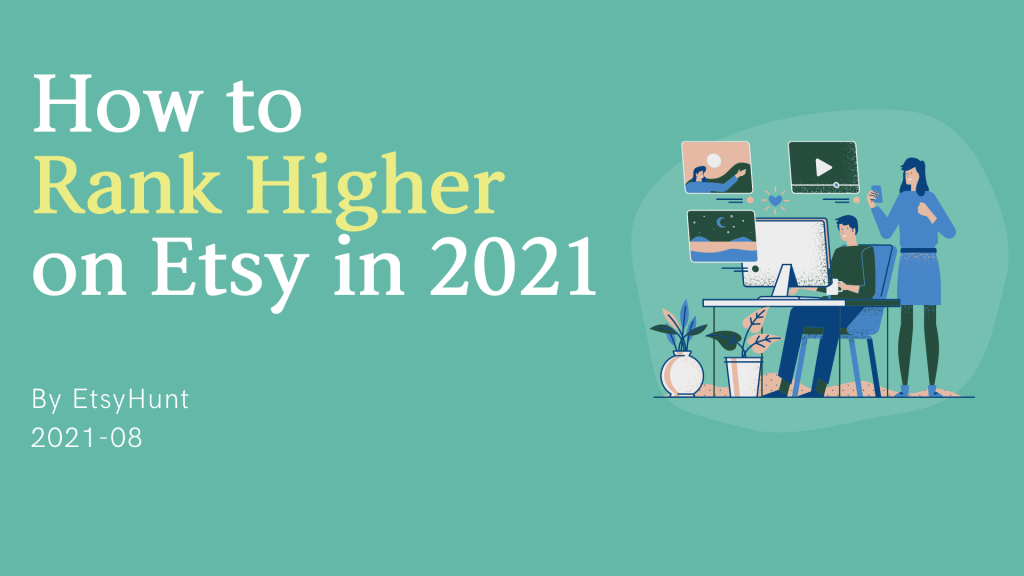 Etsy, a handicraft e-commerce platform, recently released its performance report for the second quarter of 2021. Its revenue increased by 23% in the second quarter, compared with 13% in total commodity sales. Etsy may be the next Amazon. Whether you are an Etsy seller or want to enter the e-commerce industry, the following articles will be of great help to you. This is a reliable and popular marketing strategy called Etsy SEO.
What is Etsy SEO?
Etsy SEO (search engine optimization) refers to the process of improving the Etsy shop so that it can be displayed higher in the search results on the Etsy platform. This will show your product list to more potential buyers, improve your exposure, and get more sales conversion. Because Etsy has a complex search algorithm, which is the key means to determine your sales volume, it is necessary for you to understand what factors affect Etsy SEO.
There are two phases of how Etsy SEO search works: Query matching and Ranking.
Query matching: A buyer enters a query and we look at the inventory of listings that match that query.
Ranking: Behind the scenes, we rank the matching listings based on a variety of factors. Etsy also rank listings using Context Specific Ranking (CSR) technology. CSR helps Etsy show shoppers relevant listings Etsy believe they're more likely to purchase based on what Etsy have learned from shoppers' habits across Etsy.
Etsy SEO: Four Content Parts
1. Tag
Tags are your opportunity to add 13 phrases that describe your unique product. Every tag you add has a chance to match the shopper's search results, so spread them out and add some categories!
Use the maximum 13 tags in each listing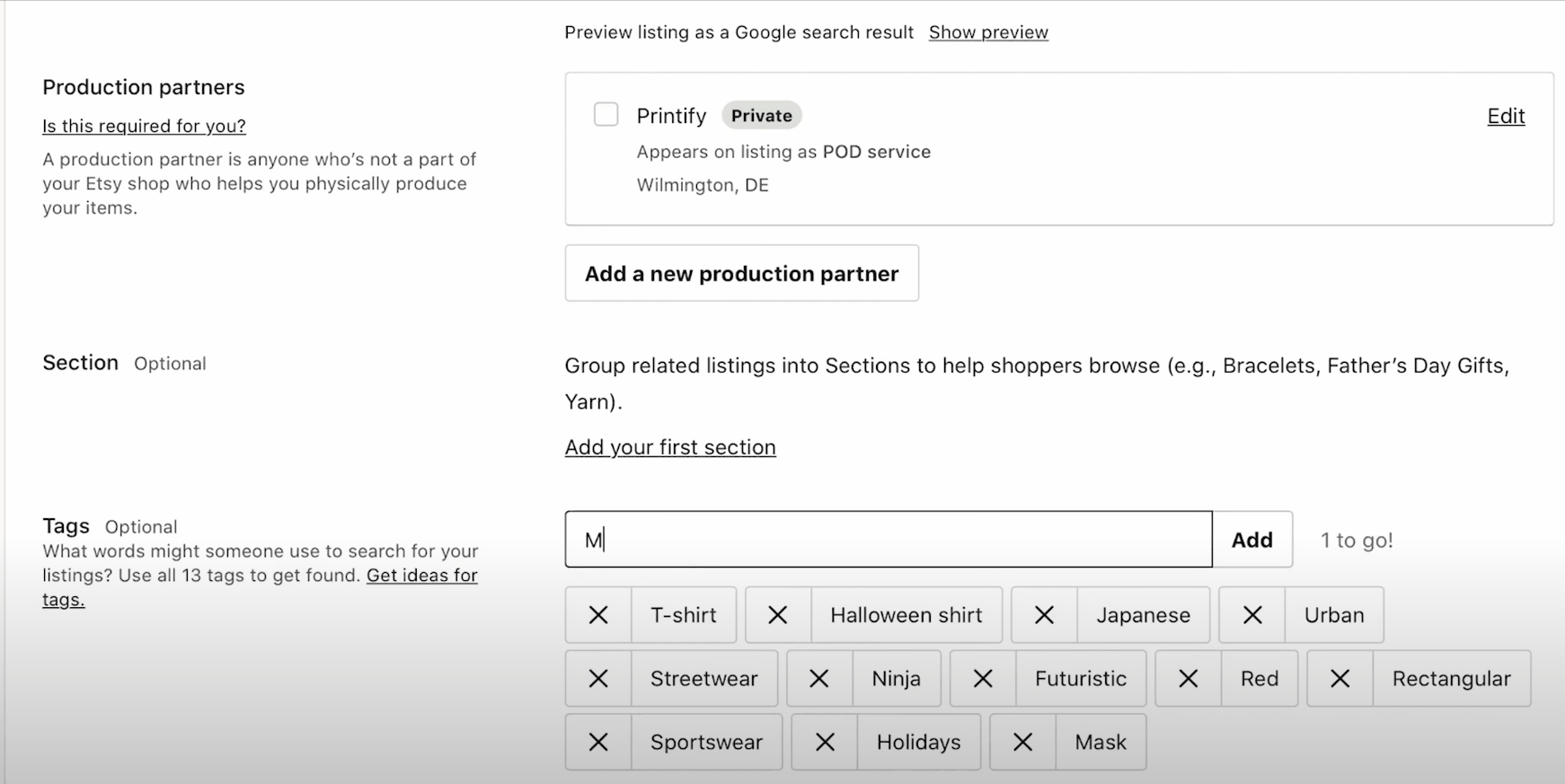 Be sure to use multiple word phrases
Your tag can contain up to 20 characters. Using multiple phrases is better than loading tags with a single word. For example, "custom necklace" is more powerful than "custom" and "necklace" and releases another tag for you to use.
Consult your Shop statistics
Consult your shop statistics. Update the tags on the listing with less traffic and diversify the terms you use.
Consider synonyms and regional phrases
If shoppers use regional spelling in their search, such as jewelry, Etsy will still show them items marked "jewelry". However, Etsy don't account for some regional phrases. For example, if you sell flip flops and a lot of your customers are in Australia searching for "thong sandals," you should add "thong sandals" to your tags.
Long tail words have a high conversion rate. Instead of trying to compete for popular, generic searches, like "tote bag" or "diamond ring," prioritize less popular phrases that describe what's really special about your products. For example, "canvas tote bag" or "natural diamond ring." Shoppers who know what they want to buy often use more specific searches—and you can deliver just what they're looking for.
Don't handle labels like this
Repeat tags
Repeat categories and attributes
Include misspellings
Add tags in multiple languages
Worry about plurals
2. Title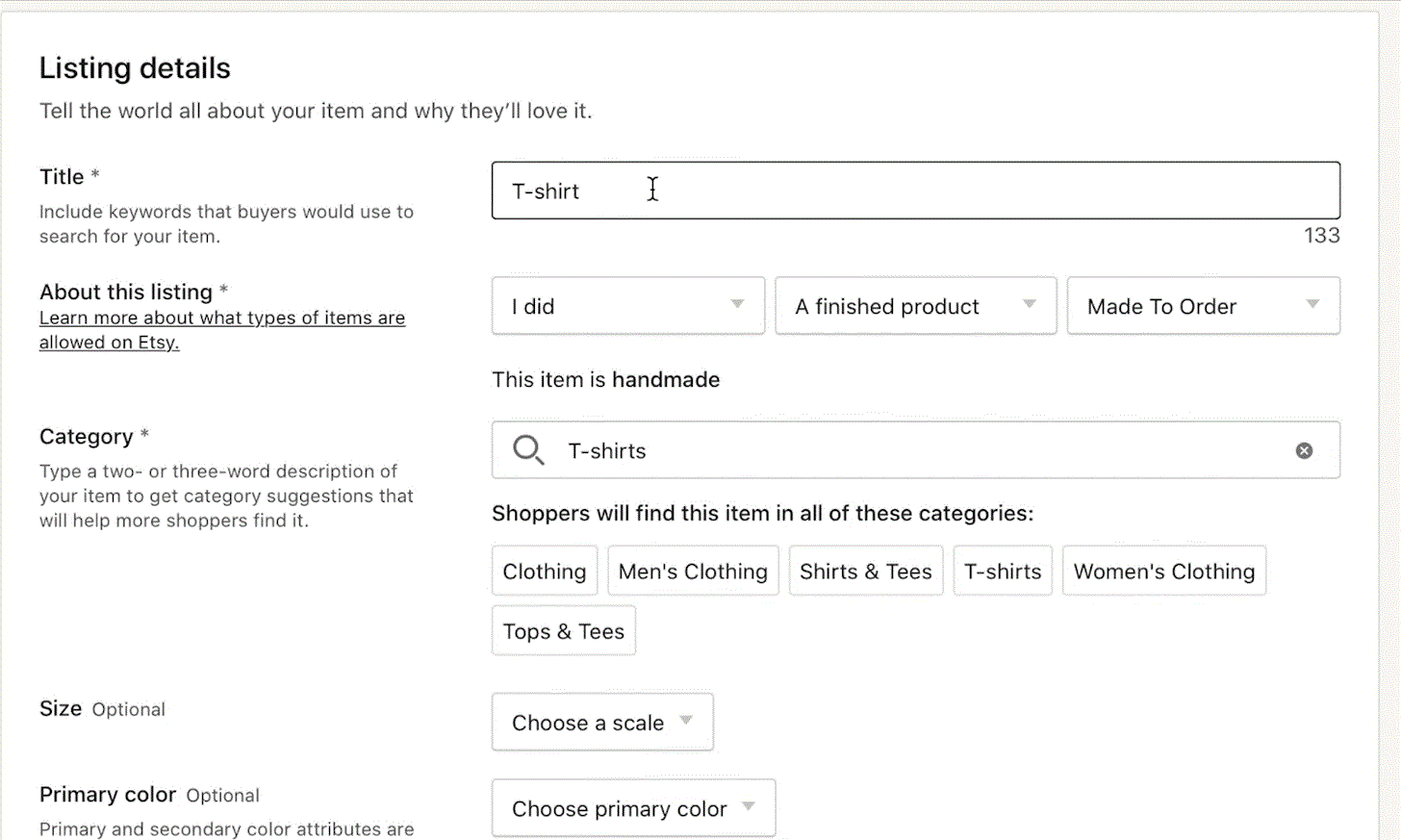 Easy to Search
The product title should be easy to search. The exact phrase terms are given higher priority. Therefore, please check the product description of the supplier who sells the same product. You should also take the same approach to your store name. By adding some key keywords of your product line to the store name and name, you will improve the relevance score and get a higher ranking.
Character Limit
The characters of the title are limited to 140 characters, but the search results will only display the first 55 characters, so the keyword should be displayed at the beginning. This will help Google Rank and may even help if it is integrated with Google Shopping.
3.Category
Specific about Your Category Selections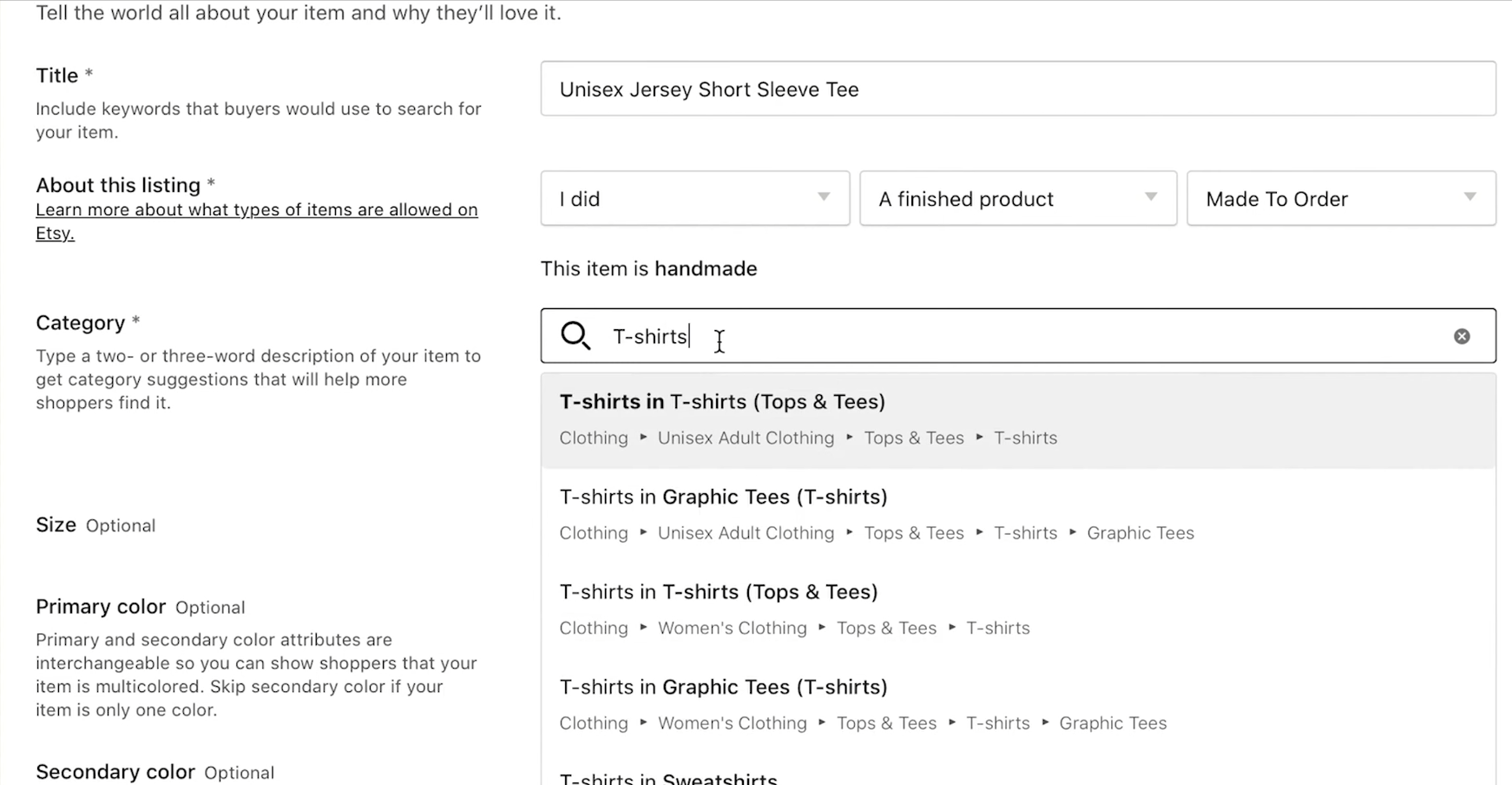 Don't repeat tags in your categories
Don't need to add tags that repeat the phrases that appear in your categories and attributes. For example, if you have a listing in the Nail Stencils category, your listings could appear in results for "nail stencils" searches. Adding Nail Stencils also means your listing appears in the categories above it, including Craft Supplies, and Makeup and Cosmetics.
Attributes are additional details about items that you can add after selecting a category. Some are more general, such as color and material, while others are specific to the category you choose, such as clothing patterns or home decoration rooms.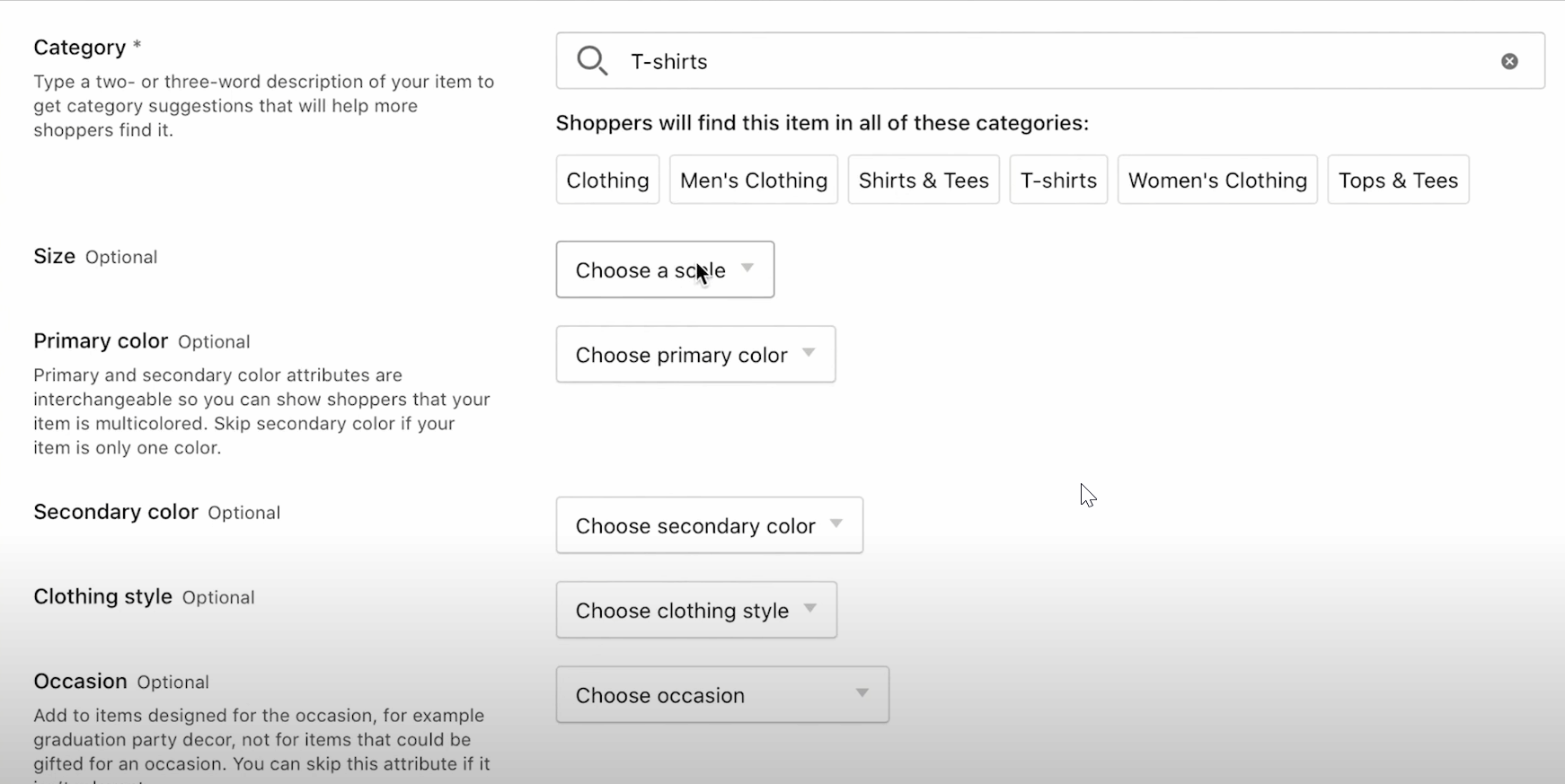 Etsy SEO: Seven Ranking Factors
1. Relevancy
This score is a combination of how well the product matches the exact phrase used by the buyer, the attributes attached to the product, and whether the product tag and title match.
2. Listing quality score
Each time you view a list in search engine results, the score increases when you buy, like, or share the list.
3. Recency
When a new listing is created, it will get a small and temporary promotion in the search results, so Etsy search can learn more about how buyers interact with it to determine the quality score of the listing.
4. Market experience score
Etsy seller history is included in the overall ranking. Information such as customer reviews, copyright issues, shop policies and the "About me" section constitute this indicator.
5. Shipping price
Etsy emphasizes the importance of providing users with competitive freight. This is because the platform found that freight is one of the first batch of information that customers search when scrolling the list. In fact, Etsy found that if the goods were marked with free delivery, users on Etsy would be 20% more likely to buy. If the store is located in the same area as the user, it will take precedence over other items. This is because Etsy shoppers prefer lower shipping price.
6. Translations and language
When you set up a store on Etsy, you can select a store language. Titles and tags added to the list shall be in the language selected during installation. Etsy will translate your keywords and show shoppers results that match their query and language settings. If you speak multiple languages, you can add your own translations to the list. Translations you add yourself tend to be of higher quality and sound more natural, so their performance is often better than machine translation.
7. Shop Sales
The higher the shop sales, the higher the Etsy SEO ranking will be.
Etsy SEO: Five Effective Promotion Methods
1. Offer Free Shipping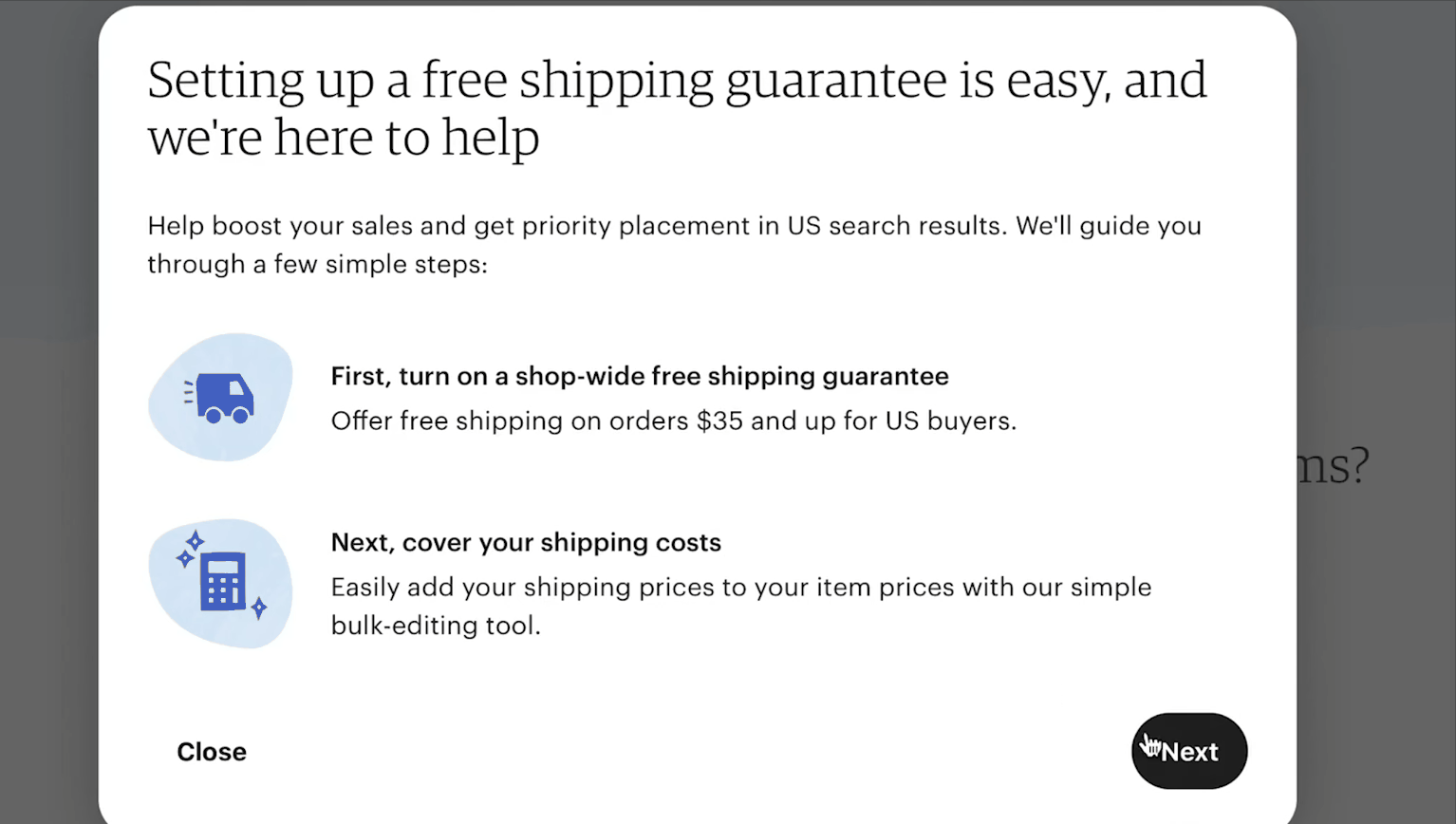 2. Place the Best Photos
Each product list can upload up to ten photos, so it is very important to select photos that can improve the conversion rate.
Scale shooting: display product size.
Studio shooting: display products against a solid color background.
Process lens: see how the product is made.
Detail shot: Show close-up product functions and details.
Lifestyle Photography: including products in use.
Group photo: combine multiple store products together.
Packaging shot: displays the packaging process.
3. Complete "About Section"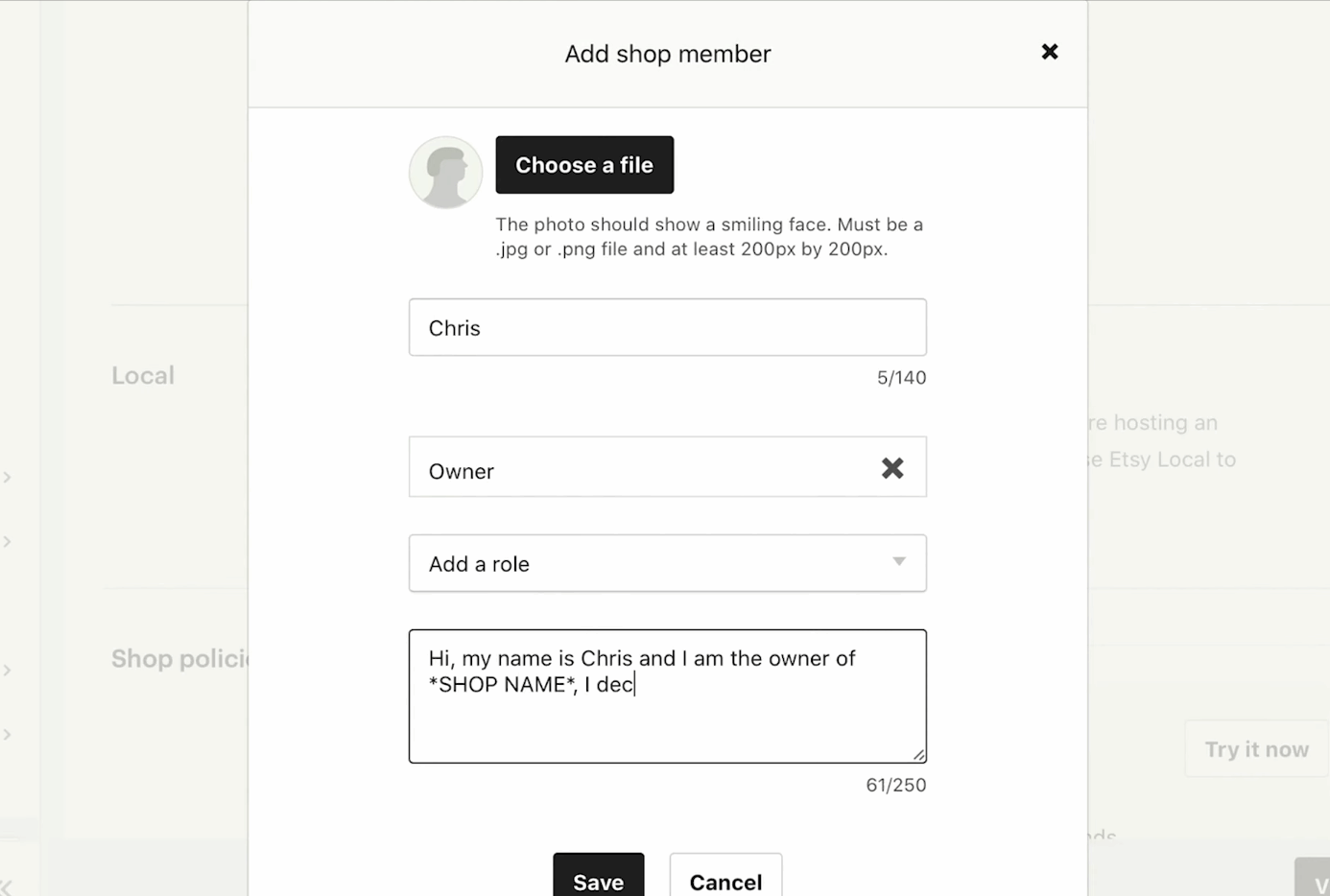 4. Add Clear Shop Policies
5. Regular Updates
Regularly update product details, titles and labels. Keep the content fresh and keep pace with the times.
Revisit ineffective products and change their list titles.
Update the list, especially for competitive keywords
Publish store announcements.
Provide special lists during festivals.
Tools for Etsy Ranking
The function of Marmalead is simple, with a monthly fee of $19. The feature is the trend function, which relies on the popular trend of pinterest as a whole.
The old Etsy SEO software, which includes the mainstream listing rating, keyword exploration and optimization, and seller ranking, is relatively expensive.