Etsy VS ebay : Which is The Better Platform for Sellers?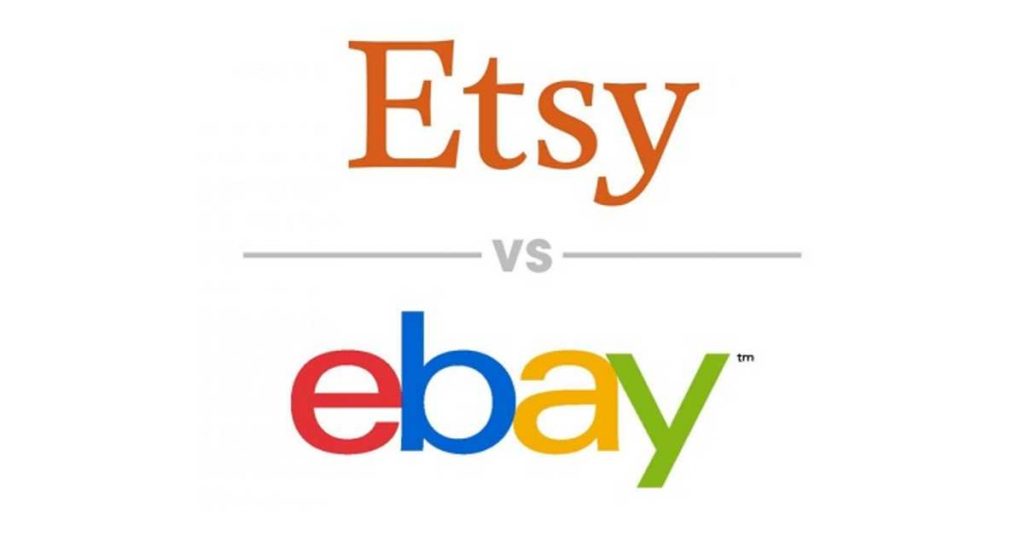 Both eBay and Etsy are large global e-commerce platforms. Of course, both sides have their own advantages and disadvantages. This article mainly presents the differences between the two platforms from multiple dimensions such as consumer base, order shipping, platform fees, advertising costs and seller experience to help sellers choose the most suitable e-commerce platform for themselves.
Consumer base
eBay: 187 million
eBay had 187 million active buyers in the first quarter of 2021. Of these, 70% of consumers come from the United States, leaving 30% from various countries around the world, with 1.93% in China, 1.84% in Canada, 1.75% in Russia, and 1.69% in the United Kingdom. In addition, eBay has become the second largest e-commerce platform in the world, after Amazon, since the fourth quarter of 2018.
The eBay platform allows sellers to sell all new and used items, but mainly new, well-priced, mass-produced items. And it is crucial for sellers to choose which goods to sell.
The best-selling category on eBay is "electronics and accessories," followed by "apparel and accessories. And in the "electronics and accessories" category, and the number of products with "Bluetooth" function sold the best. The survey showed that five of eBay's 12 best-selling electronics are Bluetooth-enabled.
Although 80% of the eBay platform is brand new, it also has the world's leading used goods platform, more than half of the world's used goods are listed and sold on eBay.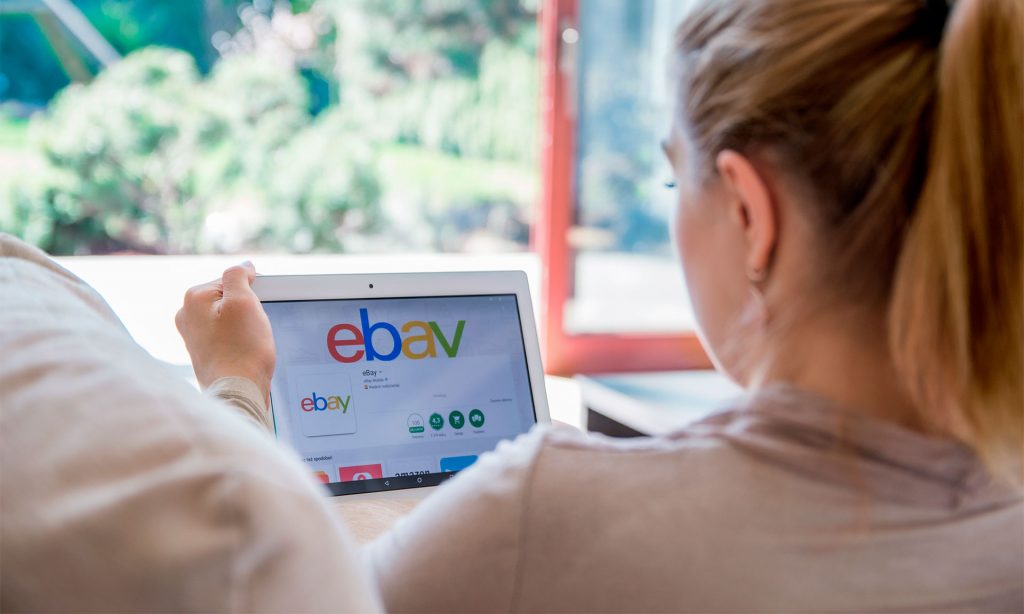 Etsy: 81.9 million
Although Etsy is smaller than eBay, but Etsy has 81.9 million active buyers throughout 2020, in terms of the categories of goods sold on the platform, has been quite successful. etsy main handicrafts, vintage products, creative products, etc.. If the seller is selling quality handicrafts, then the Etsy platform will be the optimal choice.
In addition, the Etsy platform also helps sellers create a loyal consumer base. Data shows that 81% of the platform's sales are generated by repeat purchases from repeat customers.
Etsy is also a good choice if sellers want to get a large number of U.S. consumers. the majority of Etsy consumers come from the United States, only 34% of orders from other countries outside the United States.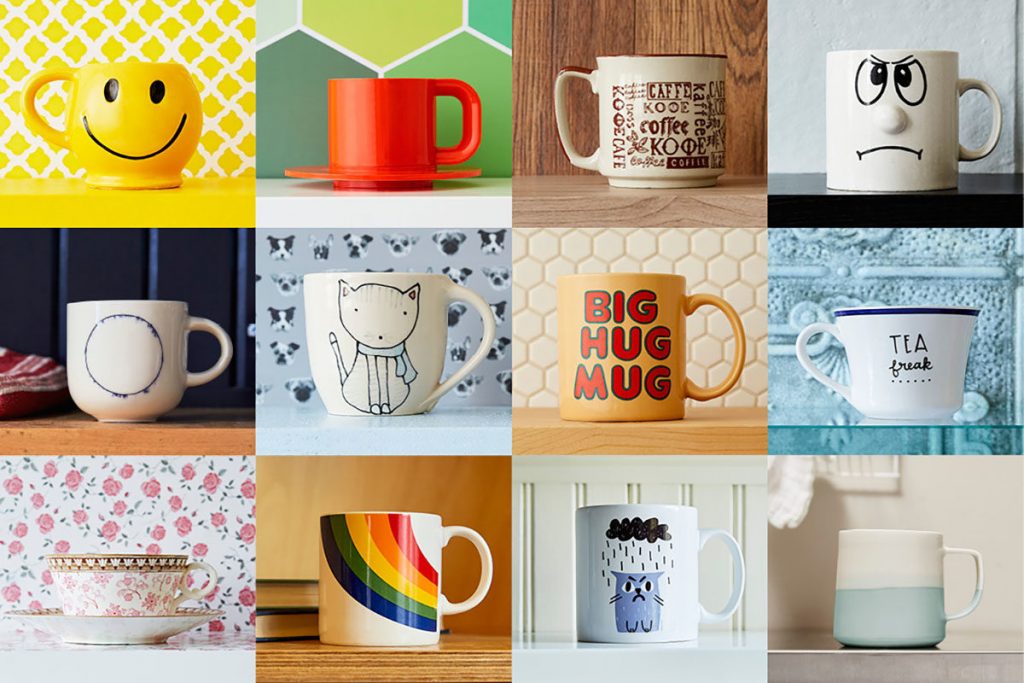 Shipping
eBay: Free shipping service, a necessary operation for sellers to increase their competitive advantage.
The survey results show that 71% of orders on the eBay platform offer free shipping services. To enhance competitiveness, the seller or distributor will have to free shipping for consumers, their own costs, but many sellers can not afford, will be the cost of shipping to listings price tag, raising the price of the product.
But this does not seem to be the optimal solution, because consumers will be in the search page, the search results are classified, choose "Price + Shipping: lowest first", so that the seller's products become less competitive.
Of course, eBay also provides sellers with a variety of tools and features for shipping orders, such as shipping labels, which can be printed at home; shipping calculator, which allows you to evaluate the cost of shipping from different logistics providers; allowing sellers to provide buyers with shipping discounts, fixed rates, free shipping services, etc.
Etsy: Shipping directly through the Etsy platform, sellers can save on shipping costs.
Compared to working directly with logistics providers, sellers can save some shipping costs by shipping orders through Etsy, which offers discounts on shipping labels, including USPS (United States Postal Service), FedEx (Federal Express) and Canada Post.
In addition, Etsy, similar to eBay, offers sellers shipping tools and functional services such as postage calculations, easy logistics tracking, customs form assistance, and the creation, editing and batch editing of delivery order delivery pages.
Seller Fees
eBay: Big differences between sellers, higher average costs.
eBay sellers include subscribed store sellers and unsubscribed store sellers. If you are a store subscription seller, you need to pay a store subscription fee, which can be paid monthly or annually.
If you pay monthly, the Basic subscription level is $19.95, the Premium level is $59.95, and the Anchor level is $299.95; if you pay annually, the three levels are $24.95, $74.95, and $349.95, respectively.
In addition to the store subscription fee, eBay sellers also need to pay listings listing fee (insertion fee), final value fee (completion fee). Of course, eBay waives some of the listing fees for sellers, up to 50 listings per month.
Another thing that eBay sellers should keep in mind is that if they default on eBay fees, their account may be suspended.
Etsy: The fees are more fixed and standardized, and the overall fees are lower.
Compared to eBay, Etsy fees are more certain, standardized and stable. Sellers need to pay $0.20 to Etsy for every listing they put up or update, and the listings are valid for 4 months and will be automatically renewed upon expiration unless the seller manually deactivates the listing.
Sellers have paid the listing fee for the product, in the product listings added to the Etsy Pattern store (Etsy seller store mode), no need to pay other listings fees.
Unlike standard listings, Pattern-only listings do not expire, which means they do not need to be updated once every 4 months. However, sellers need to pay a store subscription fee of $15 per month, and new registered sellers can sign up for 30 days for free.
In addition, sellers listings for each order sold, need to pay Etsy 5% transaction fee, plus delivery and gift packaging costs, Etsy will automatically deduct from the seller's account balance.
If an Etsy seller is operating well, they are eligible to apply for Etsy Plus, which helps sellers' stores and sales rise to a new level, and requires a monthly payment of $10 , which is automatically deducted from the account balance by the platform.
If sellers use Etsy Payments, they also need to pay a "payment processing fee", which varies depending on the location of the seller's bank account, and sometimes there is a currency conversion fee.
Advertising costs
eBay: Multiple levels of advertising rates, sellers are free to choose.
eBay provides sellers with multiple levels of advertising rate options, charged as a percentage of the selling price of the product. In addition, sellers open listings for in-site advertising, eBay will only charge advertising fees if they are converted to generate sales within 30 days of getting a click, so eBay sellers can accurately assess their advertising budget.
Etsy: Charging according to the number of clicks, the advertising rate is determined by the seller's one-day advertising budget.
Etsy in-site ads are similar to Facebook ads in that the ad rate is based on the daily budget set by the seller. etsy's default daily ad budget is a minimum of $1.
The seller has opened ads for listings, and as soon as they get a click through the ad, they need to pay for the ad, which is calculated daily and added to the seller's account on the next day. This advertising model, the seller can not advertising benefits guaranteed.
In addition, in February this year, Etsy launched Offsite Ads offsite advertising program to help sellers in Google, Facebook, Instagram, Pinterest and other popular social media platforms to promote their products. The fee model is similar to eBay ads, and sellers only need to pay for ads when sales are generated. If a seller makes more than $10,000 in sales in a 12-month period, the advertising rate is 12%, and vice versa at 15%.
The attitude of the two major platforms towards seller performance and the tools provided to sellers
eBay: Performance is closely related to sales, seller level
In the eBay platform, seller performance is crucial. When sales are high, the seller level goes up, for example, from Above Standard to Top Rated, gaining more trust from consumers, and then more sales, and the cycle repeats.
To become a top seller, a seller's eBay account must be used effectively for at least 90 days; reach at least 100 transactions; reach $100 in sales; follow the policies of the eBay platform; meet the requirements of the transaction defect rate, order delay rate, etc.
To help sellers scale their business and achieve their goals, eBay offers the following professional tools.
a. Seller Hub: Helps sellers streamline operational operations and increase sales.
b. Selling Templates: Reusable listings templates to facilitate sellers to create high quality listings quickly and easily.
c. The eBay App: facilitate sellers to easily use eBay tools.
d. Sales Reports: helps sellers track their business, understand the key factors that drive sales, and guide key decisions.
e. File Exchange: Use this tool to allow sellers to list multiple products at the same time through Excel sheets, MS Access or inventory software.
Etsy: Buyer feedback is most important
Etsy places the most importance on buyer feedback and ratings, while the emphasis on seller performance is lighter than eBay, and there is no grading of sellers. In addition, Etsy emphasizes that sellers should comply with platform policies.
Etsy created a "seller communication forum" to facilitate experienced sellers to answer questions, share advice and provide support for other sellers. In addition, Etsy sellers have free access to the Etsy Seller Handbook, which contains all aspects of selling, such as product pricing, product photography, etc.
In short, both eBay and Etsy are excellent e-commerce platforms that have the potential to generate a lot of sales for sellers. etsy is especially beneficial for small sellers selling handmade, creative and vintage products, while eBay is more inclusive of sellers compared to Etsy.
Return rate
EcommerceBytes has done a seller survey on the return rate of eBay and Etsy, and the results show that the return rate of eBay is 2.3% and the return rate of Etsy is 1.2%.
eBay sellers said that they can control the product description on the eBay platform, so the return rate will be a little lower.
However, some sellers believe that some buyers on eBay will blackmail for a partial refund, and many sellers give in in order not to return the goods, leading to these people become more aggressive, so resulting in a high return rate, and eBay did not take punitive measures.
Other sellers feel that Amazon influence, eBay is also increasingly encouraging buyers to return goods.
Etsy platform sellers have no problem with the return rate and consumers. "Buyers on this platform are easier to please than the other two," said one seller, "This platform's buyers are more pure. The vast majority of returns are related to not reading the product details carefully."
Another seller said he had been selling on Etsy for four or five years and hadn't encountered a single return.
Etsy VS ebay : Which is the better platform for you?
There is no doubt that both Etsy and ebay are excellent online selling platforms. ebay is a comprehensive platform for all sellers. etsy is a niche marketplace, more suitable for sellers of handmade, artistic, vintage products.
Regardless of which platform you ultimately choose to sell on, product research is quite an important task. The free Etsy ranking analysis tool, EtsyHunt, provides you with professional product research and popular store monitoring services. Based on intelligent big data analysis, it provides you with the latest niche market trends every day. You can also use EtsyHunt to study the top stores to improve your own store and help you win the competition successfully! What are you waiting for?