How to Use Our Etsy Extension for Shop Owners?
Benefits
Display information centrally on product listing pages, detail pages, and shop detail pages to improve the efficiency of product selection on the Etsy website
How to Use
Install the Etsy Rank Analysis Extension
Once the extension is installed, visit the official Etsy page to use it directly.
It May take up to 1 minute to load after the first installation.
Check the Information According to Your Needs
Extended Location 1: Product Listing Page
Support for weekly sales, total sales, total views, and release time of data expansion
Click on the button in the top left corner to view historical sales trends for your product at EtsyHunt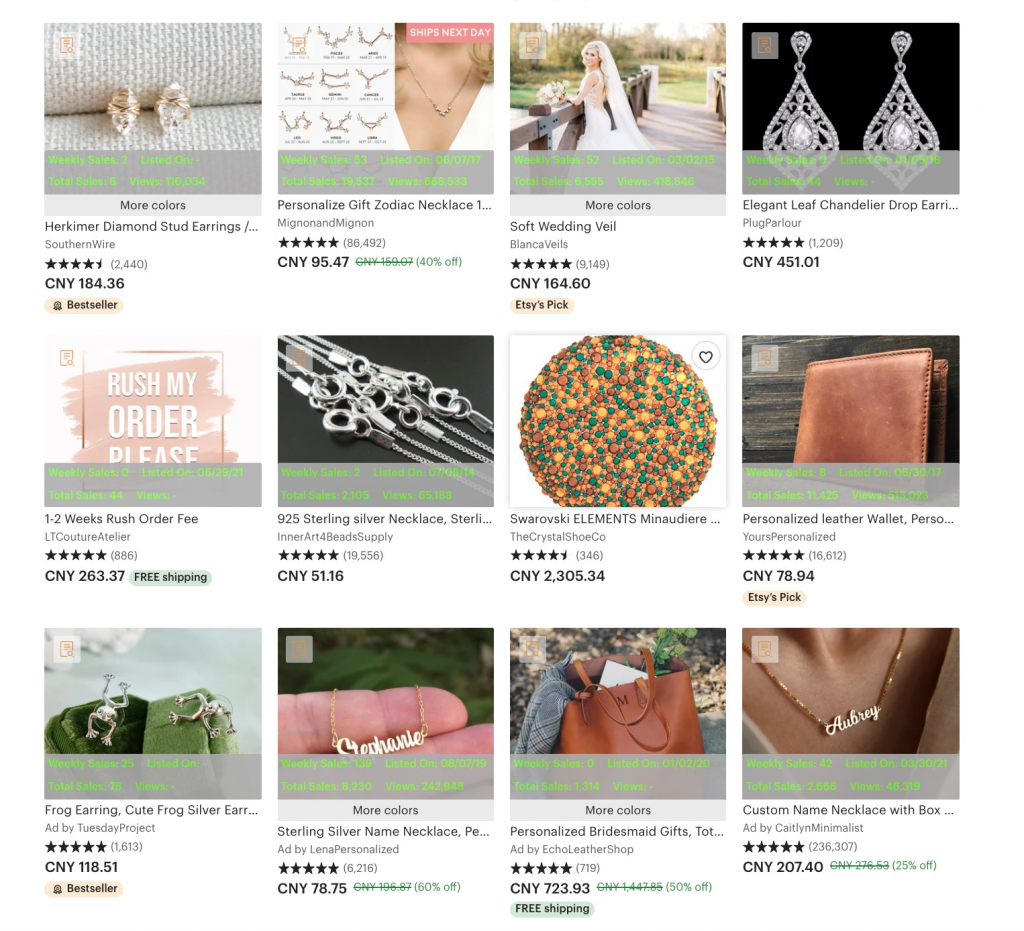 Extended Location 2: Product Details Page
Support to view products: main category, release time, Tag words, price
Total sales, weekly sales, total views, total reviews, weekly reviews, total favorites, weekly favorites
Whether shipping is free, customizable, with or without Best Seller tags, with or without Etsy Pick tags, product type and shipping location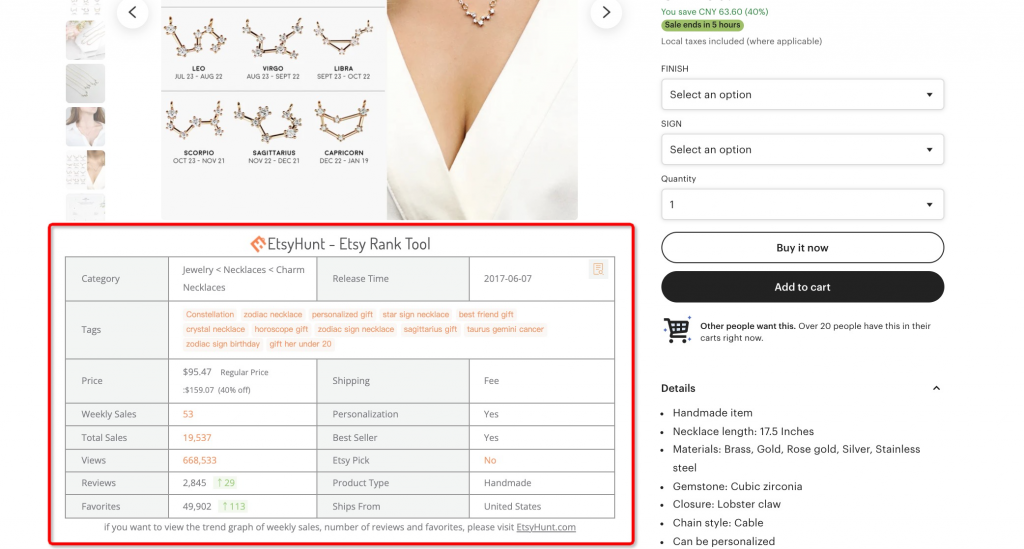 Extended Location 3: Shop Details Page
Support to see when the shop was created, the main category, the country
Total and weekly changes in sales, reviews, favorites
Number of items for sale, shop rating, whether you are a star seller, and payment methods supported