How to Ship on Etsy for Beginners in 2023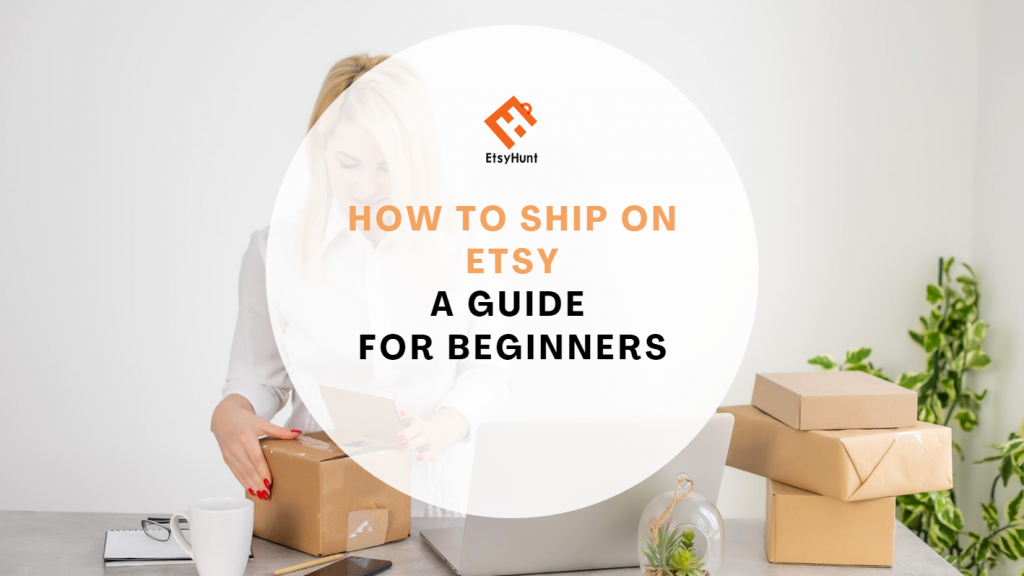 Beginning shipping can often feel like a guessing game, from calculating the postage cost of your first Etsy listing to packing a fragile order. From how much you should charge to how you can ensure your product arrives safely to how frequently you should interact with your customer.
It's natural to be concerned about the shipping and handling process; in fact, it's one of the most common concerns among new sellers. But, as any seasoned seller will tell you, it's a process that improves with time and practice.
In this guide, we will answer how to ship on Etsy along with other questions related to it. As well as some approaches to deal with problems that may arise.
How Does Etsy Shipping Work?
Buyers on Etsy have generally paid for shipping. Etsy, on the other hand, encourages its sellers to provide free shipping. This is because it is more likely for customers to buy products that have cheaper or free shipping.
Etsy sellers will typically increase their item prices to pay shipping costs or to offer free shipping on some orders. It is worth noting that Etsy sellers should consider offering free shipping on certain orders. You should consider giving free shipping if you want to rank high in Etsy's search rankings.
How Much Should You Charge for Etsy Shipping?
An important part of learning how to ship on Etsy is knowing how to charge your shipping. Well, it is determined by the products you sell and also what your competitors are doing.
If you sell a small item that is inexpensive to ship or if the majority of shop owners in your niche ship for free, it would be recommended to include the shipping charges in your product price. This way, you can benefit from the higher ranking in Etsy search.
However, if your item is large and heavy, or if the majority of your competitors do not offer free shipping in any case, charging an extra shipping fee is acceptable.
Apart from that, high postage costs are recognized to be one of the most significant roadblocks in a shopper's purchasing journey. Nearly 50% of shoppers quit their shopping carts due to unexpected shipping costs.
Even if you charge an additional shipping fee, make it competitive and not a large percentage of the product price. For example, $5 shipping is acceptable for a $50 item but is probably excessive for a $15 item.
Should You Ship Internationally?
In most cases, shipping internationally is a good idea so that your item can be seen by more shoppers. International shipping, on the other hand, will inherently have more troubles with delays, customs, taxes, and so on. All international mail should be shipped with tracking and protective shipping materials.
One thing to remember is that many European countries charge VAT on incoming shipments. Etsy began collecting import VAT on physical products under €150 shipped to the EU from non-EU countries from July 1, 2021.
The rate is quite high: the average rate is more than 15%. Shipping to the EU from outside the EU may not be the best idea because your profit margin will be lower and your pricing will be less competitive than EU sellers.
Calculating Your Shipping Costs
No matter if you're shipping across the country or around the world, knowing your item's size and weight is the first step in quickly and accurately determining the cost of postage. The simplest way to determine the weight of your item is to use a scale, such as an electronic shipping scale or a kitchen scale.
Don't be discouraged if you don't have your own scale. You can take your products to the post office and use the postal scales for free, or you can search the average weight of a comparable item online.
Another method is to approximate the weight of your product in relation to common household items (for example, a bag of flour), summing up slightly for packaging.
Because many shipping prices are based on "weight tiers," having a few shipping supplies on hand can also help you get an accurate weight approximate when listing your items. When in doubt, round up your estimate.
Calculated shipping (usable for US sellers only) is a quick and easy way to provide both local and international shipping alternatives based on the weight and dimensions of your item.
Shipping calculators are also available from Canada Post, Australia Post, France's La Poste, Japan Post, Deutsche Post, and the Netherlands' PostNL.
Etsy Shipping Options
You couldn't say that you know how to ship on Etsy if you don't know which couriers does Etsy work with. Etsy provides these shipping couriers options, depending on where you're based:
UPS
Canada Post
FedEx
Global Postal
Royal Mail
Yakit
Australia Post
Of course, this raises the cost of international shipping on Etsy. It's also worth noting that sellers are in charge of shipping their sold products to buyers. If you use a fulfillment or shipping service, keep in mind that you are primarily responsible for ensuring that your buyers receive their orders.
Of course, this raises the cost of international shipping on Etsy. It's also worth noting that sellers are in charge of shipping their sold products to buyers. If you use a fulfillment or shipping service, keep in mind that you are primarily responsible for ensuring that your buyers receive their orders.
How to Ship on Etsy with Shipping Profiles
Completing orders and shipping packages can be time consuming, so it's critical to develop an ongoing strategy that works well for you. There are several tools on Etsy to help you simplify the Etsy shipping process. From handling shipping options to easily communicating with clients about shipping updates and arrivals.
How to Create Shipping Profiles
You can add shipping profiles once your shop is open and you've added listings. You can utilize the same shipping configurations for multiple listings with shipping profiles, saving time when adding products to your shop. Follow these instructions to configure a shipping profile:
1. After login on your Etsy account, choose Shop Manager.
3. Click Shipping options.
4. Navigate to the Shipping profiles tab.
5. Select Create a shipping profile.
If you're a seller in Canada or the United States, you can also use calculated shipping to ship with specific carriers when configuring shipping profiles. Calculated shipping generates shipping costs for orders based on your location, the buyer's location, and the item's size and weight.
How to Ship on Etsy Using Etsy Shipping Labels
Sellers in the United Kingdom, Canada, the United States, and Australia can purchase shipping labels directly from Etsy.
Shipping labels save time because they can be printed at home and automatically provide information to share with the client such as tracking numbers and estimated arrival dates. Also using an Etsy shipping label can boost your chances to become a Star Seller.
Shipping labels can be purchased through your preferred shipping carrier by sellers in other countries. Many shipping companies sell shipping labels that you can buy online and print yourself.
Packing Orders to Ship on Etsy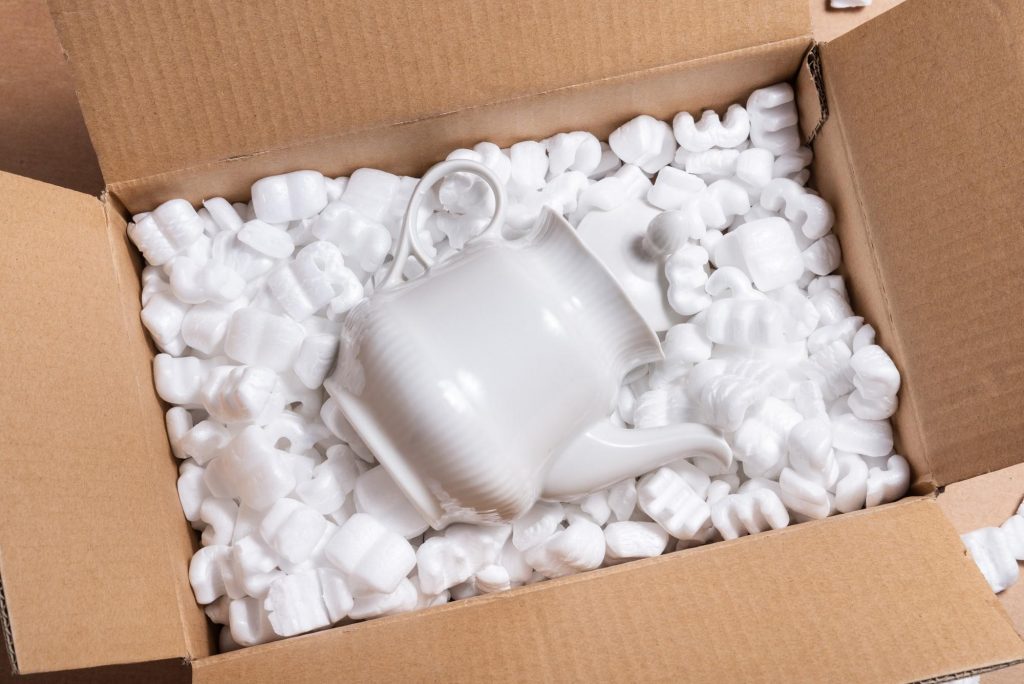 Prepare boxes, padded envelopes, tape, and printer paper. Determine what your item will require to arrive in perfect condition. The padding used to preserve goods during shipping is known as "dunnage" in the trade.
Bubble wrap, packing peanuts, or air pillows could all be used. Alternatively, twists of craft paper, double-boxing, and other eco friendly alternatives are available.
Set up a separate area for shipping packaging if possible. Keep these materials close at hand. Always order extra supplies well ahead of time. You'd like to be prepared for the next shipment.
Aside from packing materials such as bubble wrap, a few other components will make the package appear more detailed and professional.
Many sellers include a packing slip as well as a brief thank-you note for the customer. If you have a card or other branded content with your shop name on it, include it as well.
Shoppers on Etsy can also select "Mark as a gift" when buying, which means the packing slip you print for that order will not include the price.
When shipping more delicate items, extra caution is required. It is best to double box fragile items to allow for "crush room," filling the space between the boxes with packing peanuts combined with newspaper. It's a good idea to leave at least 2" of padding on all edges of fragile items once they're in their container.
If you're shipping a large item, consider making your own box out of cardboard, a knife, and wrapping tape.
Inform Your Customer About Their Shipping
It is undoubtedly as essential as how you pack your products to communicate clearly with your client throughout the order process. To begin, establish clear estimations about how much time it will take you to make the product and how long Etsy shipping takes.
For example, imagine that it requires three days to personalize, package, and ship an item, and the postal carrier takes three to five days to deliver. You must inform customers that their purchases may take up to eight business days to arrive.
Make it clear in your shop policies whether you accept returns and exchanges. If so, specify who is responsible for shipping charges and how long the return period is. When your product sells, the client receives an email containing your message to buyers, if you have one.
Inform your client that the product is on its way in the moment that the order has been shipped. You can quickly accomplish this by going to Shop Manager and then Orders & Shipping. The buyer will be notified if you click the Mark as Shipped button beside the appropriate order.
When possible, provide tracking information so that buyers can track the progress of their item and resolve any delivery problems directly with the carrier.
If you're concerned about the service's additional cost, consider providing tracking as a shipping option, so buyers can opt to pay the extra cost if tracking is a priority.
Dealing With Returns And Lost Packages
For online businesses, delivery issues are unavoidable. Returns can occur when a customer is dissatisfied with an item or wishes to exchange it for another. It is critical that you provide returns as an option because this is a critical step in guaranteeing that they have a good experience with their purchase.
If the return is not your fault, such as a customer's change of mind, it is usual to ask your client to cover the shipping costs. It might be a good idea to offer them a discount if they purchase an additional product from your shop.
However, if the product is damaged or the size is incorrect, Etsy sellers will usually pay for shipping. If the item isn't too expensive, it might even be a smart idea to ship an extra one for free without requiring the customer to return the original.
Packages do go missing from time to time. That is why, if your orders are not prohibitively expensive, it is a good idea to include tracking. For high-priced listings, insurance is a good idea.
For lost products, sellers would either send a replacement at their own expense or issue a refund to the customer. First, talk to the customers and find out which option they prefer.
Why Is Etsy Shipping So Important?
When defining a shop's rating on Etsy, the marketplace considers customer satisfaction. Responding to questions, shipping fast, making returns, swaps, and solving negative comments can result in positive reviews and improved search results.
On the other hand, customer complaints may have a negative impact on your shop's visibility. Due to this, Etsy prioritizes showing shops with positive feedback from its customers and emphasizes keeping a good user experience.
This is where Etsy shipping plays an important role, because users will be more likely to leave you a good review if you made a pristine job with their order. However, sometimes, some clients may forget to leave you a review and Etsy will not punish you for that, but it won't benefit you either.
You need as much positive feedback as possible, and (thankfully) there are some online tools that can help you with the duty of reminding your clients to leave a review. For example the followup reminder from EtsyHunt helps you keep track of all your sales and its reviews status.
It'll provide you with a list of your sales, and the status of the buyer's comment about that sale. With this tool, you can also create personalized messages to work as a reminder for those clients who may have forgotten about reviewing you.
It also provides you with a breakdown of your reviews and the effectiveness of the message you have written to remind your customers to leave a comment. With all this information you'll be able to keep your clients satisfied with your shipping, and benefit from your effort.
Learning How to Ship on Etsy Becomes Easier with Practice
In this regard, meeting customer expectations is just as essential as their opinion of your item. It is critical to communicate clearly about processing and shipping times. Securely package it (make it "bomb-proof").
Ship quickly. Once it's shipped, respond to inquiries about the whereabouts of their orders in a timely and professional manner. While you have no control over your carrier, Etsy holds you liable for shipments until they are marked delivered.
A high-quality product combined with excellent shipping performance, customer service, and ethical business practices will result in repeat business and word-of-mouth recommendations. Overall the more shippings you fulfill, the easier it'll become this process to you, practice is everything in this matter.
---
Are you selling on Etsy? Join EtsyHunt to
Experience Hassle-free Selling on Etsy
Start for Free