How Long Does Etsy Take to Ship – The Only Guide You Need
How long does Etsy take to ship? Many customers have doubts about this issue. The time it takes for a seller to get an item into the customer's hands is in two main ways.
Etsy seller processing time: how long does it take to make the item & how long does it take to process the shipment.
Carrier transit time: which Etsy delivery method to choose, which delivery service (such as UPS, FedEx, or USPS), and which country or region the destination is in.
This article will detail the Etsy shipping and processing times and how you can track your shipping progress.
How long does Etsy take to ship?
Etsy items usually take between 3 and 7 days to ship domestically. International shipments may take more than 10 days to arrive.
Read on to learn more about shipping and processing times!
What is an estimated delivery date?
The estimated delivery date is when your order should arrive. Generally, the estimated delivery date is based on a combination of the processing time for the items you ordered (how long it takes the seller to create and prepare them for shipment), the transit time (how long the package is typically in transit with the shipping carrier), and today's date.

Processing time + Carrier transit time + 1 day = Estimated Delivery Date

by Etsy Help Center
For example: If the processing time for an item you purchased is 2-3 days, and the shipping method's transit time is usually 3-4 days, your estimated delivery date is 6-8 days from today.
So the decision on how long does Etsy take to ship depends on processing time and Carrier transit time.
What is processing time on Etsy?
The processing time is the length of time the shop needs to get an order ready to dispatch or the length of time between when you place an order and when the shop dispatches your order.

If an order is a custom, the processing time will include the time it takes to create the custom item. Sellers can set the processing times for items in their shop. The processing time can vary from item to item within one shop.

by Etsy Help Center
So the processing time depends on how the items for sale are made
If the item is in stock, then the seller will tend to ship it quickly. So how long does Etsy take to ship? 1-3 days processing time is a common choice for such sellers
If the items are ordered first and then produced, it means that they are created when the order is paid for and not in advance. Because of this, items that need to be made specifically for the customer, or that have custom details (such as letter combinations or color choices), need to have a processing time before they are ready to ship.
There are times when some customers will send me a message saying they need to receive the item within two days. I usually end up canceling these orders because there is no way to get things to people that quickly. Customers don't understand that sometimes it's not just a matter of manufacturing the item, the seller also needs to special order specific materials and wait for the raw materials to arrive, for which you should absolutely check with the seller before you buy to make sure they can get it to you, and ask about the cost of expedited shipping.
What is carrier transit time on Etsy?
Processing time is entirely dependent on the shipping service and shipping speed selected by the customer at checkout. In addition, if a package requires international travel, delays may occur due to customs processing and local differences in how each country handles mail delivery. Etsy sellers have no control over shipping times.
In general, Etsy expects 3-7 business days for domestic shipments, depending on the type of mail selected by the customer. This will vary by country/region, depending on how different postal services operate.
For international shipments, how long does Etsy take to ship? Packages can take 10 to 30 business days, usually excluding weekends. So be patient; don't expect a three-day arrival for overseas orders! Unless you want to pay for (very expensive) international priority shipping, this is not realistic.
How to see your shipped orders on Etsy?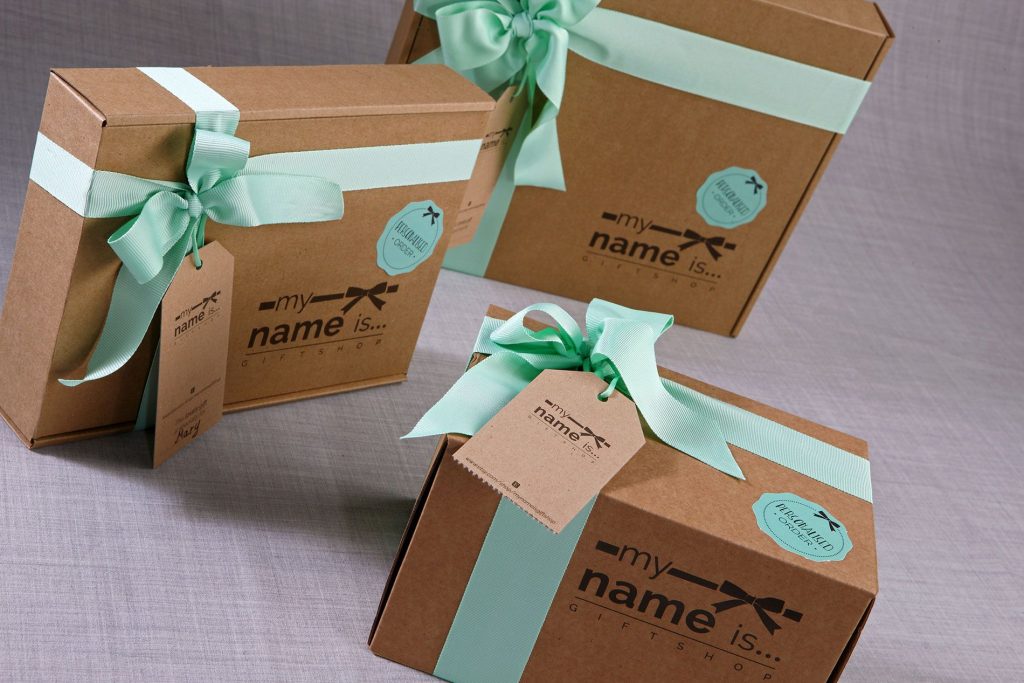 1. If you are logged into your registered Etsy account
You can always check the shipping details/status of your order on the Etsy app or on the Etsy official website. If the seller has given information, then you can easily check where the order has arrived and how much time it will take to reach your location. To track your Etsy order information, follow the following steps
Sign in to Etsy.com or Etsy app. If you do not have an account, first go create one.
Next, click on the "My Account" icon.
Then, select "Purchases and Reviews".
Go to find your order on the Etsy app/website and then click on your order.
To the right of your order, you will see details.
You could see the following different statuses for your order
Shipped: This status tells that the seller has marked your order as shipped.
Not Shipped: This shows either the seller has not shipped your order or didn't update order details on Etsy.
In Transit: This tells that the seller has provided an Etsy tracking number and the parcel has left the shipping facility.
Track Package: If the tracking number is provided by the seller you will have an option to track your order. Tab track Package to see more details about your package.
2. If you are checking out as a visitor
Once your order is placed for shipment you will receive a confirmation email. If your seller has given a tracking number, you can click on it to see your package details. if you have further queries about your package, contact your seller by replying to them to the receipt, they provided you with an email after purchase.
How long does Etsy take to ship? Do you have an answer?
Why don't I see an estimated delivery date for my order?
Although the term "expected delivery" implies that all purchases will have such a date, this is not always the case. The seller determines the shipping settings for each order.
When purchasing an item with an expected delivery date, your rights and obligations are similar to those described in the Etsy Terms of Use and Buyer Policy, except that you may post a comment or file a complaint up to 1 day after the expected delivery date is displayed.
How you can see your estimated delivery date on Etsy?
On Etsy.com, click your Etsy account icon.
Select "Purchases and reviews".
If it is available, the estimated delivery date will be to the right of your purchase.
Why can't I track my Etsy order?
International orders might not be easy to track depending on whether the package went directly through the mail or to a central distribution facility. Etsy has been using a company that collects the packages then ships them out of their facility, but they change the tracking numbers in the process. This website can sometimes give you information if you can't find it in your country's postal service: 17Track. If your package was sent without tracking, it becomes more difficult to estimate shipping times. If you are concerned about missing a delivery, I highly recommend contacting the seller and asking if a package with tracking will be sent. This is especially true if you are sending items internationally.
How long does Etsy take to ship? The answer is self-explanatory.
Why is my Etsy order taking so long?
Etsy screens and reviews all Etsy Payments orders to ensure that they are legitimate. Most orders are processed within 72 hours, but some orders may require more time for the team to review and process. This review process is designed to protect you and other sellers and buyers on Etsy from possible fraud.
In addition to how long does Etsy take to ship, more Shipping related information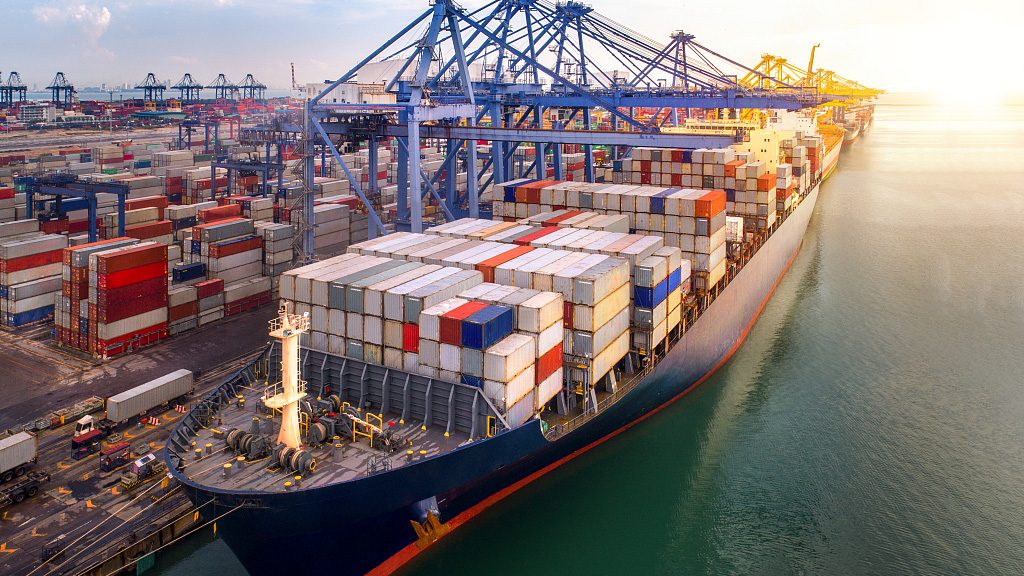 What courier does Etsy use?
Etsy only offers only three couriers for shipping
Does Etsy offer overnight shipping?
To use Etsy ASAP, shoppers choose the new ASAP option at checkout and then select from three-hour delivery windows. (For orders placed after 7 PM, delivery is scheduled for the next day.)
Where does Etsy ship from?
Etsy is a marketplace run by individual store owners, so items are delivered from wherever those sellers are located.
This means that Etsy does not actually deliver these items. The store owners of the items you purchase will ship from their own businesses or homes, not Etsy. Items from all over the world are sent by Etsy!
Can I ship from my Etsy shop outside of the UK after Brexit?
Sellers can still offer international deliveries on Etsy after Brexit, but there are some changes to the shipping policy. UK sellers can use Royal mail shipping or book deliveries through an independent courier. All shipments to the EU will be considered exports and will be subjected to VAT charges, as well as possible customs charges.
What do I need to safely pack Etsy merchandise?
In addition to pre-ordering shipping, sellers also need to package Etsy items for safety during shipping
Use a suitable box. The carton should be sturdy enough and large enough to hold your items as well as have extra padding.
Wrap your items in bubble wrap, or put them in a bag. Use enough bubble wrap to secure each item.
Use packing material to secure items. The purpose is to prevent items from moving within the package.
Check and seal. Shake the case a little to make sure nothing is moving inside.
In addition to how long does Etsy take to ship, more about shipping fees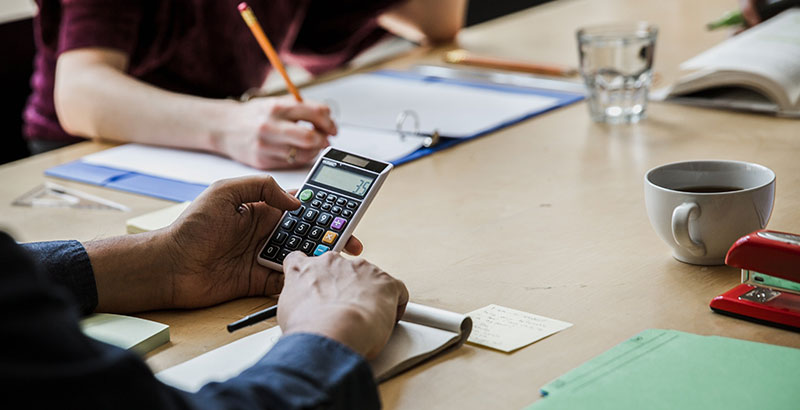 How much does it cost to ship on Etsy?
Usually, Etsy's shipping costs depend on the distance between the buyer and seller and the size and weight of the product you are buying.
If you want to find shipping details, you can check the product page. Click on "Shipping and Policies", then select the drop-down menu from "Shipping To" and choose your country. Please note that if you are purchasing from the United States, you will also need to enter your zip code to calculate shipping costs.
Etsy free shipping depends on the seller.
Why is Etsy shipping so expensive?
Overall, Etsy has high shipping costs because a lot of times, if you buy from several different sellers, they don't merge. This is where things get very expensive. You may end up having to pay quite a bit more for shipping because the seller doesn't get the shipping discount they paid for.
Who pays for the return shipping on Etsy?
It depends on the return policy determined by each Etsy seller. Sellers may choose to purchase the return shipping label with Etsy, with another courier, or determine that the client should deal with the entire return shipping process.
In addition to how long does Etsy take to ship, about the deception of Etsy delivery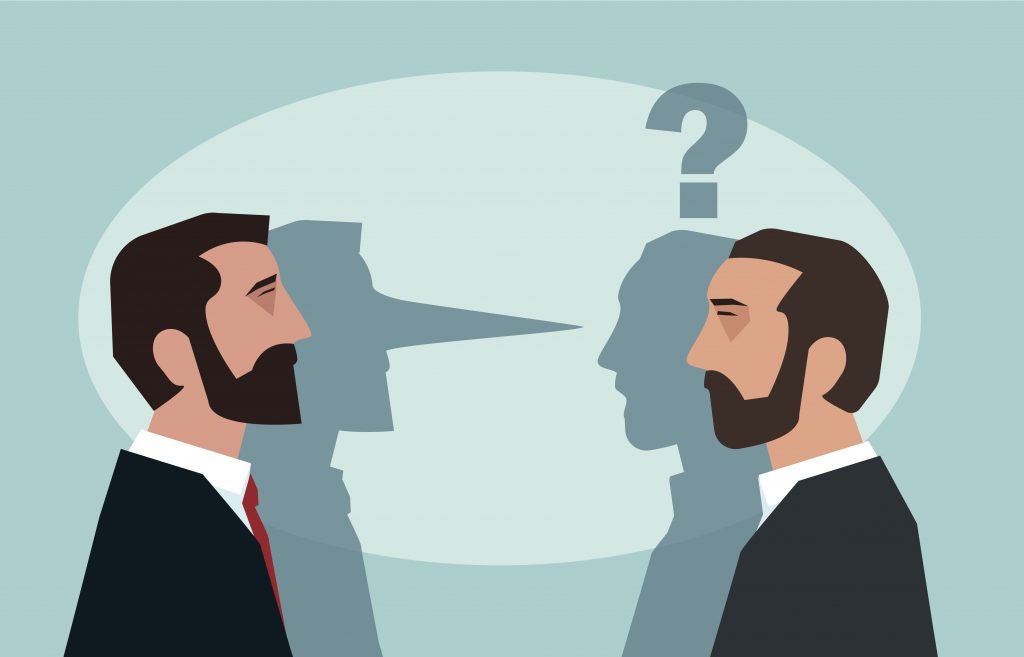 Can you get scammed on Etsy?
These scammers typically create multiple accounts on Etsy and send the same message to different sellers with little or no personalization. The scammers target sellers who list high-priced items in their stores and make fewer sales.
Does Etsy refund you if scammed?
In the event of non-delivery or if you receive an item that is not as described in the listing, you may use Etsy's case system to reach a resolution with the seller. Refunds issued by Etsy will be in the form of your original payment or, if such payment cannot be provided, an Etsy credit will be issued.
What happens if the Etsy seller doesn't ship?
If your order has not been shipped, you can contact the seller to check the order. A case is an official way to file a complaint against the store. You can open a case after your order's arrival date. To start a case, select "Order Help" next to the order on the "Purchase" page.
How to return anything purchased on Etsy?
Open your Etsy account and go to the purchases;
Choose the order you want to return and click 'help with order';
Click 'Message Seller' and inform that you want to exchange or return the item(s).
You will receive a response once the seller reviews your request.
The details about the return time frame, shipping address, and who pays for the delivery, should be discussed with the seller individually. If the seller doesn't accept returns, you may be able to open a case with Etsy if your order wasn't as described.
In addition to how long does Etsy take to ship, about the common transport problems of newcomers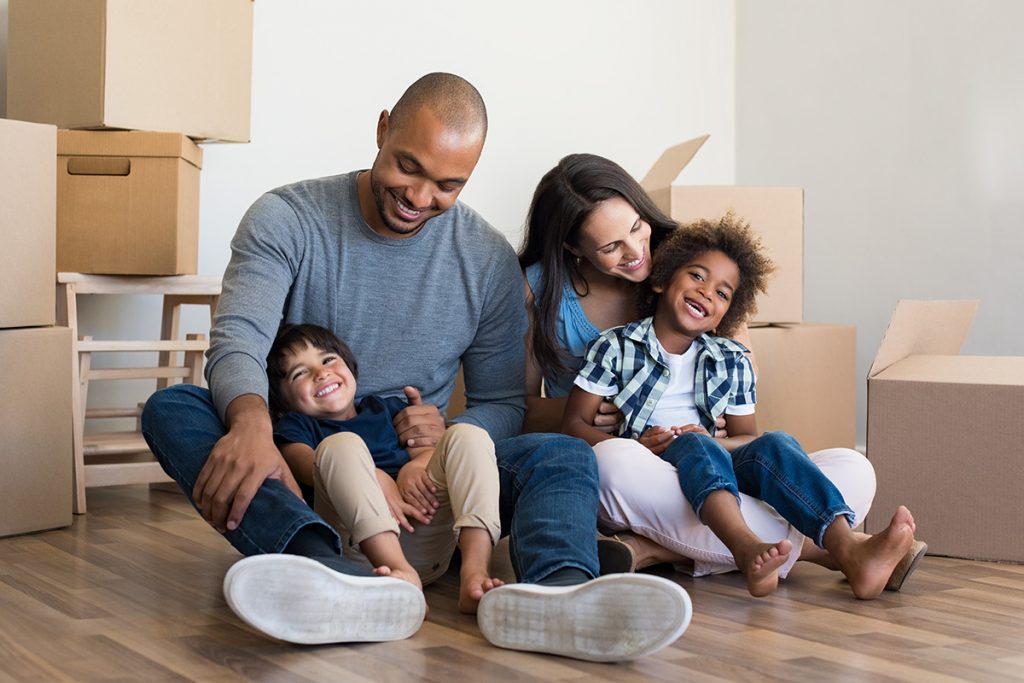 How much does the average person make on Etsy?
The average income for an Etsy seller is $44,380, which isn't dire but isn't great, either (source). It's possible to make a comfortable living selling crafts online—look at Three Bird Nest and their headbands that rake in $65,000 a month (source). That's over half a million dollars a year.
Is it hard to sell on Etsy?
Selling on Etsy isn't easy. It's not easy, nor is it a get-rich-quick scheme. It's a sales platform available to anyone motivated enough to jump in and try it.
How long can it take to get sales on Etsy?
New Etsy shops can take from one week to over a month to get that first sale. There are outliers that receive their first sale within three to six months, and there are shops that get sales immediately. It isn't an exact science, but you can average about one to three weeks for your first sale, depending on view count.
How to sell on Etsy?
Etsy charges very reasonable prices for selling on Etsy. It costs only $0.20 for publishing a listing on the Etsy marketplace. This listing lasts for four months or until the product gets sold. Once a product is sold, there is a transaction fee of 3.5% on the sale price.
For selling something on Etsy follow the following procedure
Register: Become a registered site member to open an online shop
Create Shop: Follow the Etsy process to create your online shop and select your language and currency preferences.
Select Name: Select a name for your shop.
Start Listing Items: List your items for selling
Set the Price: Set a price for your products.
How do Beginners ship on Etsy?
How do I buy Shipping Labels on Etsy? Your Shop > Orders. Find your paid order. Click "Print Shipping Label." Select your carrier (FedEx or USPS in the US, and Canada Post in Canada). Enter your shipping method, package type, weight, and other details. Confirm your details.
Does out for delivery mean delivered?
The notification "Out for Delivery" apparently does mean it is in a truck, though not necessarily stuck. Here is the official explanation from UPS: On Vehicle for Delivery/Out for Delivery: The shipment has reached the local UPS facility responsible for delivery and has been dispatched to a UPS driver.
How long does Etsy take to ship? Share it with others!
Scale Your Etsy Business Now!
60,000+ people have used this free Etsy seller tool. Are you next?
Get Started for Free