How to Do Etsy Shop Analysis by Using EtsyHunt?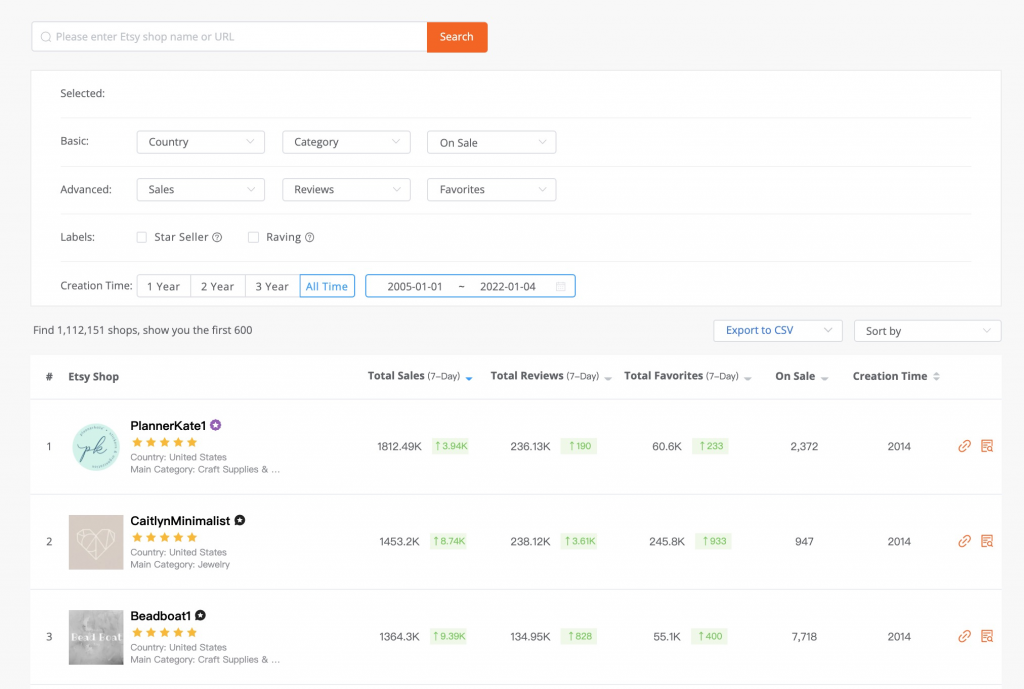 Benefits
Finding the target shop, we can refer to the operational strategy and inspire the selection.
How to Use
Filtering Features
You can search precisely by shop name or URL, and also find Top shops and potential new shops by filtering combinations.

Common filtering: support filtering by country, category, and number of products on sale
Advanced filtering: supports filtering by total shop sales, total reviews, total favorites, weekly sales, weekly reviews and weekly favorites
Labels: both are official labels, check them to find shops with good performance and high-quality products

Star Sellers have an outstanding track record for providing a great customer experience—they consistently earned 5-star reviews, shipped orders on time, and replied to messages quickly

Raving: this shop got multiple 5-star reviews in the past 7 days

Creation Time: you can quickly select old or new shops
Shop Listings
The shop list mainly shows its sales-related information: total sales, total reviews, total favorites, and the change of each indicator in the last 7 days, so that you can capture the shops with a recent surge in a certain data, while the two buttons at the back represent the official shop jump and the shop product list jump respectively, which is convenient to further explore the selection ideas.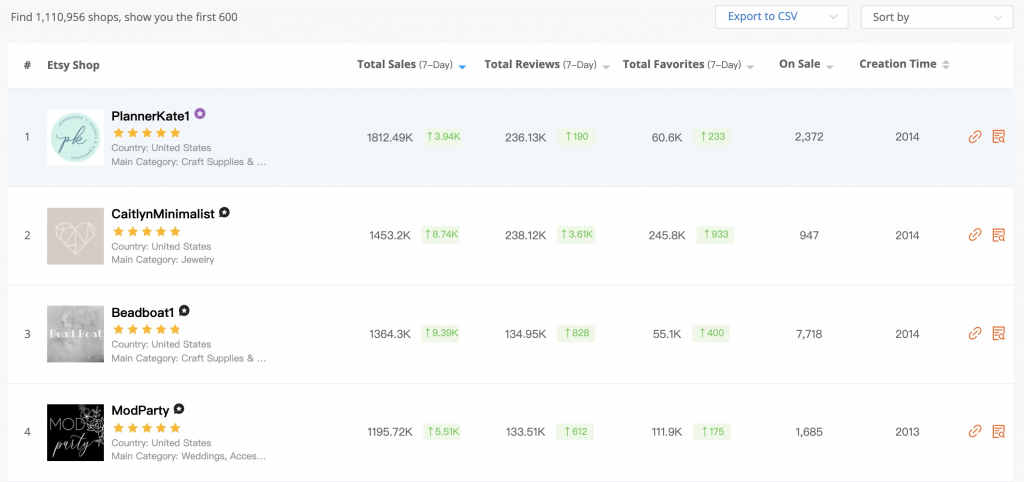 How to Find Your Target Shop
Find Best-selling Shops
The core is to use the total sales to sort the shops and find the shops with more orders
The high number of orders can also be due to the length of time the shop has been open, so you can limit the time you have been open to, for example within 3 years.
Use the official label, check the "Star Seller" and "Raving" tabs to find shops with good product reviews and quality operations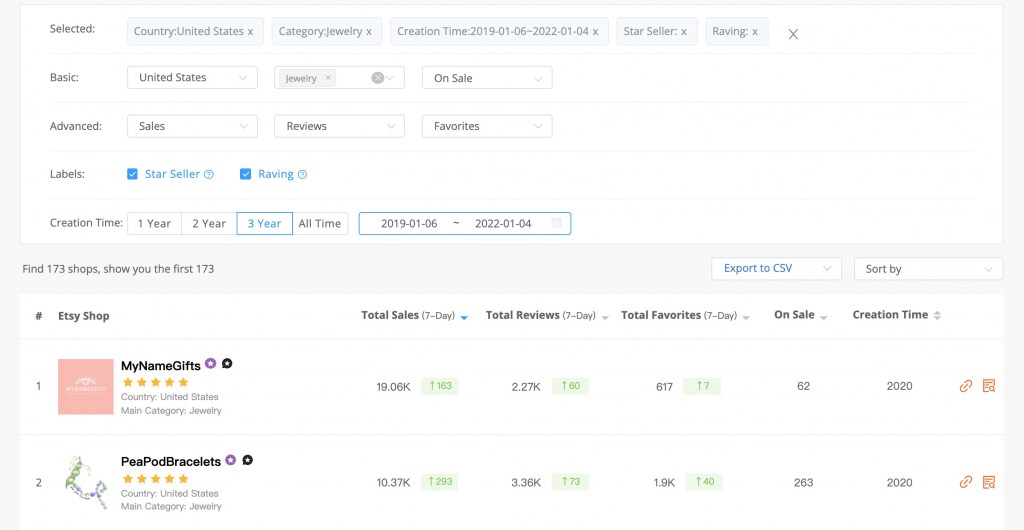 Find Soaring New Shops
First set the opening date to within 1 year to ensure it is a new shop
Sort by 7-day sales growth in descending order to find shops that have seen a spike in sales in the last 7 days
Find Other Shops
Use the last 7 days of reviews soaring sort: you can find the two weeks before the product explosion of shops, and then go to the product list to find some explosion of sales of goods
Use the last 7 days favorite spike sort: find the favorite spike, but the sales growth of fewer shops, analyze the shop favorite of higher products that have no product defects, determine whether they have the opportunity to compete