The Complete Guide to Designing an Etsy Logo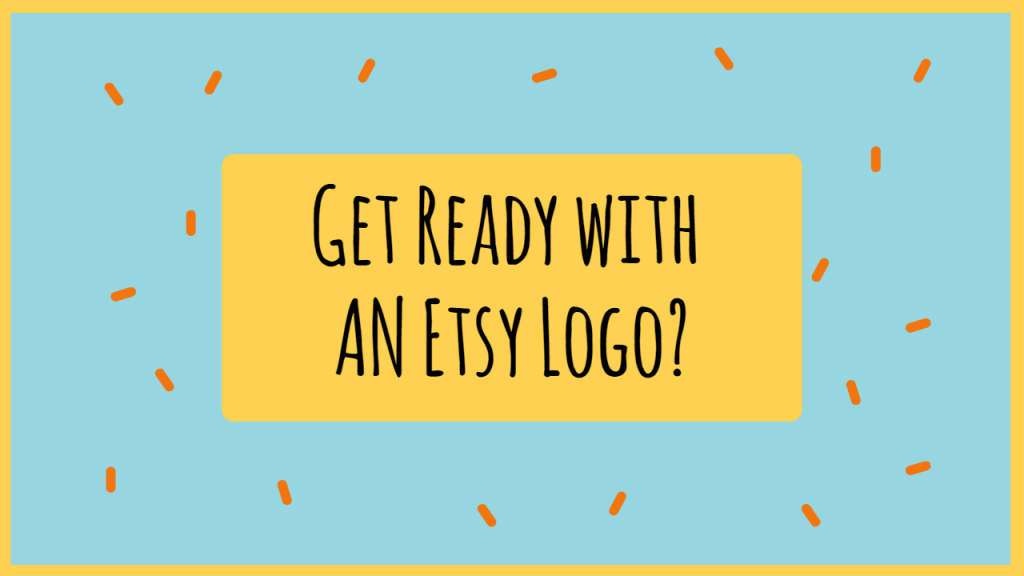 How Important is Etsy Logo to Your Etsy Shop?
LOGO is something cognitive that can stand out in a sea of similar companies or products by using a variety of communication methods to help people remember it.
Etsy is one of the most competitive e-commerce platforms on the market, with its unique originality and individualized products creating an unrivaled marketplace for merchants. The Etsy logo is the first thing potential customers will see about one Etsy shop. As an Etsy seller, the logo must also demonstrate its unique appeal.
In this blog, we will focus on how to create a stunning Etsy logo. In addition, we will review the logos of Best Etsy Shops picked from Our Etsy Shop Analyzer. Let's get started.
How to Design an Unforgettable Etsy Logo?
Step1: Confirm Your Target Audience
The first step in creating an Etsy logo is determining who our client is. How can we use our brand to attract customers? We need to know our consumers' approximate age and gender, as well as their preferences.
If your shop isn't yet open but there's a lot of competition, it's a good idea to conduct thorough competitor research to learn about the target customers for your similar items.
After we have a thorough understanding of the target audience, we recommend that you consider what your target customers desire. For example, suppose you own a jewelry store that specializes in lower-priced but more trendy jewelry. Then your consumers will almost certainly be students, rather than those high-earning white-collar workers. So, this time, you must create a fashionable logo based on the preferences of the buyer and then mix it with the shop's qualities
Step2: Make Sure Your Shop Personality
Any shop has its own personality. A logo that highlights the personality of the shop can quickly capture the hearts of customers, fully expressing the personality of the shop, conveying the information that needs to be paid attention to by users, and, more importantly, it can directly help customers to establish an artistic connection with customers through the logo, especially on a platform full of personalities like Etsy.
Step 3: Double-check the font, color, and icon fonts.
Fonts
Fonts are crucial to the Etsy logo! Too few fonts can't express what you want directly! And using too many fonts will make your logo more complicated, and using the same number of fonts in the logo will make it difficult to see! So, if you want to use fonts in your logo, avoid using too much text and instead opt for serif fonts to create a different atmosphere. If you have a long shop name, it's a good idea to make your logo out of a combination of the first letters of each word.
Colors
Color is a vital aspect of the logo since it affects the customer's psychology. For example, blue signifies sadness, yellow represents energy, and green represents nature. As a result, choosing an appropriate color for the shop logo is crucial, but no more than three colors should be used!
Icon
It's also a fine decision to include some small icons in your Etsy logo. Some charming and simple icons can liven up a dull image and make your logo more lively.
💡 Need to Know: Knowing certain logo design fundamentals can assist you in customizing and tweaking your logo.
Etsy logos are divided into three categories: text-based, icon-based, and combination marks (that contain both text and symbols). A combination mark, especially a simple text logo with a simple icon or graphic, is recommended for most Etsy shop owners. This will convey your store's individuality and make it instantly identifiable.
The following are two common logo types.
The focus of an alphabetic logo design is on the font selection, which must be related to the shop's subject and noticeable when printed on business cards. Furthermore, certain start-ups or immature shops should include the entire name of the store underneath the logo to ensure that the LOGO can deepen the shop's effect on clients.
The monogram logo is another name for the letter Alphabet logo. Because it incorporates the logo's initials and creates a pattern-like brand. Your shop logo, for example, could be the first letter of your name or your shop name in a nice font.
The usage of a character or persona as a visual representation of your store is known as a mascot logo. Consider establishing a mascot if you want to appeal to youngsters or families. Mascots typically offer consumers a nice sensation, and nothing appeals to children more than a recognizable figure. Furthermore, mascots are ideal for encouraging customer interaction and are an excellent tool for both social media marketing and traditional marketing campaigns. However, keep in mind that a mascot is only one component of a successful logo. It's possible that you won't be able to use it in all of your marketing materials. A very detailed illustration, for example, may not work well on a business card.
Step 4: Ask for as Much Feedback as Possible
An excellent logo can go through a lot of changes. You can show these versions to your friends, family, and even clients (if that's possible) to see which one is the best fit for your Etsy shop logo.
Etsy Logo Examples from Top Etsy Shops
Planner Kate
Planner Kate1 is an Etsy shop located in Ohio, the United States, ranked first in sales on Etsy, the entire shop sales of more than 1,816,530, is a sticker lovers paradise.
Look closely at his Etsy shop logo, the use of simple lines text structure, round logo with planner and Kate initials, light blue background color makes the whole logo look very relaxed and relaxing!
CaitlynMinimalist
CaitlynMinimalist is a sophisticated jewelry store that carries thousands of different types of jewelry. The shop's total sales volume has reached 1,464,345. Necklaces, rings, bracelets, and keychains are among the items covered.
CaitlynMinimalist's Etsy shop logo is unique and features a heart-shaped design. The simple lines form the shape of a heart, and the shop's products have a consistently simple, attractive attitude.
ilovelotus
ilovelotus is a professional crystal shop, and what really draws me in is its shop logo, which makes people feel very comfortable, and the same lotus flower shape leaves a very deep impression on customers, as soon as they see the lotus flower, they immediately associate it with ilovelotus. This is a very successful Etsy logo, in my opinion!
FAQs about Etsy Logo
How to Create Etsy Logo for Free?
You'll enjoy these ten free logo creators:
01. Canva
02. Hatchful by Shopify
03. Ucraft
04. Wix Logo Maker
05. Tailor Brands
06. Makr
07. Designhill
You can choose and select from a variety of logo templates and customize them to your taste. However, keep in mind that the majority of free tools will provide a paid premium service.
How to Upload Your Logo to Etsy?
When you begin uploading your Etsy logo, you must have already completed the creation of your logo. One thing to keep in mind is that your Etsy logo must be 500*500 pixels in size.
It's now time to upload your logo to Etsy.
Sign in. You can change your logo on the shop page if you already have an Etsy seller account.
Proceed to the Shop Manager. Click on the pencil icon to the right of the Sales Channel. Select the camera icon. Then select the image file you want to save and click Save.
Conclusion
A nice logo is unquestionably essential. Don't be afraid to get ideas from different Etsy businesses and then make your own version with your own image. Good luck with your sales!